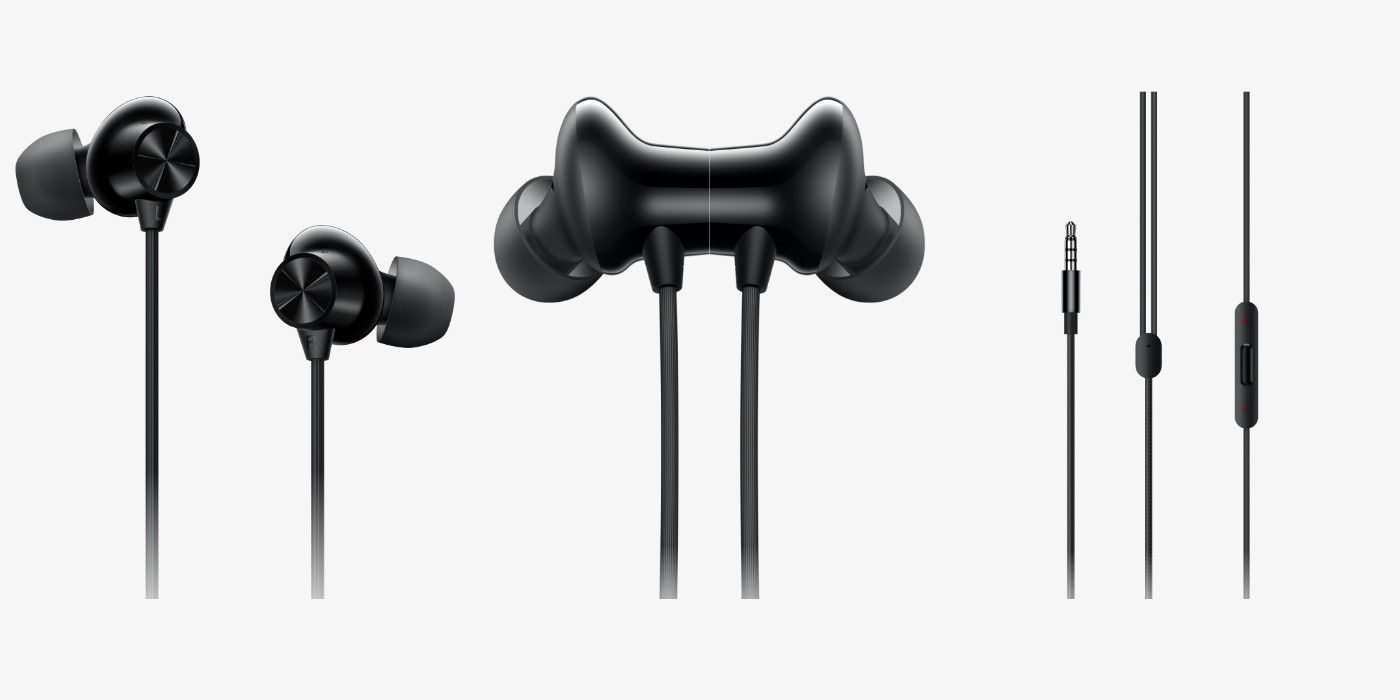 You can now buy OnePlus' cheap wired headphones in the US
OnePlus has brought its Nord wired headphones to the United States. Not only are they pretty cheap, but they'll work with any device that has a headphone jack.
It's been a while since OnePlus announced a pair of wired headphones, but it did so last month with the Nord Wired headphones, which first launched in Europe and India, and are now available in the United States. It might seem odd that OnePlus is launching a pair of wired headphones considering a large percentage of its smartphones don't even have an audio jack. Nevertheless, a few models, especially those in its Nord range, still have a 3.5mm connector.
In the US, these models include the Nord N20 5G, Nord N200 5G, and Nord N100. Besides OnePlus phones, a handful of budget/mid-range smartphones have a headphone jack, such as the Galaxy A23 5G, Galaxy A13 5G, Moto G 5G (2022) and Moto G Stylus 5G (2022) . Owners of these phones will find the new Nord wired headphones a valuable accessory to pick up.
RELATED: OnePlus Nord Buds CE Vs. Nord Buds: Differences, Explained
The Nord Wired Earphones are the second Nord-branded audio product that OnePlus launched in the US this year. The first was the Nord Buds which launched in May 2022. The new wired headphones are listed on its US website, where they sell for the incredibly low price of $13.99. OnePlus also sells the Nord Wired Headphones in Canada for CA$19.99. The headphones are available in black in both markets and come with three pairs of differently sized silicone tips.
Also works with laptops and game consoles
OnePlus says the new earbuds feature 9.2mm dynamic drivers and have "a 0.42cc sound cavity for a bigger, bolder sound." The headphones also have an in-line remote with a microphone and a button to control media playback and calls and invoke the voice assistant. Additionally, the headphones have an IPX4 water and sweat resistance rating, which should make them suitable for working out.However, OnePlus warns that users should not wear them during strenuous exercise.
Another cool feature they have is the magnetic controls. Users can pause playback by clipping the two headphones together to resume playback. All a user has to do is detach them. In addition, the attachment of the headphones makes them easy to store. OnePlus also targets not only those with phones with a headphone jack, but also any device with a headphone jack, including laptops and game consoles. Nord wired headphones should also work when connected to an audio-enabled device via USB-C. However, this will require a 3.5mm USB-C connector.