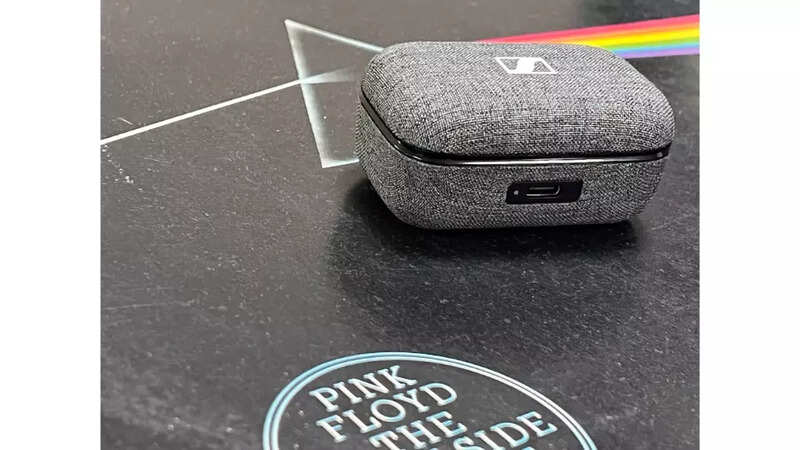 Active noise cancellation is no longer a flagship feature, but what matters is how effective it is. The Momentum True Wireless 3 offers active noise cancellation but with a difference. Sennheiser has come up with something called Adaptive ANC which is able to increase or decrease noise cancellation depending on the environment you're in. If you're listening to music at high volume, you might not even notice this feature. at half volume, you can really feel the difference. Again, this is a feature available on other headphones, but on the Momentum True Wireless 3 it's still enabled by default. The ANC is really good but the AirPods Pro do it better as does the Sony XM-10004. There is the transparency mode which is quite good but we have seen better. Where Sennheiser does better is the customization options it offers with its companion app. There is an option to set up sound zones where ANC levels change automatically, as do EQ customizations. The only downside is that you have to give Sennheiser app location tracking permissions – something we're not too comfortable doing. Not only that – you also need to create a Sennheiser account for this. Now, for any non-AirPods Pro users, those might feel the exercise part. But the AirPods Pro – especially for iPhone users – stand head and shoulders above the rest is that you really don't have to go through its hullabaloo. The other complaint we had was that there were just too many firmware updates we had to install during our time with the headphones. And downloading the update takes at least 21 minutes.
When it comes to voice calls, the Momentum True Wireless 3 offers very good performance. The people on the other end of the calls never complained of echoes or disturbances as it was loud and clear.
Sennheiser has always impressed with the audio quality of its products, but the Momentum True Wireless 3 puts it a step above. Listening to music on these headphones is a real delight regardless of genre. And we listened to a lot of music on it and found that the signature Sennheiser sound really shines through.
Take the case of Queen's "Don't Stop Me Now". High vocals as well as background vocals stand out on the Momentum True Wireless 3. Bass levels are also optimal. Florence + The Machine's haunting "Jenny of Oldstones" melody hits all the right notes on these wireless headphones. Instrument separation is precisely managed on these Sennheiser headphones and you don't get that jarring feel.
"Pray for Me" by Kendrick Lamar and The Weeknd is a difficult song for most headphones, but sounds delicious on the Sennheiser Momentum True Wireless 3. Audio drivers are tested to the limit with the song as Lamar and The Weeknd's vocals Weeknd are very distinct. tones.
We were very impressed with the audio performance of the Sennheiser Momentum True Wireless 3. They can easily give any earphone a hard time when it comes to audio output, as they are really, really good.