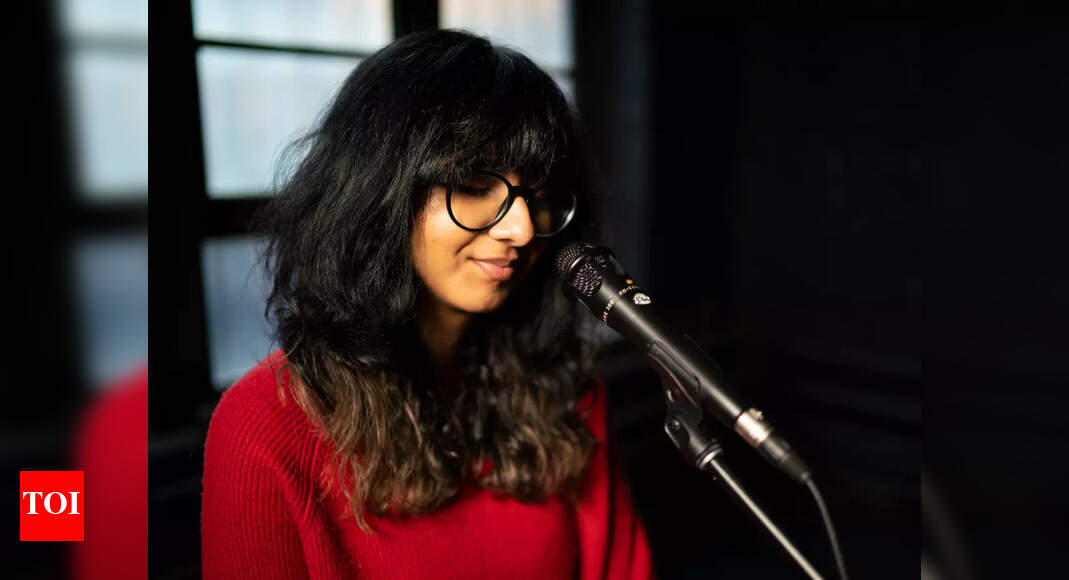 Studying at Berklee broadened my musical horizons: Shakthisree Gopalan | Tamil Cinema News
Two of Shakthisree Gopalan's biggest dreams came true last year: to study at Berklee College of Music and to live in New York! The singer, who completed a year-long Master of Music program on the university's New York campus, shared photos from her graduation ceremony on social media and wrote, "Moments captured in these photos lasted more than 15 years and a lifetime of dreaming (sic)". Speaking to us about New York, she tells us about the realization of her dream of studying at Berklee, her artistic experiences in New York, of his influences and more…
So, you have finally realized two of your dreams…

It's been a long-time dream… since my high school days. Throughout my school life, I participated in many contests, all thanks to my mother, who found stages where I could go to sing. It was towards the end of high school that I began to realize what music meant to me. So, I wanted to study music after school, at Berklee College of Music, but I couldn't because it was considered too unconventional to pursue a musical education and it was too expensive. So I continued my studies in architecture, which really fascinated me. In 2009, I had the opportunity to visit the Boston campus of Berklee. It was so crazy. I went to their merchandise store and bought a Berklee College of Music T-shirt and book. I always wanted to study there, but I couldn't afford it. But I thought I would save up and get there someday. But as the years passed, I had a feeling that wasn't going to happen. I thought if I was lucky I could probably take three months off and do a crash course there. I never really thought I could take a whole year off and make my dream come true! But the decision itself – to retire from the things I was working on in Chennai and move to the United States – was not as easy as I thought.
Even after gaining a foothold as a singer in the industry, what kept your desire to pursue a formal musical education burning?
I have always been passionate about learning new things. But yeah, I was worried if I was too old to be in a college environment. I have always learned on the job. But I also dreamed of learning in a college environment, where I ate, slept, and breathed music, and marinated in music and being with people from that same area. It puts you in a different mental space. So when I say I was losing hope, I only cared if I would be able to take a year off and do it.
So how did it finally turn out?
I was part of the first group of students from the New York campus. And the course I took was a Master of Arts in Creative Media and Technology and I majored in songwriting and production. Over the years my music has mostly been based on live production. Yes, I had the opportunity to collaborate with some amazing electronic producers, but I wanted to learn electronic production on my own. Also, being in New York and seeing so many artists from all over the world, even outside of the music community…that's the holistic path I wanted to take. This will definitely influence my music in the future; It has already started to influence me. Now I feel like I have more colors to paint with and I can use the same colors to paint in different ways. It may have taken me longer to discover them on my own. How do you create a sound that you hear in your head? I think learning electronic production allows me to do that. I wish I could play an instrument. I sort of play the guitar, which I use to write the melody and the lyrics. Then I can add bass and strings. For this, I would probably contact a friend who is a guitarist and ask him to follow him. Now it simplifies the process because I can electronically produce a song.
How did Love Is, the song you released on Valentine's Day this year, come about?
Curiously, there is no electronic production in it. It was a rainy day and I sat down on a piano and wrote it. The song kind of got away from me. It was like a moment of boundless gratitude. And it doesn't follow any songwriting structure. It just happened like that. And I played it to a friend of mine, Sio Tepper, who is an amazing classical pianist and singer-songwriter. I asked her if she wanted to play. And when she performed, she completely weaved her magic into the song. That's it. We recorded and filmed it live.
You have taken an electronic production course. But why do we see fewer women on the technical side of music?
Yes, maybe there are fewer women as engineers, producers, arrangers, sound designers, etc. And this may be the case all over the world and not just in India. I think there are probably more women in the music industry, like in A&R (Artists and Repertoire division of a music label), publishing, etc. I think the representation is balanced there. Again, I don't know if that's the case with the ratio within the music industry in India, but globally, I guess there's enough representation of men and women women in the music industry. But in the technical side of music, I think there are far fewer women. I also wonder why this is so. Maybe it's the mindset. It might be considered quite unconventional for a girl to go and study, say, audio engineering, sound design, or bass guitar. Also, many people don't know how music is made. There isn't enough content that educates people on the technical side of music. If there are videos of, say, sound engineers talking, they're made with the expectation that their audience would be musicians. We need content that simplifies the technical aspect of music for mass consumption. I think those are things that determine how people enjoy music. Also, I have seen people interested in enrolling their daughters in singing lessons, but not to learn an instrument. Your little girl could be tomorrow's best thresher! I think if more girls learn to play instruments, it will open doors for them in the technical side of music. Because if you're already a keyboard player or a guitarist, you'll already be dealing with technical stuff.
Would you consider moving to the United States and working remotely on projects here?
With so many advances in technology, remote work is possible and remote collaborations are much easier. But a lot happens when you're physically present for a collaboration or a shoot. So I'm definitely looking to split my time between Chennai and New York at the moment; potentially based on two locations.
How do you think the experiences in New York and Berklee influenced you?
I watched Cory Henry at the Blue Note (Jazz Club). He is immensely inspiring. He did a cover of Yesterday – I don't think I could have imagined anyone covering Yesterday that way. It was crazy and amazing. I watched Jacob Collier and his band and it was a whole different experience. Then I watched Sigur Rós at the Beacon Theatre. These concert experiences were eye-opening. Also, collaborating with so many different artists from different musical, cultural and ethnic backgrounds has definitely broadened my horizons. Even meeting several independent filmmakers and learning about immersive art and art installations in NYC has all been pretty amazing. The culmination of all of these experiences and being in this mental space to constantly create has been great. I did a whole bunch of songs last year and made a compilation with 10 of them as a final thesis project. I really hope that more girls will be able to pursue musical studies in the years to come and I hope that their families will support them.