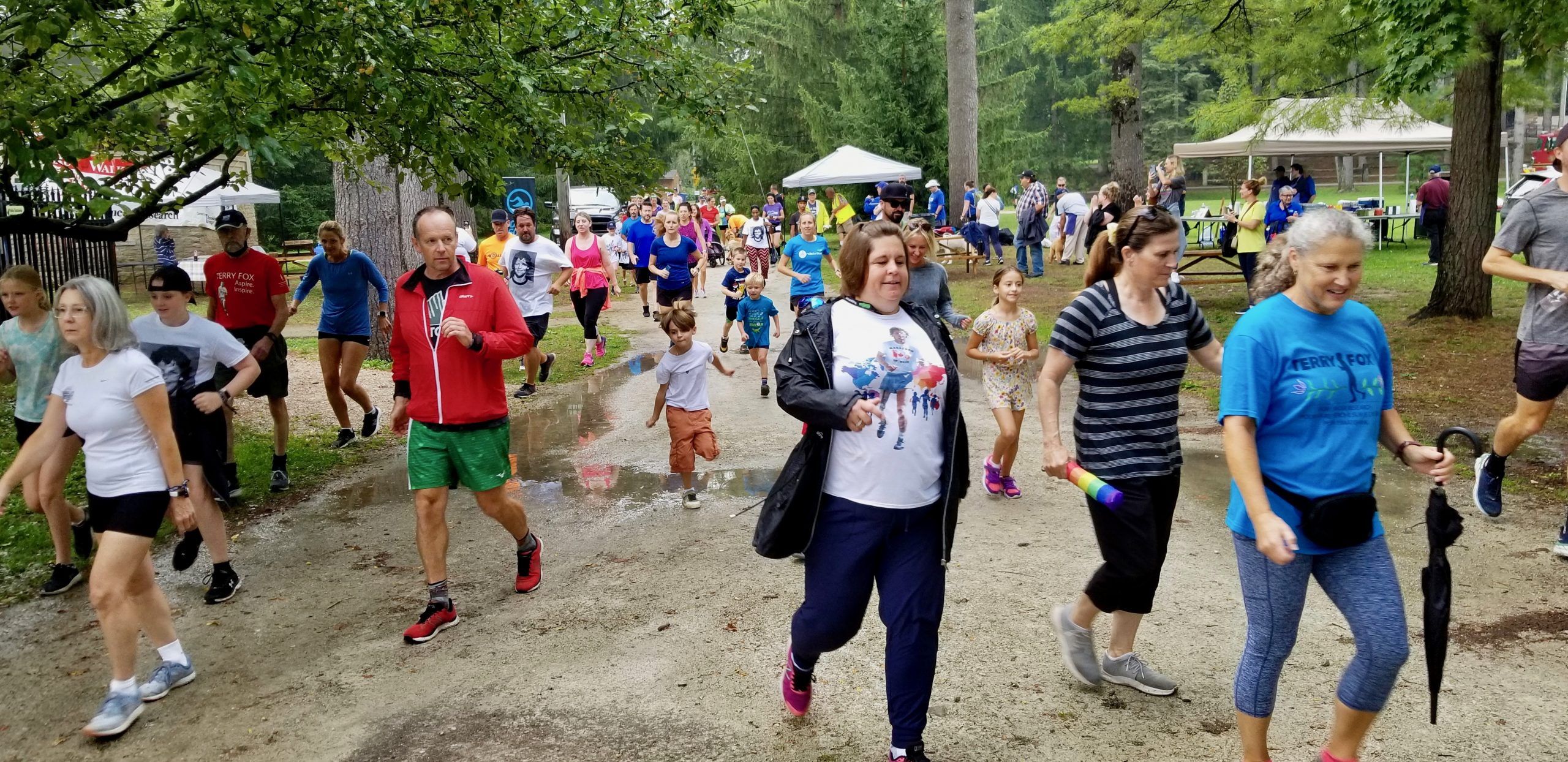 Return of Terry Fox race leaves organizer 'happy and humbled'
Content of the article
Nearly 200 people turned out to support Terry Fox's fight against cancer Sunday morning in Harrison Park.
Content of the article
People of all ages were there, while others counted their walk, run or bike ride elsewhere towards their contribution to the Terry Fox Run.
One of them was Douglas C. Jack, whose $11,800 raised was by far the highest in the Owen Sound race. His online page said he ran over 20 kilometers on the Bruce Trail.
"As many of you know, this will mark my 42nd year of 'perfect participation' in the Terry Fox Run," his Terry Fox Run webpage said.
Jack wrote that he is running "in memory of a number of his family and friends who have succumbed to cancer. We must continue to support the Terry Fox Foundation in its ongoing efforts to find a cure.
Organizers Adrienne Robinson and her twin sister Kate Robinson took turns at the microphone at the park's bandstand to welcome and thank everyone. Adrienne told them she had the same type of cancer in her leg as Terry Fox had when she was nine.
Content of the article
"So thanks to Terry, all his efforts, all your efforts, I was able to keep my leg, able to keep my life and I'm now in remission, it's going to be 23 years in February. So thank you," Adrienne said. The group in the park cheered.
"I wouldn't be here without all of you, with the money that was raised and that went directly back into cancer research so we can keep trying to beat this horrible disease and protect our family and friends. ."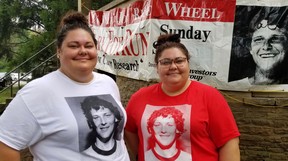 After a few jumps and stretches, the participants were gone, while the loudspeakers played a recording of the Proclaimers singing "I'll walk 500 miles and I'll walk 500 more."
It was a wet morning but the rain had stopped by 10 am leaving large puddles of water moving in places. It was the first mass start for local racing since COVID-19 swept the world in early 2020, and continues to be felt today.
Content of the article
The totals weren't there because there was a rush of in-person registrations. But at least $22,250 was raised online and Adrienne Robinson was cautiously hoping for $25,000, including proceeds from a Knights of Columbus barbecue after the event.
She said it would be "one of the happiest times of my life knowing this is the first race we have done, in person and with all of us together since COVID.
"So I think it's just an incredible tribute to Terry himself, in the sense that although we've all been apart for the past two years, we've all gotten back together… said Adrienne, who became the event's organizer in 2020 with her sister, "I'm very happy and very humbled."
About 100 people registered for the race online, but Adrienne estimated that nearly 200 could have participated with the morning in-person registrations.
There were races in nearly 600 communities involving around four million people across Canada on Sunday, the 42nd year of the event raising money for cancer research. The Terry Fox Foundation has raised over $850 million.
In 1980, Terry Fox started a run across Canada despite losing one of his legs to cancer. His Marathon of Hope lasted 143 days, covering 5,373 kilometers before the cancer returned and led to his death on June 28, 1981 at age 22.