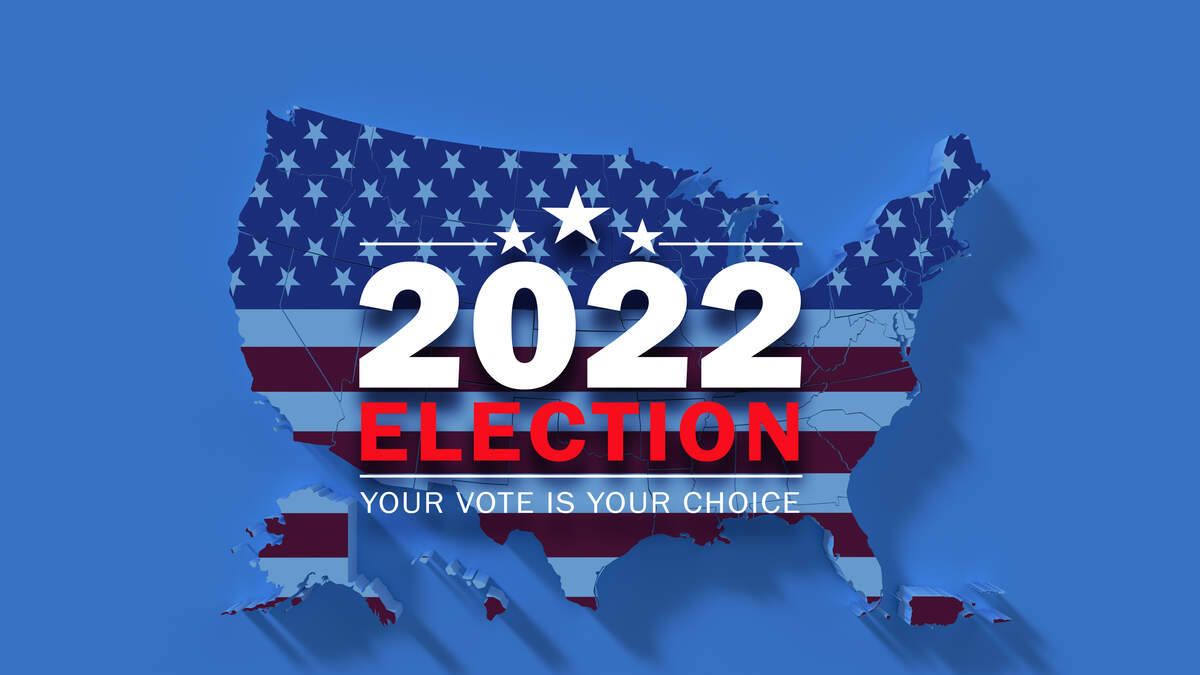 Q&A of the day – Participation by generation in Tuesday's mid-terms
Q&A of the day – Participation by generation in Tuesday's mid-terms
Every day I feature a listener question sent by one of these methods.
E-mail: [email protected]
Twitter, Gettr, Talk: @brianmuddradio
iHeartRadio: Use the Talkback feature – the microphone button on our station page in the iHeart app.
Entry of the day: Big show! I listen to the podcast now. Can you please summarize in a tweet thread about the participation of Gen Z vs Gen Y etc. ?
Conclusion : As we continue to unpack all the scenarios from last Tuesday's midterms, as the vote count continues in many key races a week later, it's an instructive question. So far, I've shared with you the reality that Republicans easily won the "popular vote" of Congress, garnering 4.3% more votes than Democrats at these midpoints. A number that is larger than the results felt by Republicans outside Florida this cycle. I have also shared with you the remarkable generational divide. Here's a recap of how voters voted based on age:
18-29: D+28
30-44: D+2
45-64: R+11
65+: R+13
This created the fascinating reality that voters over 30 voted for Republicans by wider margins than ever before, while voters under 30 voted for Democrats by much wider margins than ever before. previously, creating an incapacitating factor in many key races across the country. Speaking of turnout, the first realization is that it was above the midterm cycle average, but down somewhat significantly from the 2018 midterm. The 2018 midterm elections have seen 49.4% of the population entitled to vote surrenders. While votes are still being counted in many races across the country, current projections show a turnout of 46.3% this time around. There is no doubt that the drop in turnout may have had an impact on close races across the country. Only eleven states had a higher turnout than four years ago and there is no specific theme between them. The states that presented a higher turnout were:
Arkansas, Arizona, Hawaii, Maine, Michigan, New Hampshire, Oregon, South Dakota, Pennsylvania, Washington, Utah
It is a mixture of red and blue states. Some of them featured high-level races, others that didn't compared to other states with lower attendance. In Florida, our unofficial participation was about 4.4% lower than in 2018. As for the percentage of generational participation. This is how it seems to have shaken according to Tuft's Circle Project study voter turnout:
In 2018, the participation rate was 31% for those under 30 and 61.5% for those over 30. So turnout actually fell by the highest percentage among young voters, although even with a turnout of just 27%, it was above average for that age group at midterm. election. The story of participation is a very big story in this cycle. It seems obvious from last week's voting patterns that if voters under the age of 30 had turned out in as large numbers as they did four years ago, Democrats would likely be able to have retained control of the House in addition to the Senate. Likewise, given the ideological breakdown of voters over thirty, if they had gone the same way as four years ago, it is likely that the Republicans would have easily taken control of the House, instead of continuing to sweat. It's also likely that one or two Senate races had a different outcome, though that remains less clear.
The low turnout of voters of all ages in general, compared to four years ago, is an intellectually interesting dynamic. Four years ago, the economy was buzzing, inflation was low, and so were issues like racial tensions. But Donald Trump was president. Here we are with persistently high inflation for 40 years, a technical recession having already taken place this year, serious crime problems and problems exacerbated by a border crisis, as well as significant geopolitical concerns – including a war in Europe. All this obviously does not motivate some voters as much as Trump being president (and that goes for his supporters as well as his opponents). And that's sure to be front and center after Trump's big announcement tonight which I'm guessing isn't plugging in some cool new feature of Truth Social. The Trump factor has seemingly overshadowed all other issues for many.