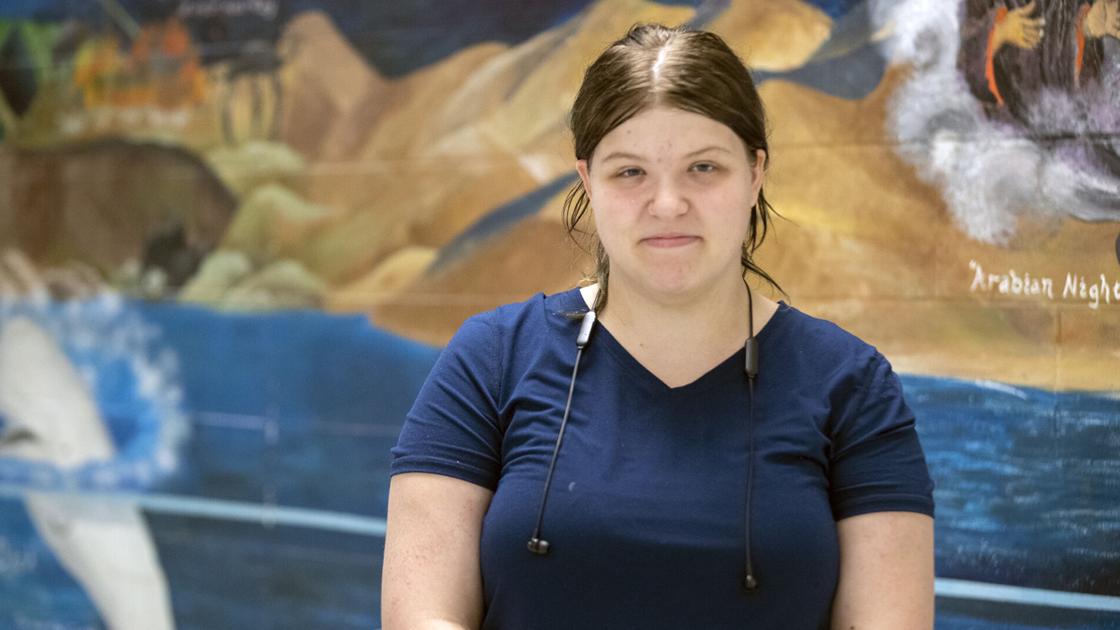 October 2 Face of the day: Ashley Coan | Face of the day
Those who have enjoyed the online feeds of various Titan sporting events can thank Ashley coan.
Coan, who turns 18 next month, grew up in Council Bluffs. She attended different elementary schools, but has been part of the Lewis Central Community School District since middle school. She is currently in the middle of her final year.
As her last time as a Titan draws to a close, she said it has been a good experience and that she is excited to see what the future holds.
"I am ready to go to college," she said.
The fall sports season is in full swing, and Coan can often be found to help with the online broadcasts. She said there are a lot of people with a myriad of reasons not being able to attend these live sporting events, so it's cool to be able to watch LC athletics even more via internet broadcasts. From managing cameras in the field to helping broadcast in the press box, Coan does a little bit of everything for these feeds.
Coan's media production classes and her work with live streams inspired her to follow a similar path in college. She said she wanted to study film or sound engineering after high school, and was going to attend Iowa Western Community College for two years before leaving for a four-year college.