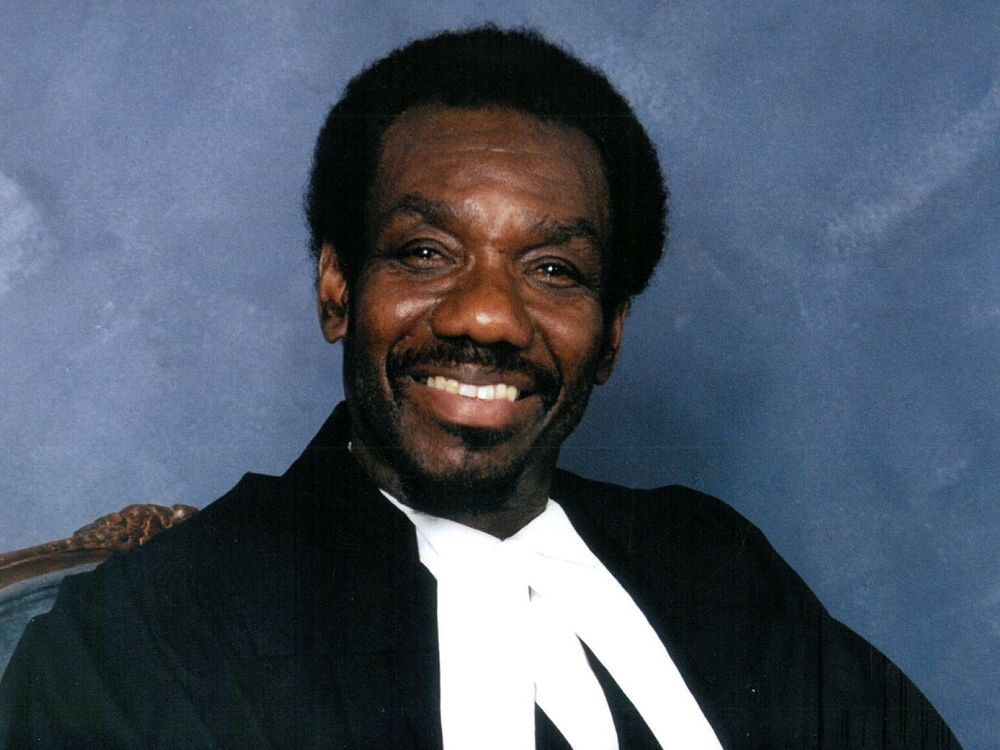 Obituary: Dentist Kwesi Baffoe earned law degree after going blind
"He was a cheerful person who liked challenges. He was a precursor. »
Content of the article
Two decades into his hard-earned career as a dentist, Dr. Kwesi Baffoe lost his sight and was deprived of his profession.
Content of the article
It was 1993, and Baffoe, an immigrant from Ghana who had settled in The Pas, Manitoba, was struggling to come to terms with his suddenly uncertain future.
"He was devastated at the time," recalls his friend, Dr. Sam Kwofie of Ottawa, a fellow dentist. "For a year or two he was totally lost, but then he had an epiphany."
Baffoe moved to Winnipeg to take mobility training and learn to live with his blindness, the result of a rare disease. He eventually decided to go back to school and pursue a second career as a lawyer.
Legally blind, Baffoe went on to earn a law degree from the University of Manitoba and two graduate degrees from the University of Ottawa, where he majored in aboriginal and constitutional law. With a doctorate in June 2010, he worked as a lawyer for the federal government.
Content of the article
"He was a cheerful person who loved a challenge," Kwofie said. "He was a precursor"
Baffoe died of heart failure on March 24. He was 79 years old.
"He was very determined: he was a dynamic person," said his son, Dominic Baffoe, of Thompson, Man.
Kwesi Baffoe grew up in a family of eight in Cape Coast, Ghana, where her father worked as an accountant for a gold mining company. A gifted student, Kwesi won a coveted Commonwealth Scholarship from the Canadian government in the mid-1960s and went to the University of British Columbia to study dentistry.
After graduating, Baffoe moved to Jamaica with his fiancée, Wendy, before taking a job with the federal Department of Health and Welfare Canada providing dental care to Indigenous communities in northern Manitoba.
Content of the article
He established a private practice in The Pas, obtained his pilot's license, and purchased a single-engine Cessna with which he traveled to remote communities such as Lynn Lake, Leaf Rapids, and Tadoule Lake.
Tadoule Lake was home to the Sayisi Dene. Baffoe once described himself as "a fascinated outsider" on the reserve, where he befriended and fished with many local elders.
This was the beginning of a lifelong interest in Indigenous culture, law and history.
But travel north was perilous, and Baffoe was once forced into an emergency landing in a farmer's field after his Cessna's engine failed. He escaped with only scratches and bruises and befriended the farmer who owned the damaged cornfield.
He would no longer fly his own plane.
Content of the article
Baffoe's life took another dramatic turn in 1993, when he began to lose his sight due to a rare disorder that affected his optic nerves. He had to stop practicing dentistry and moved to Winnipeg.
Baffoe struggled with his defeat. "He said he could either sit there and wallow in his misery or get up and do something. So he decided to do something," said Dominic, one of Baffoe's three children.
Baffoe told her friend Ngina Matondo, "I had to get bitter or get better."
He enrolled at the University of Winnipeg and graduated with a Bachelor of Arts in 1996. Four years later, he earned a law degree from the University of Manitoba.
Baffoe used audiobooks, braille, and early speech recognition software to supplement his work. He was called to the bar in 2001, then moved to Ottawa to pursue graduate studies.
Content of the article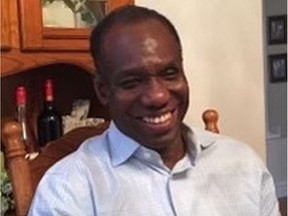 In 2003, Baffoe received a Fulbright scholarship and spent a year at the University of New Mexico. Her doctoral dissertation used the lens of Ghana's experience with British colonialism to examine the treatment of indigenous peoples in North America by European settlers.
"We hope this will provide a useful foundation to help redress some of the injustices perpetrated against Indigenous peoples in North America," he wrote.
His thesis argued that Canadian courts should pave the way for the establishment of a "nation-to-nation" relationship between the federal government and Indigenous groups.
After earning his doctorate, Baffoe worked as a federal attorney until his retirement. He navigated the city with a guide dog and often wintered in Ghana, where he helped many young students with their school fees.
Content of the article
Kwofie said Baffoe was a learned and fun-loving man. "He could take a car engine apart and put it back together. That's how technically talented he was.
Matondo called it one of a kind. "He was very smart, wise, resilient, determined. He really knew how to be happy. He never complained… He went to church every day, except Saturdays, and a party didn't bother him.
Matondo had already bought a gift for what would have been her friend's 80th birthday in July when she heard the news of her death. It came as a shock: Baffoe hadn't told anyone around him that he was suffering from heart failure.
"I bought him a red shirt for his birthday to keep him young," Matondo said. "Now I'll have to find a way to send it to him."