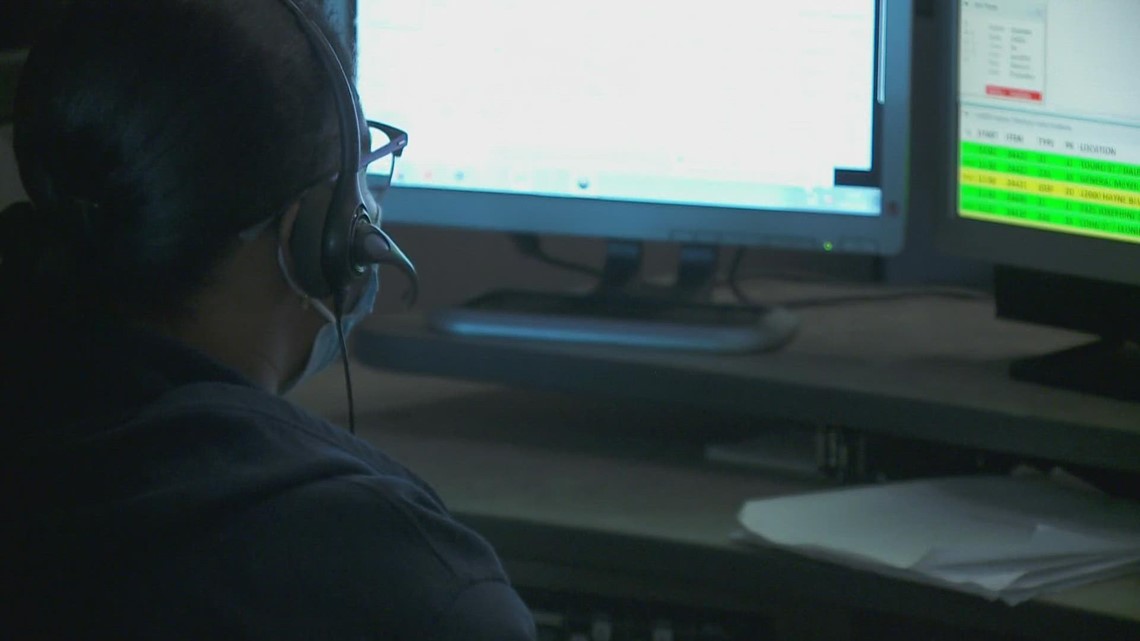 New Orleans 911 callers receive recorded message asking them to stay on hold
The recorded message urges those facing a real emergency to stay online until they receive a response.
NEW ORLEANS – Local musician David Symons was on his way home from a concert around midnight on Saturday when he tried to alert police to a possible ongoing crime near Elysian Fields and Claiborne Avenue.
"I saw someone break into a truck, so I called 9-1-1," Symons said.
The response he got was alarming. Instead of a person, he received a voicemail message.
"We are experiencing a high volume of calls and someone will answer your call at all times," the automated voice said. "If you have a non-urgent request, hang up and dial 504-821-2222."
When moments turned to minutes, Symons said he followed the taping's suggestion.
He called the other number, which is the New Orleans Police Department non-emergency line. But when he called that number, he was taken to another voicemail message.
"It was the same story," Symons said. "It was a recording and a wait, so I finally decided to let nature take its course."
The Orléans Parish Communications District, which handles all 9-1-1 calls, acknowledged that the past weekend had been particularly busy and that some calls had gone to voicemail.
The recorded message urges people facing a real emergency to stay online until they receive a response.
This provided little solace to Symons.
"I wouldn't want a person in a life and death situation to wait on hold," he said.
Kurt Danos had a similar experience earlier on Saturday after witnessing a possible burglary in Mid-City. But he kept calling until he finally reached an operator.
He said the person on the other line had warned him that he might have to wait.
"The volume of calls is high. That they are very busy. And that they will send a cop here as soon as possible, "Danos recalled, telling the operator.
Danos said an officer responded about six hours later.
OPCD Director Tyrell Morris has acknowledged that a shortage of employees can lead to a backlog of calls at peak times, and last weekend was one of those times.
In an emailed statement, Morris said, "The OPCD has seen a slowdown in the number of applicants for open call taker and dispatcher positions. The OPCD recently made adjustments to our recruiting process to streamline the hiring of Emergency Communications Specialists, and we look forward to welcoming our next group of recruits on October 18th. "
Morris also warned citizens to only call 9-1-1 for genuine emergencies and to avoid calling back repeatedly.
"Hanging up and calling back only delays responding to an emergency call, and asking callers to do so would be against OPCD standards and industry best practices," Morris wrote. . The pre-recorded message instructs those calling for non-emergency assistance to call non-emergency numbers to free up emergency phone lines, allowing OPCD call takers to receive and handle calls faster. in case of a life-threatening emergency."