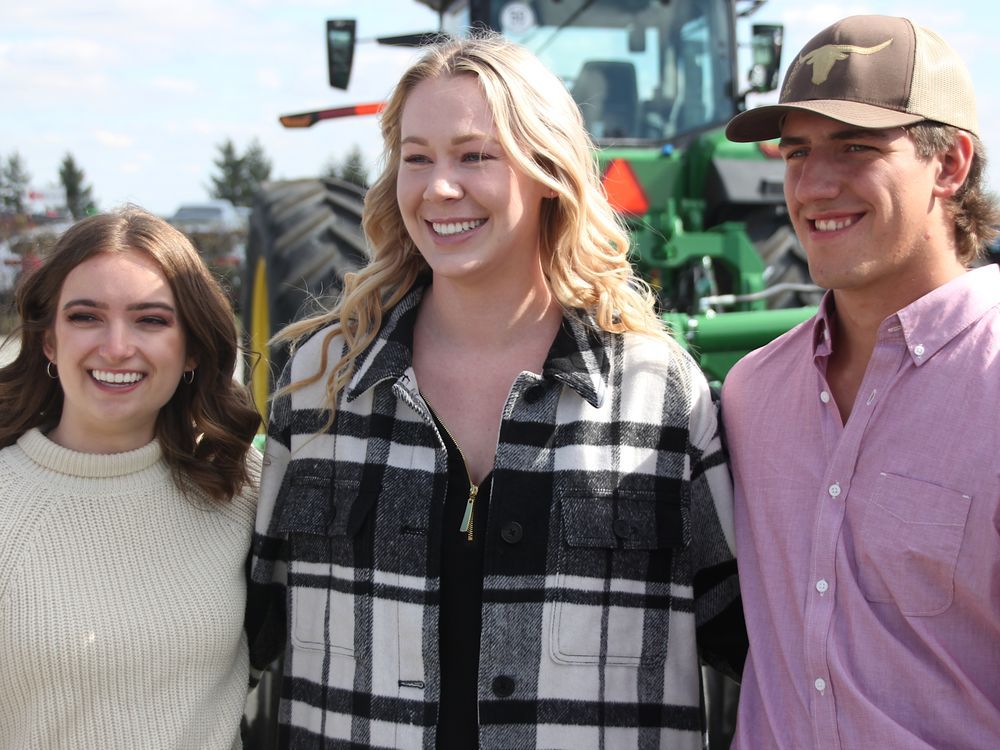 Larger Lambton IPM '91 Scholarships Awarded
Content of the article
Inflation has had an effect this year on the annual scholarships awarded at the Brigden Fair.
Content of the article
For the first time in its history, sums of $2,000 were awarded through the Lambton IPM '91 awards, originally created with over $125,000 raised at the 1991 International Plowing Match which took place held in the county, said Bryan Boyle, with the fund's administration committee.
In the past, three $1,000 prizes have been awarded each year to area post-secondary students, selected by fund administrators based on their community involvement, academic record, financial need and discretionary needs such as medical issues or the death of a family member. Boyle said.
The decision to double the amount this year was made due to increased expenses, Boyle said.
"Because the principal has never been used, you see, and in terms of planning for the future, it's much better to have a reasonable amount… in the hands of the children, than to sit still, in taking a little interest."
Content of the article
When asked if the change would affect the fellowship's longevity – it's designed to last indefinitely – Boyle said it could, but not for a while.
"The principal would still last at least 25 years even if there was no interest," he said.
This year's scholarship winners are Nikki Boere, 19, from Warwick, and Rawson Donald, 19, and Kara MacKinlay, 20, both from Plympton-Wyoming.
Boere is studying nursing at McMaster University, Donald is studying chemical production and electrical engineering technology at Lambton College, and MacKinlay is attending the Ontario Institute of Audio Recording Technology in London with plans to become a sound engineer. , officials said.
Saturday's awards were presented in person, after being held for two years virtually in the midst of COVID-19, Boyle said.
"We are happy to be back in (person) and in an agricultural environment," he said.