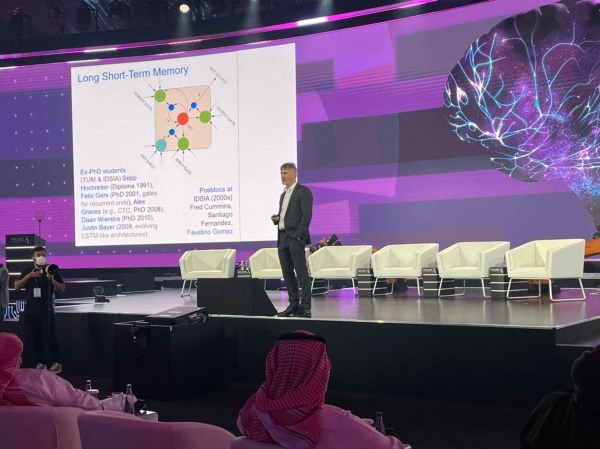 KAUST's Pioneering AI Initiatives Showcased at Global AI Summit 2022
Riyadh — King Abdullah University of Science and Technology (KAUST) joins AI innovators, industry and government leaders, policymakers and collaborators from around the world at the Global Artificial Intelligence Summit (IA) 2022 in Riyadh on Tuesday.
KAUST works to increase human capacity and AI innovation in Saudi Arabia and the region. The summit is a central hub, aligning stakeholders for dialogue and strategy.
Since the creation of the KAUST artificial intelligence initiative in 2021 and the appointment of Jürgen Schmidhuber, the world-renowned "father of modern AI", as director, KAUST has leveraged its considerable infrastructure of pioneering experts and cutting-edge technologies to partner with key public and private sector institutions in Saudi Arabia. Arabia to integrate AI into the Kingdom's key national impact areas in areas such as security, energy, data analytics and health.
On the morning of the first day of the event, Schmidhuber gave a speech on AI. The KAUST professor of computer science is known for his pioneering work in the field of AI and deep learning neural networks (DNN).
By the mid-2010s, DNNs from his lab had become essential components of more than three billion devices, including smartphones, used billions of times a day for Facebook machine translation, Google voice recognition, Google Translate, Siri & QuickType from Apple and Alexa from Amazon. As director of KAUST AII, Schmidhuber wants to expand interdisciplinary AI research in addition to basic AI research.
"Our AI is helping to make human life longer, healthier and easier," Professor Schmidhuber said.
KAUST Provost Lawrence Carin, world-class AI researcher and professor of electrical engineering, and Bernard Ghanem, deputy director of the KAUST AI Initiative and professor of computer science, discussed KAUST's role in developing AI talent in the Kingdom during a panel on human capacity development with Abdulrahman Habib, vice president of talent development at the National Center for AI (NCAI)/SDAIA.
On the final day of the summit, Jason Roos, Chief Information Officer at KAUST, will speak about the impact of KAUST Smart initiatives on the KAUST campus and participate in a high-level dialogue between institutions, universities and governors focused on the impact of AI on youth. —SG