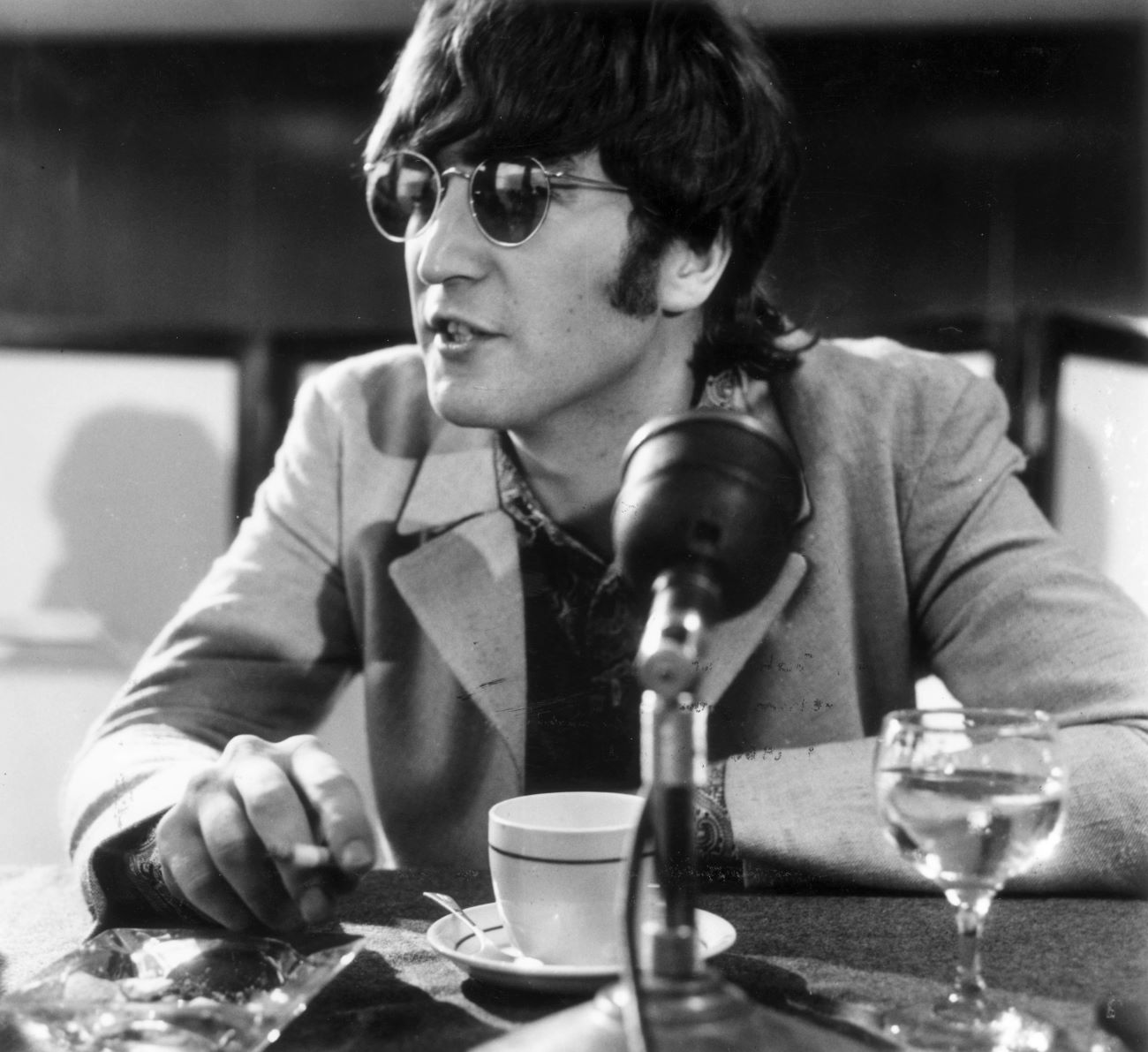 John Lennon allegedly insulted Bob Dylan, Mick Jagger and Paul McCartney in scathing recording
John Lennon had issues with Paul McCartney, but he generally seemed to like Bob Dylan and Mick Jagger. Early in his career he said how much he loved Dylan's music and he spent a lot of time with Jagger while living in New York. An unearthed recording that experts say belonged to Lennon, however, told a different story. On the tape, Lennon insults Dylan's music and refers to him, Jagger and McCartney as company men.
John Lennon spoke about his admiration for Bob Dylan
Lennon discovered Dylan in the early years of The Beatles, and he became a fan. While he didn't think Dylan would ever be as big as the Beatles, he predicted the success of the American musician.
RELATED: John Lennon Said He and Bob Dylan Are 'Tense' Around Each Other
"The first time you hear Dylan, you think you're the first to find out," Lennon said, according to the book. No Direction Home: The Life and Music of Bob Dylan by Robert Shelton. "But a lot of people discovered it before us…I think Bob Dylan's music is going to grow steadily in this country, but I don't see him becoming the new craze."
He also explained how Dylan inspired the 1965 Beatles song, "In My Life."
John Lennon called Bob Dylan, Mick Jagger and Paul McCartney 'company men' in a newspaper
Lennon and Jagger were also friends and they spent a lot of time together in the 1970s. While he had his high-profile issues with McCartney, they had resolved many of their differences by 1980. Still, Lennon insulted all three men on a salvaged 1979 tape. The 13-minute recording is believed to have been part of an audio diary he kept in the months leading up to his murder.
"I was listening to the radio and Dylan's new single or album or whatever came out. 'Everybody's got to be served.' I mean, what was it? Lennon said, per Rolling Stone "'You gotta serve somebody'… 'You gotta serve somebody.' So he wants to be a server now? A servant for Christ.
He called the song "embarrassing" and the vocals "pathetic". Lennon then took another hit on Dylan and threw Jagger and McCartney into the mix.
"So we sit watching the mighty Dylan, the mighty McCartney and the mighty Jagger roll down the mountain, blood and mud in their fingernails… [They're] all company men in various disguises, but essentially company men.
Although it is difficult to confirm the veracity of an audio recording, voice analysis expert Dr. Phil Harrison believed the tape to be genuine.
"All you can do in terms of forensic phonetics is say there are similarities," he said. "And there were. He seemed to be dead everywhere I looked. I'm personally sure that's the right voice, but it's not something I would say as a legally binding statement. But I don't see how it couldn't be the voice of John Lennon. I would be very surprised if it was a fake.
Some of his physical journals were stolen
In 2006, some of Lennon's written diaries, among many other items, were stolen from Yoko Ono. Eleven years later, German police recovered some of the items from an auction house. According to The Independent, "two pairs of his signature round glasses, a recording of a Beatles concert on tape, sheet music and a cigarette case" were also discovered along with the newspapers.
Since Beatles memorabilia can fetch huge sums at auction, the newspapers would likely have fetched a hefty amount of money.