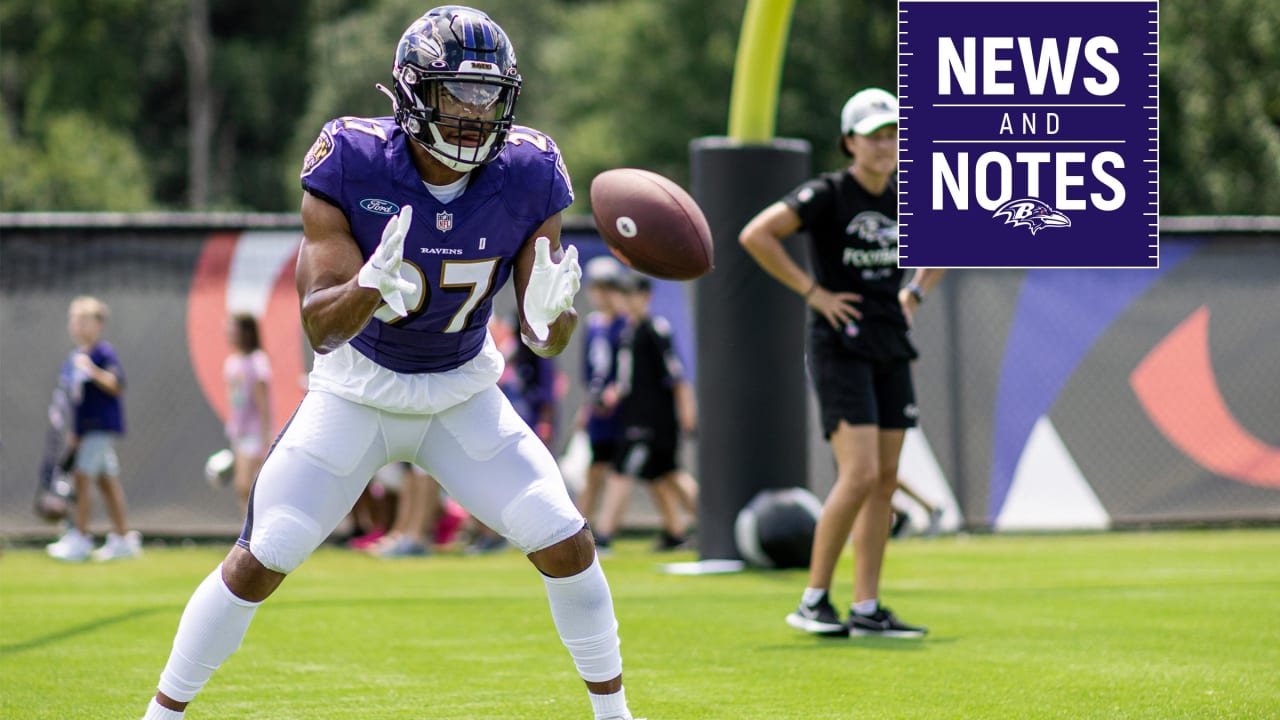 JK Dobbins 'keeps getting better' in Ravens practice
JK Dobbins returned to practice for the Ravens on Monday after taking the weekend off and showed progress in his rehabilitation from a knee injury last year.
Dobbins looked sharper and participated in offensive team drills, but not at all against the Ravens defense.
"He looked good," head coach John Harbaugh said. "He's kind of back on track, and I thought he looked a bit better than before – last week. So he's still improving, and we'll see where he goes. "
When asked if the Ravens would increase Dobbins' training load each day, "I think it depends on the injury and the improvement with it – the progress he makes from day to day. another. That remains to be seen."
Dobbins returned to training a week ago. After Dobbins spent a few days on the court, Harbaugh told Sirius XM radio that the next week or two would tell how ready Dobbins would be to play at the start of the season.
"The range of motion, the quickness, the extension when he walks — those are the kinds of things that will tell the story," Harbaugh said last Tuesday. "He needs to get in shape. His leg got really tired yesterday just in the individual period just because he was in rehab."
The Ravens are feeling good about their running depth this season with Mike Davis, Justice Hill, rookie Tyler Badie and Nate McCrary all competing for snaps. However, they know Dobbins' return to his rookie season momentum would take the unit to another level.