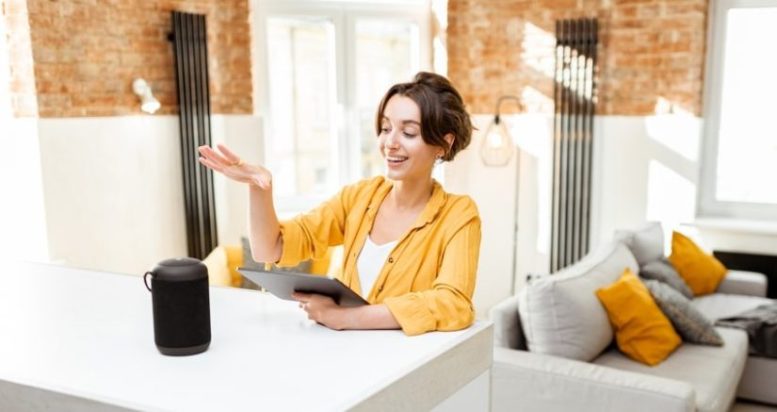 It's time to reframe our thinking about conversational AI…
It's time to reframe our thinking on conversational AI within the contact center… – Stuart Dorman, Chief Innovation Officer, Sabio Group, discusses

It's been seven years since Amazon launched its Echo smart speaker, introducing us all to Alexa and taking on the mainstream virtual assistant.
Since then, Amazon and Google have shipped over a hundred million speakers, and it's estimated that there are now over 100,000 "skills" available for Amazon's Echo alone.
They represented the first idea of ​​a computer whose entire interface was voice-based. Until now, our primary interactions with computers have been controlled by keyboards, mice, and eventually touch – all fed back to us through graphical user interfaces (GUIs).
These are smart technologies, but the most basic form of computer; a voice browser with microphone and speakers with all the cloud-based intelligence behind it. Although basic, it was an ingenious way to capture data to train machine learning algorithms to improve speech recognition performance.
At launch, the ambitions of Amazon and Google's devices were absolutely huge. The initial visions were Star Trek-style "see-all-know-all" computers. Our own personal assistant helps us organize our lives, controls our homes and gives us access to everything we want.
But in reality, they haven't reached their full potential – instead of being used today for mostly playing music, checking the weather, or turning on the odd compatible light bulb…
So what's stopping us from using them to engage more broadly? And does our experience with home devices impact how brands approach the conversational AI opportunity?
The challenge for Amazon and Google was that they underestimated and underestimated the complex relationships and domain expertise required when interacting with brands; brands concerned with utilities, insurance, travel or any other service the average person/household needs.
It was too complicated, it's a bit like calling my bank to book a vacation. The poor person on the other end of the line wouldn't have the knowledge or the tools to answer my request. The idea that a universal voice assistant could manage our homes and our lives was just too ambitious…
Instead of complexity, we want our brand engagement to be quick, easy to understand, and simple to conduct. If we're dealing with an insurance company, for example, we expect any conversational AI solution to understand what we're trying to accomplish and offer a self-service option when it's the right thing to do. .
Any solution must be able to understand why I'm calling, determine if my request can be handled by automation, or connect me with a consultant when the task requires a human touch. We engage with a bank on financial matters, or when we have problems with our electricity or water, we turn to a utility. At no time would we expect an insurance company or a telecommunications company to help us organize our vacation…
Technology is no longer an obstacle for conversational AI
The good news is that technology should no longer be a barrier to deploying conversational AI. Speech recognition is getting stronger and stronger, indeed we are now at the stage where we can synthesize speech into a sound that is almost indistinguishable from human. And with the processing power of AI now doubling every ten weeks, the computing power allocated to training neural networks and AI engines is becoming increasingly accessible.
This drives both performance increases and cost reductions, allowing organizations to expand their voice AI capabilities and enabling CX teams to capture conversations from voice, video and text, where that they take place in the customer journey. Capturing all of these conversations digitally allows brands to unlock new insights and extract value from data, especially in the world of customer service where conversational AIs can now be trained to become true experts in their fields or specific sectors.
Build conversational AI with deep industry context
Instead of trying to be a universal assistant, the goal of conversational AI solutions across customer journeys is for them to become real experts in their own field. Effectively using intent capture and analysis techniques will give your AI accurate insight into why your customers are contacting you. Speech AI solutions can then be trained in detail, with additional content and expertise added as new customer issues and topics arise.
This will see conversational AI go beyond the first wave of AI-powered voice and chatbot solutions. These tended to replace the somewhat cumbersome IVR systems and were generally very successful, with many managing to automate between
30-40% interactions. However, these solutions have often been standalone, leading to siled customer data that is difficult to integrate with other parts of the customer journey.
Towards a second wave of conversational AI
We expect the second wave of voice AI to be much more extensive, integrating natural language understanding and AI and automation capabilities into a wider range of applications. Conversational AI and voice recognition will increasingly be used to support CRM and mobile applications, as well as support for contact center advisors where AI can listen in on conversations, provide advice on compliance , recommend relevant knowledge articles and assist advisors where needed.
This kind of real-time guidance, backed by powerful analytics tools and capabilities like sentiment analysis, will help conversational AI deliver consistent, high-quality experiences across extended customer journeys.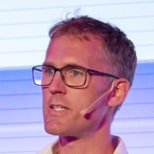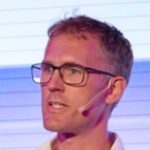 Stuart Dorman is Chief Innovation Officer at Sabio Group
Sabio Group is a global digital customer experience (CX) transformation specialist with major operations in the UK (England & Scotland), Spain, France, Netherlands, Malaysia, Singapore, South Africa and India.
The group, which includes "makepositive", provides solutions and services that seamlessly combine digital and human interactions to support exceptional customer experiences.
Using its own technology and that of world-class technology leaders such as Amazon Connect, Avaya, Genesys, Google Cloud, Salesforce, Twilio and Verint, Sabio helps organizations optimize their customer journeys by making better decisions about their multiple contact channels.
The Group works with major brands worldwide, including Aegon, AXA Assistance, BBVA, BGL, Caixabank, DHL, loveholidays, Marks & Spencer, Rentokil, Essent, GovTech, HomeServe, Saga, Sainsbury's Argos, Telefónica and Transcom Worldwide.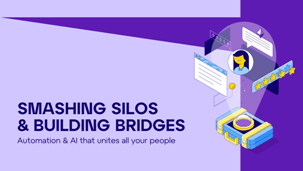 To learn more about conversational AI and how you can transform your customer journeys with automation and AI, download Sabio's "AI & Automation ebook" by clicking here