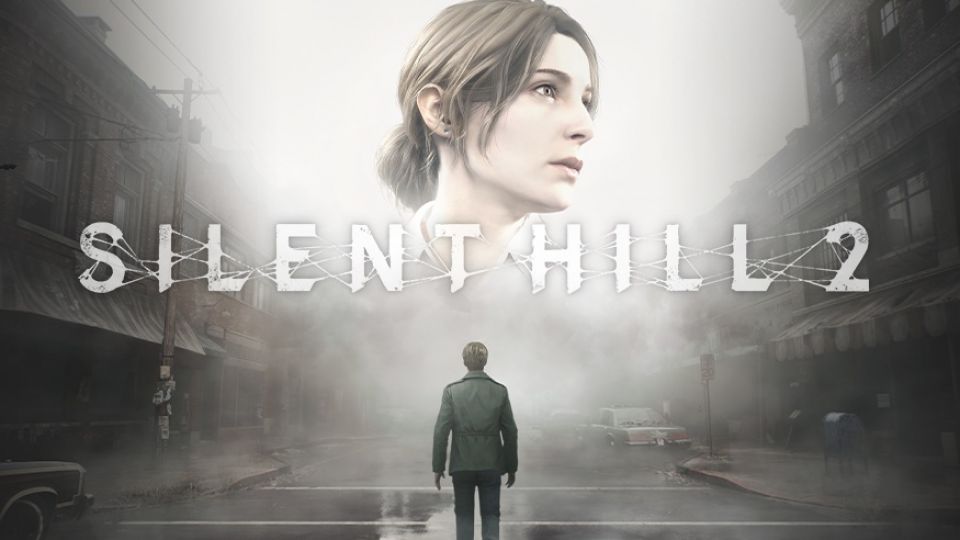 In my restless dreams, I see this city: the Poles are going to remake Silent Hill 2
As autumn shrouds Poland and much of Europe in thick fog, the atmosphere is ripe for an announcement that made the hearts of gamers, visual artists, musicians and psych storytellers leap. on many levels – Silent Hill 2 is getting a remake and, on top of that, Poles who know full well what it's like to be lost in a literal, more metaphysical fog.
In their restless dreams, fans of the Silent Hill franchise have long dreamed of slipping back into the shoes of James Sunderland and returning to the misty abandoned town on the shore of the fictional Lake Toluca (not to be confused with Lake factual from Toluca to Los Angeles.) in Maine, New England, USA.
On Wednesday, a glimmer of hope shone on those dreams.
Discover the story behind the SILENT HILL 2 remake with an exclusive PlayStation Blog developer interview. Let us know what you think in the comments! #Silent Hill https://t.co/KSUNKTX0bF

—Konami (@Konami) October 20, 2022
In a statement posted to the PlayStation Blog, Motoi Okamoto, Konami producer of the original Silent Hill 2 game, said seeing "reviving" the game "with those who love the series" as the most important, he and other original creators of the game "decided to remake Silent Hill 2" with Polish game developer "Bloober Team".
Mr Okamoto said the Polish company "was one of those teams with the most passionate proposals. It's a studio that really loves and specializes in horror games."
"He who is not bold enough to be looked at across the abyss is not bold enough to look at it himself"
"Silent Hill 2 is a beloved and timeless classic," Bloober Team Creative Director and Lead Designer Mateusz Lenart said in the same release. "It's also why we approach the work on the remake with such care and respect for the original game."
Originally produced by Japanese Konami and released on September 24, 2001, the second installment in the Silent Hill franchise was a resounding success at a time when the end of a millennium and the beginning of a new era would leave ripples in culture, including video games. . Themes such as managing the growing volume of digital data and its impact on the human condition (think Metal Gear Solid 2: Sons of Liberty), finding a balance between altruism and selfishness (the Legacy series of Kain) and the search for redemption from one's sins were widely popular in the world of computer games at the time.
The last theme partially describes what the Silent Hill 2 franchise is, and Silent Hill 2 in particular. In a squalid, dingy, unkempt lavatory by the side of the road, past a grimy sink and a mirror dimly reflecting the features of a face belonging to a brooding, forgetful man before him, we meet James Sunderland – the game's protagonist. players soon hear the reading of a letter written to James by his long-dead wife, Mary, who tells him to meet her at "their special place" in the town of Silent Hill.
James, seeing this as the last thing he can cling to in an otherwise pointless, yet apathetic existence, ventures into Silent Hill, where he and his wife used to holiday before. that she apparently dies of an incurable disease. diseases.
Along the way, James encounters other non-player characters, most of whom, like him, have been brought to town to undergo psychological katharsis. As a protean city, Silent Hill takes shape and form depending on who visits it and what kind of sins and burdens it brings.. As a representative of the horror genre, the game challenges the player to face body horror style monsters that manifest the protagonist's internal struggle with his past deeds and solve puzzles rooted in occult history and the dark. myths of the city, all while navigating through foggy streets, abandoned and dilapidated hotels, parks and clinics, and the parallel reality of a pure nightmare – the Otherworld.
"One of our main goals is to preserve the atmosphere that made Silent Hill 2 so special., while also modernizing many aspects of the game's overall gameplay," Mr. Lenart said. "We work closely with the original creators."
Two names, in particular, were mentioned by the creative director of the Bloober team – Akira Yamaoka and Masahiro Ito. The former is the lead music composer for a number of releases in the franchise, including Silent Hill 2, whose success must be largely attributed to the evocative sound effects, chilling melodies and dreamy vibe brought to life by Akira. Yamaoka. On the visual side, it was Mashiro Ito who embodied all the horrors and characters of the city of purgatory.
The Polish game developer, as Mr. Lenart put it, is working with Mr. Yamaoka and Mr. Ito, "to make sure we keep that unique Silent Hill feel intact."
"There was a hole here. Now it's gone.
However, there will be changes.
"One of the new elements you may have spotted in the reveal trailer is the adoption of a shoulder camera. With this change, we want to immerse players even deeper into the game, give them feel like part of this unreal world and give them a more visceral experience on all levels," said Mr. Lenart.
Another change resulting from the above would affect the combat system. "Now that you basically see what James can see, we could find new ways to keep the player nervous."
Noting the huge technological leap since the release of Silent Hill 2 on PlayStation 2, Mr. Lenart announced that "state-of-the-art motion capture sessions would 'help' deliver the best facial expressions in the show's history and show a wide range of emotions before a character even utters a single word.."
The game's visuals, movement and other dynamics would draw on Unreal Engine 5, the capabilities of which have recently been widely touted on YouTube in video showcase remakes of similarly-aged games to Silent Hill, for example. GTA: San Andreas or Max Payne 2.
"We bring the foggy and eerie city to life in a way that was impossible until now. The game will delight PlayStation 5 players visually, audibly and sensorially," Bloober's Lenart said. "Some of the features of Unreal Engine 5 that really shine are Lumen and Nanite. With them, we're taking the graphics to new, highly detailed and realistic levels, while turning the unnerving atmosphere of the game into eleven.
Besides, it also means all of you Baby Boomers and Gen X-Yers should upgrade your rigs soon to manage this dynamic global lighting offered by Lumen. The gimmick allows the game world to react immediately to changes in light, meaning "light interacts with the environment in a realistic way, just like in the real world". Don't forget Nanite – a great tool that makes level design "incredibly detailed" and environments "more realistic" so they "look and feel almost realistic".
As for sound, "thanks to the PS5's 3D audio capabilities, players will be able to determine the exact direction the sound is coming from.. The WWise sound engine creates a realistic and believable soundscape that helps players feel truly inside the game."
Bloober's Lenart also mentioned the DualSense controller, which is a wireless controller for PS5 that features immersive haptic feedback, dynamic adaptive triggers, and a built-in microphone. "We're bringing even more new ideas for Silent Hill 2, but keeping one surprise for now."
"The end result will be a Silent Hill game that looks and sounds better than anything that has come before it. Although development is not yet complete, we are already looking forward to fans experiencing it," said Mr. Lenart.
But Bloober's ambitions don't stop with just reviving Silent Hill 2. Their plan is to "create new games for the series with those who were part of Silent Hill, but also with creators who love the franchise. We will expand our partnerships and expand the world of Silent Hill with teams that love the series from around the world."
"Above all, together with longtime Silent Hill fans and budding new fans, we will take the Silent Hill series to new heights."swore Mr. Lenart.
foggy future
Founded in November 2008 by Peter Babieno and Peter Bielatowicz, Bloober Team is best known for developing Layers of Fear (2016), Observer (2017), Blair Witch (2019) and The Medium (2021). In January 2018, Bloober Team received the Paszport Polityki Award in the "Digital Culture" category. Currently, it has a membership of approximately 200 members.
While the company isn't new to the horror game genre, some fans and franchise pundits doubt it can salvage Silent Hill 2's unique atmosphere.
"When it comes to Bloober, I share a lot of your pessimism," Max Derrat, cultural anthropologist and veteran Silent Hill franchise analyst, said in his reaction to the announcement. "Although their games have fans…there are a significant number of people who don't like their games and I'm kind of in that group."
Mr. Derrat went on to call Bloober Team's "The Medium" a "bad game" and overall described most of their games as mediocre..
"I didn't like Blair Witch… but I will defend to the death their 'The Observer'… one of the most underrated games of the last ten years. It's a brilliant mix of Silent Hill-type horror and sci-fi.
"More, I have no doubt in my mind that the Bloober team will give the remake their biggest effort yet.. I say this because each of their games is fundamentally Silent Hill in all but name," Derrat said. "I don't know how some of them will be able to live with themselves if they fuck this one."
The analyst went on to point out that while the recently released remake trailer showed any deviations from lore, in addition to the fact that if "many of us might not like Bloober's games, I think most of us can agree that they all look good… The trailer suggests that Bloober may have married off the old art direction with modern technology."
That said, there's not much else to do but wait and, if you're a Silent Hill fan, keep your fingers crossed that Polish developer Bloober and Konami's old guard will fruitfully cooperate that might give the misty city of Silent Hill a fresh lick of grayish paint.

The source:
TVP World, PlayStation.Blog