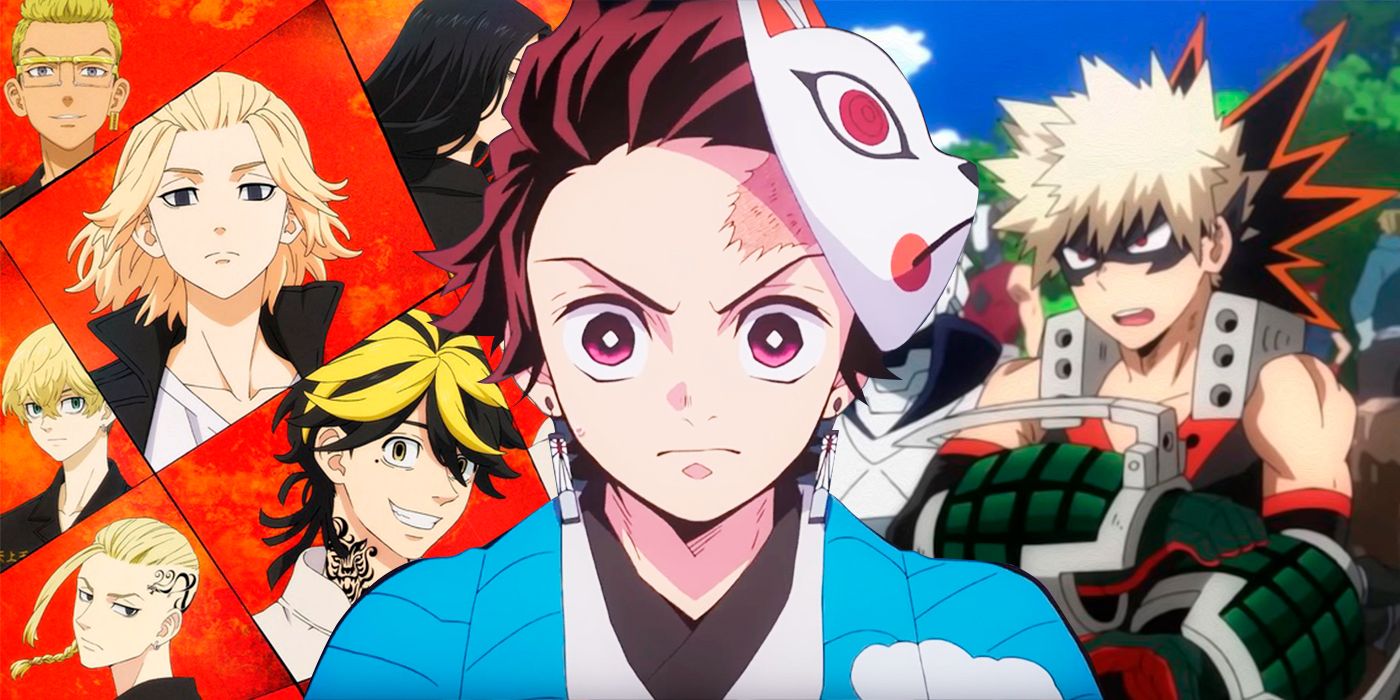 How COVID-19 Impacted the Anime Dubbing Industry
The dubbing industry is what brings to life the stories that anime viewers love. From one-liners to protagonists, every voice actor who participates in the creation of an anime has an impact on the story being told. In the past, most voice actors ventured into studios to record their roles. However, travel was stopped at the start of the pandemic and employees had to find a way to work from home.
The onset of the pandemic has changed the global workforce as a whole. Employees who could work from home could do so, and those who couldn't had extreme restrictions placed on their chance to work. Many fields of work have discovered the positives and negatives of working from home and have implemented much of what they have learned into the current state of their work. Likewise, the dubbing industry has been able to adapt to the changes caused by COVID-19, but has experienced many ups and downs in the process.
RELATED: Jujutsu Kaisen Voice Actor Cancels Jump Festa Appearance Over Affair Scandal
What has changed for voice actors?
Most employees around the world who could work from home only needed a laptop to get back to work. What's different for voice actors is the need to record with proper equipment. Voice actors need a laptop or some sort of device that can hold the right software, as well as microphones, stands, and plenty of recording space. All of these things together can cost a pretty penny, especially for voice actors who have only recorded in the studio before. Many established voice actors who have turned to working from home have had the option of receiving some necessary equipment from production houses. Others, like those just starting out, needed to spend money to get what they needed. While there are plenty of ways to do things cheaply, like using blankets and sleeping bags as makeshift acoustic foam, there are also plenty of items that voice actors can't get around to. to save money.
For example, a decent microphone is a necessity for getting studio quality recordings suitable for professional productions. Most microphones that can record well are, at the very least, around $100 – and that's just the microphone. To maintain the stability of the microphone, stands must be purchased. Along with this, pop filters are needed to prevent unwanted noise from being picked up. If the voice actor's microphone does not have a USB connection, an audio interface, which will contribute to the overall quality of the recording, is required to record the audio to a compatible device with audio engineering software installed . The microphone setup alone can cost hundreds of dollars, but it takes even more for the home voice actor.
RELATED: Saiki K.: Why Aren't Seasons 2 & 3 Dubbed?
Getting started can be expensive
The home voice actor is responsible for many things that a studio voice actor is not. For example, the home voice actor works completely alone during recording. They start the check-in process and are unable to ask for immediate advice or answers. In the studio, all adjustments to the recordings are made by someone else while the voice actor is in the booth. Home voice actors have to go through trial and error to make sure the audio is picked up correctly and will have to make any necessary changes themselves. This is where using audio editing software comes in. What's great is that there are wonderful software out there that voice actors can use that are completely free.
While the cost of creating a home studio is daunting, it's also a quality investment for the serious voice actor. What has been a positive outcome of the impact of the pandemic on the industry has been the ability for people around the world to audition and record without having to leave the comfort of their homes. Before the pandemic, the closer one was to a bustling media city, the easier it would be to get auditions and gigs. Now, anyone interested has the opportunity to make their way in the industry, no matter where they come from. Voice actors record hit anime series and movies from a single location in their home, such as Tokyo avengers, my hero academia and demon slayer. What is particularly amazing is the fact that many anime voice actors are becoming more popular names in the industry due to the chances given to them working from home.
RELATED: Romantic Killer: Season 1's Many Cliffhangers Are Praying For A Second Season
There are advantages to doing home dubbing
Another wonderful opportunity for voice actors who work from home is the chance to learn about different aspects of anime creation. Not only do voice actors learn new things just by recording on their own, but they also become proficient with audio editing software, directing and more. By becoming aware of how other elements work in the anime industry, voice actors have the opportunity to branch out and try new things.
For example, a voice actor may find pleasure in working with their audio or desire to direct others after directing themselves. Getting advice and tips from professionals or even joining an anime production team isn't as difficult for those who have already dipped their toes into the professional dubbing industry. Even though many voice actors in the past have worked in other areas of anime development, the pandemic has contributed to the growth by adding voice actor names under different credits in productions, offering them the opportunity to find out more about their interests through self-registration.
The COVID-19 pandemic has caused vast amounts of stress, change and challenge for the global workforce. The restrictions on working from home that have been implemented in many countries have caused many ups and downs for the anime dubbing industry. Like many businesses and industries, voice actors and their producers have discovered just how much work can be done from home while creating high-end productions. Many voice actors had to learn to work alone without direct communication; a lot of money has been invested in setting up home studios, and home recording takes a lot longer. However, that doesn't detract from the fact that the immense growth in the number of voice actors and voice actors finding their strengths and branching out into other anime production roles has been a boon to the anime industry. animates it.