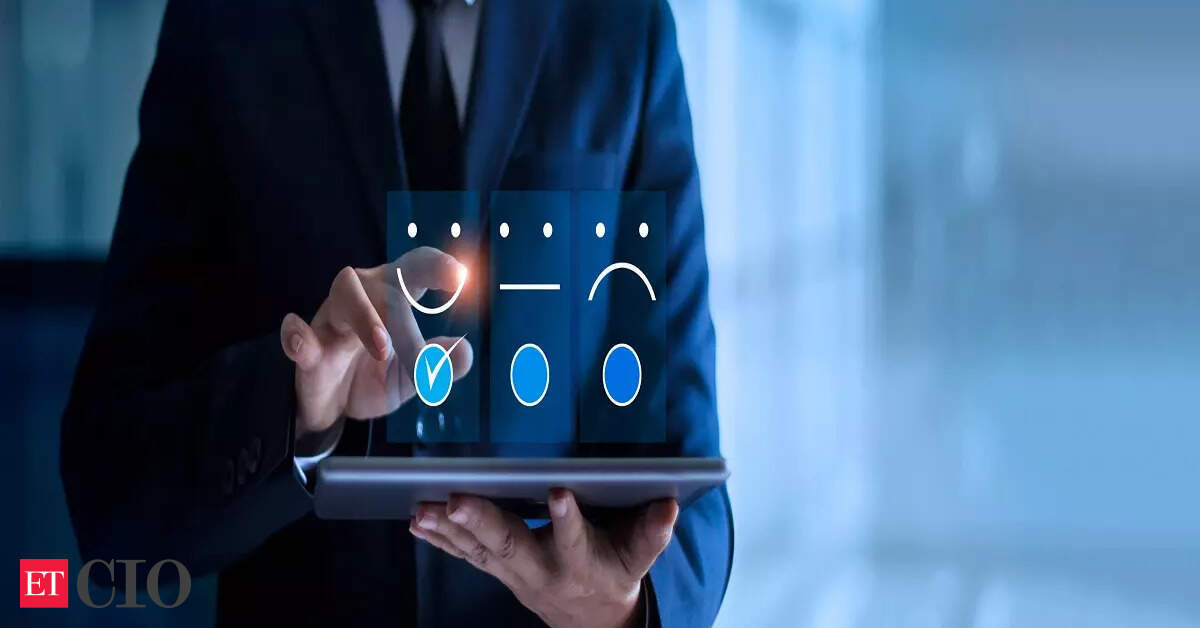 How AI-powered speech analytics is driving personalized customer services, CIO News, ET CIO
By Sreenivas Gudavalli
When it comes to customer service, long wait times and continuous call redirection can be inconvenient and not a pleasant experience for customers. Even the largest companies in the world with a large influx of customers are faced with slow customer service engagement, as well as delays in handling customer inquiries, leading to negative results, in particular a possible damage to the reputation of the brand.
Use technology to improve user experience
Over the years, there has been a constant evolution in customer experience (UX) and technology. That said, the integration of artificial intelligence (AI) and machine learning (ML)-based speech analytics into customer service operations is transforming the way companies interact with their customers.
Today, more and more companies are leveraging AI to automate and improve their customer relationship management (CRM) like never before. Using conversational AI, all channels are accessible to customers 24/7, enabling a better, personalized customer experience. AI has now improved the UX in virtually every area – from data collection to voice recognition and message response times – resulting in faster resolution of customer queries. As AI can quickly analyze big data, efficiently draw patterns and anticipate trends, a personalized experience can be offered to customers.
But what is personalized customer service?
Provided by a customer service agent, personalized customer service is the assistance tailored to each customer based on their specific wants and needs. Personalization has become so vital in today's era of the "autonomous customer" that companies can no longer afford to ignore it. Reaching customers in the most efficient way possible and providing the precise services they need is essential. The whole concept of personalization is based on exceeding the expectations of each customer.
Importance of personalization in customer service
Businesses today operate in a highly competitive environment. Therefore, the need to personalize customer service has grown in importance as customers have become more demanding and want to be treated well in addition to receiving personalized attention. Additionally, customers are now more engaged, with a broader knowledge base, and are reluctant to compromise on the standards they set. With so much knowledge and experience interacting with businesses, it is now more important than ever for customer-focused organizations to specialize the service they provide to customers to increase retention and brand loyalty.
Ways personalization improves customer service
1, More Meaningful Conversations / Real-Time Customer Support
When customers opt for customer service or a chat with the customer service representative, they want to get as much assistance as possible, which helps them solve their problem in less time with high accuracy. With personalization, it becomes a more efficient task on the side of the representative as it not only helps them to solve the issues raised by the customers but also satisfies them and creates value for the brand. With the advent of AI-powered voice technology, it has become easier for service representatives to identify consumer needs and respond to them as quickly as possible.
2, Increased Customer Loyalty
When customers feel that they have been given importance, their issues are heard, and they get solutions to their problem in a much easier and faster way, they become more dependent on customer service. Their loyalty to the brand increases and is more likely to use/purchase products and services from a company where their loyalty remains.
3, Effective consumer research
By using AI and ML tools, businesses create a more personalized experience for their customers, this not only helps them better serve their customers, but also helps them analyze to get a better idea of ​​their needs. This in turn allows them to refine their approach and the results are then used to frame future guidelines for customer service representatives.
The benefits of providing one-on-one customer service are substantial, as are the downsides of not recognizing this vital trend. many advantages at the table. With customers preferring less friction, greater convenience, and faster resolution, now is the time for organizations to invest in AI-powered voice platforms to stay ahead of the curve by giving them the satisfaction and experience that the customer is looking for.
The author is CTO, Provana