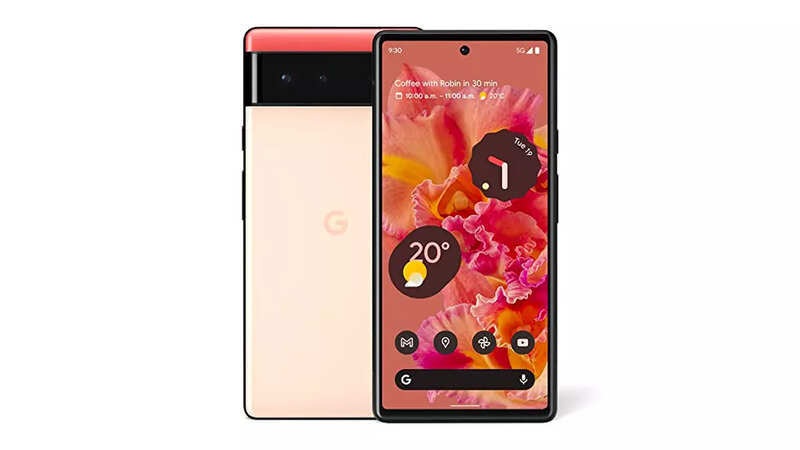 Google Pixel 6a versus Pixel 6?
Google never fails to impress its users, this time we are talking about Google pixel Phone(s. Unusually, you're finding a mid-range phone with a flagship-level processor. That's exactly what Google Pixel phones offer, especially the latest Pixel 6a, but is it better than Google Pixel 6?
The Google is the same Google Tensor processor you'll find in the much more expensive Pixel 6, and that's something to really celebrate. But, for just $450, a few concessions had to be made on the Pixel 6a to achieve such a bargain price.
Price and release date

Released in 2021, the standard Pixel 6 starts at $599 for the 128GB model. The Pixel 6A was released on July 28, 2022 and is priced with a $450 128GB storage option.
Display

Both phones look almost alike with the signature rear camera strip running from side to side. Nevertheless, the size is an element that distinguishes them. The Google Pixel 6 features a 6.4-inch AMOLED display with Full HD+ resolution, while the Pixel 6a has a smaller display i.e. a 6.1-inch FHD+ OLED panel. Google skipped a high refresh rate display, Pixel 6A features 60Hz. Pixel 6, on the other hand, can refresh up to 90Hz, which allows for a smoother scrolling experience. Both smartphones support HDR10 and HDR10+ content.
Design and colors

The Pixel 6a comes with a "3D thermoformed composite" back while the Pixel 6 has a gorilla glasses 6 return. Design-wise the two look very similar, both have a two-tone back with a striking black visor at the top that wraps around the width of the phone. There's a two-tone back with a major black camera visor. When it comes to colors, the Pixel 6A comes in 3 colors, namely Charcoal, Chalk, and Sage. While Pixel 6 also comes in 3 colors but is much more sophisticated i.e. A bit of coralSorta Seafoam and Stormy Black
Performance

Google launched its custom SoC called Tensor in its Pixel 6 series last year. Google Pixel 6 is powered by the same chip which is optimized for artificial intelligence and machine learning tasks including voice recognition. On the memory side, the 6a has 6 GB of RAM, while the Pixel 6 has 8 GB. The Pixel 6a has a finger-resistant coating, Gorilla Glass Victus on the front and Gorilla Glass 6 on the back, as well as a an aluminum frame.
Both smartphones are dust and water resistant, but differ when it comes to the IP rating. The Pixel 6a has an IP67 rating, while the Pixel 6 has a slightly higher IP68 rating.
Camera

Another difference that is a deciding factor is their cameras. The Pixel 6A is a downgrade of the Pixel 6 in terms of camera hardware. The Pixel 6 comes with the all-new 50MP Samsung GN1 sensor, while Pixel 6a has the same 12.2MP main sensor used in its predecessors i.e. Pixel 4 and Pixel 5 series. Nevertheless, Pixel 6a offers amazing camera performance thanks Google's exceptional image processing and the latest image signal processor. Both phones are efficient and can record 4K video at 60fps, but the Pixel 6 produces higher quality images.
FacebookTwitterLinkedIn
---