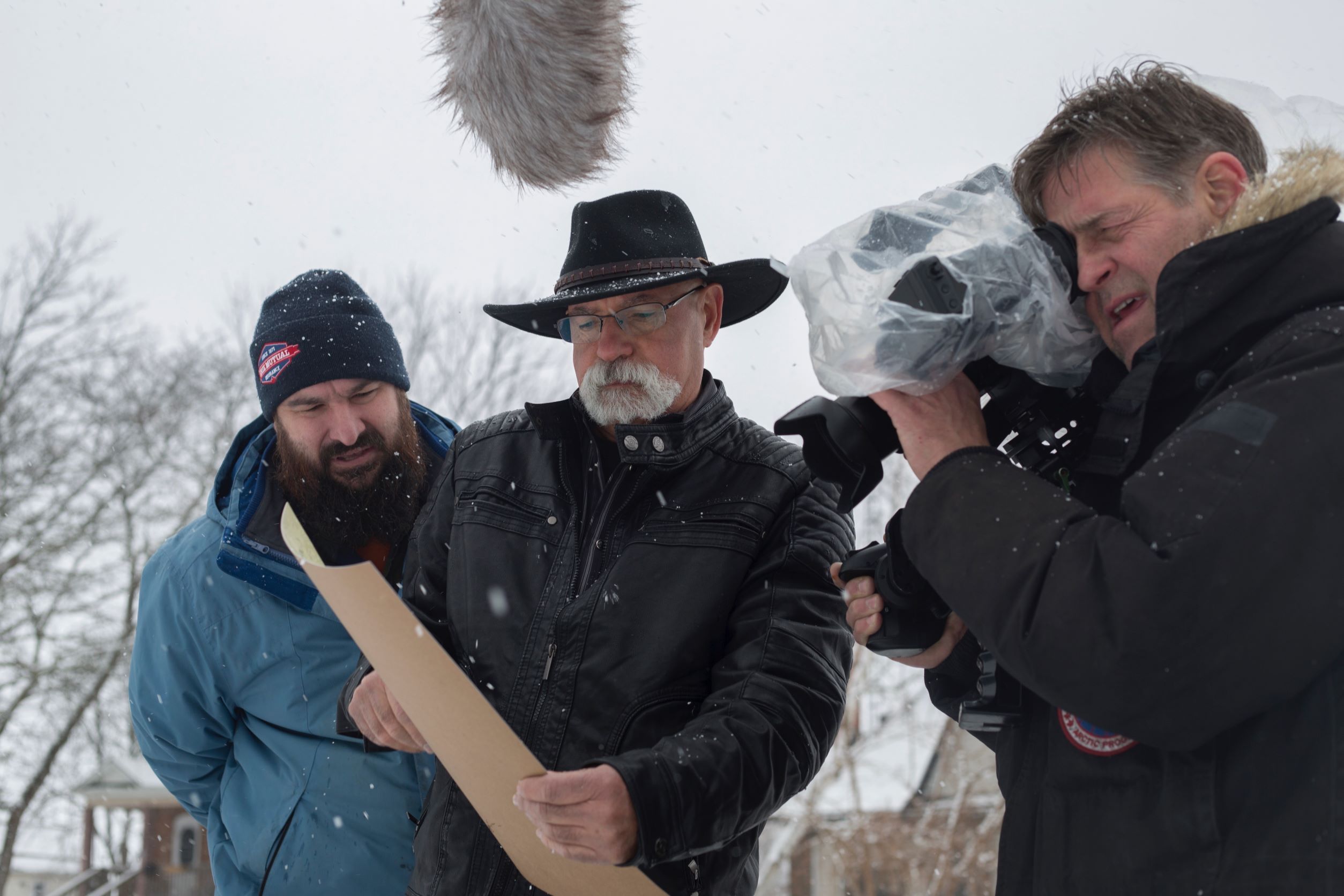 Filmmaker with Owen Sound roots wins provincial award
Content of the article
Documentary filmmaker Graeme Bachiu's six-part series about the graveyard of a nearly forgotten black community has won the Ontario Historical Society's President's Award.
Content of the article
Bachiu, who grew up in Owen Sound and made a 2007 documentary about the disappearance of the Queen's Hotel in the city, turned his attention to the history of black people seeking freedom near his home, now in the Niagara Peninsula. .
It is about the small community of Canfield and its importance to a group of runaway slaves in the mid-1800s. Few traces of their presence remain except in the abandoned Street family cemetery , hidden in the trees of an agricultural field.
The documentary, Canfield Roots, reveals the stories of some of those buried in the cemetery, told by descendants, and follows efforts to get the municipality to take over and maintain the cemetery that has been abandoned since the 1940s.
The President's Award recognizes outstanding contributions to the preservation or promotion of Ontario's history and is one of six awards given by the OHS for outstanding achievement.
Content of the article
"It's a prestigious award" recognizing teamwork over three years, Bachiu said in an interview. "It means a lot." Four organizations have nominated the series for awards.
Bachiu noted that another Ontario Historical Society award went this year to the Owen Sound group that helped document and recognize those buried in unmarked graves in Greenwood Cemetery's Potter Field.
"I'm just overall happy to see more attention to cemeteries, their fate, the people, the stories. . . and to do the work to right the wrong to erase them from history.
Bachiu is the director and producer of the Canfield Roots series, which ended in 2021. He runs Windecker Road Films in Cayuga.
The series aired on a number of PBS stations across the United States this year and will premiere February on YES TV in Ontario and Alberta on February 5. It is also available on streaming services.
Content of the article
PBS' exposure was flattering, especially because its series was heavily promoted during Black History Month, along with Henry Louis Gates Jr.'s Finding Your Roots series and Ken Burns' documentary Muhammad Ali.
"There's a promo with 'Watch our Black History Month lineup – Henry Louis Gates, Ken Burns and Graeme Bachiu.' That's pretty amazing!" said Bachu.
Bachiu never stops telling stories of abandoned cemeteries. He is trying to organize another project, to look at other abandoned gravesites in Ontario – he said there were more than 1,500 – including a couple in Gray County who could be included, said he said.