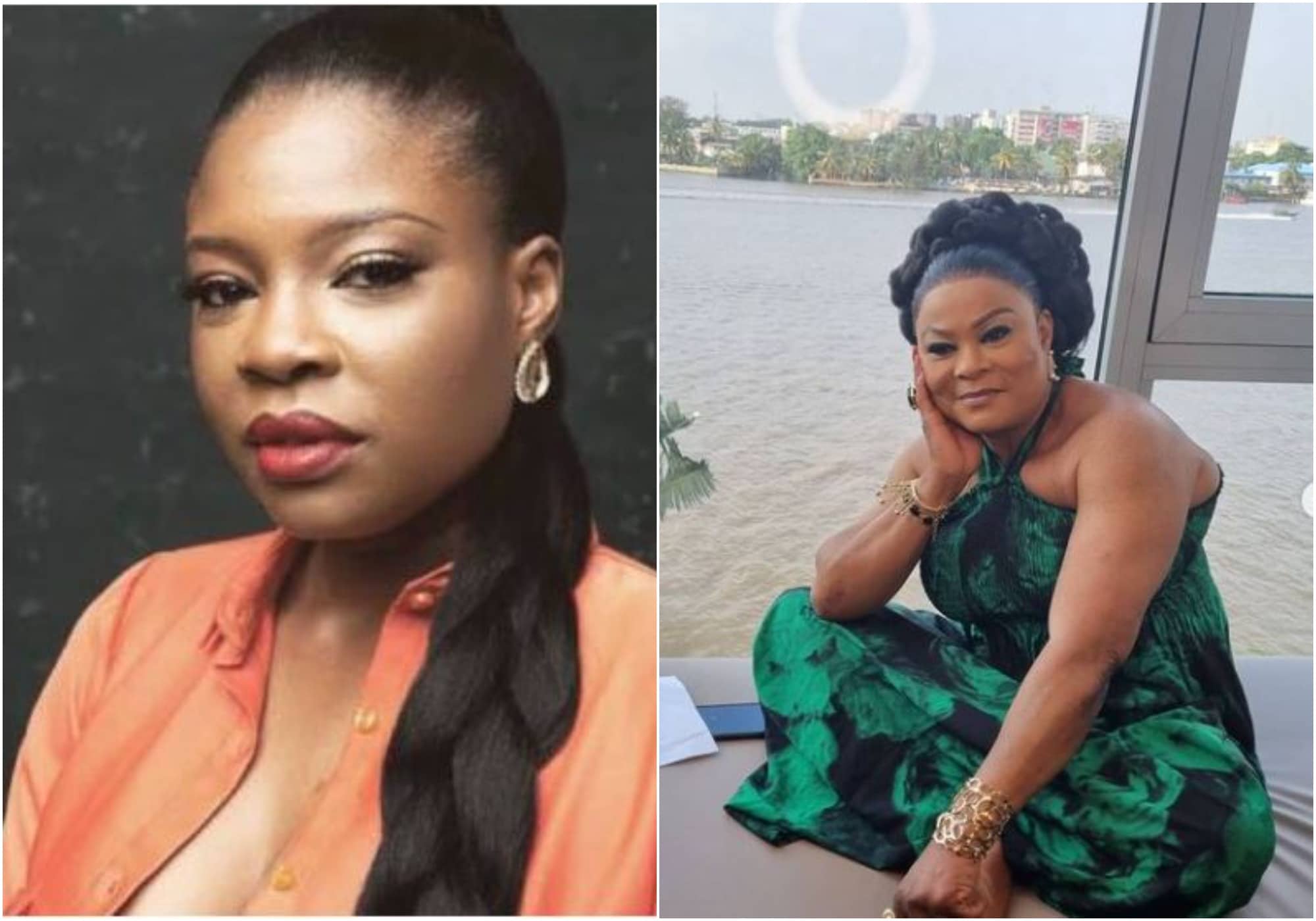 "Even though it sounds like a broken record, Kemi Adetiba got me out"
Veteran Nollywood actress, Sola Sobowale has felt that Nigerian filmmaker, Kemi Adetiba plays a very important role in her growth in the film industry.
Naija News recalls that in 2018, Kemi's "King of Boys" propelled Sola to stardom due to her role as an alpha female and the strong personality she exuded in the film.
Talking about her starring role in the film, the actress in an interview with media personality Chude Jideonwo said that Kemi Adetiba brought her out.
Sola said there was something spectacular about Kemi and that she knew her more than she knew herself.
According to the actress, although it may sound like a broken record, she will always repeat that Kemi got her out.
She says: "There is something about Kemi Adetiba. Kemi Adetiba will tell you who Sola Sobowale is. I don't even know myself. Kemi knows me more than I know myself.
"Kemi Adetiba got me out. I'll say it anywhere. I don't mind if it sounds like a broken record. I'm gonna echo it. I'm gonna sing it. I'm gonna shout it. She took me out.
The veteran actress added that she has never watched herself in films but has to watch King of Boys.
She says: "I don't watch myself but I had to watch myself during King of Boys"
I left Nigeria to start cleaning floors in the UK
Sobowale recently revealed what made him leave comfort and fame in Nigeria to start doing odd jobs at some point in his life in the UK.
The actress said the need to be there for her children who were studying in the UK at that time made her give up the fame, money and comfort of Nigeria to give them motherly care.
Speaking on an episode of #WithChude, Sobowale revealed that in the early 2000s when she decided to leave the country, she was already earning up to 5 million naira within months of performing.
But the need to be there for her children forced her to sacrifice the luxurious lifestyle and take up menial jobs such as cleaning, cooking and mopping office floors to make ends meet in the UK where she earned 7.5 pounds per hour.