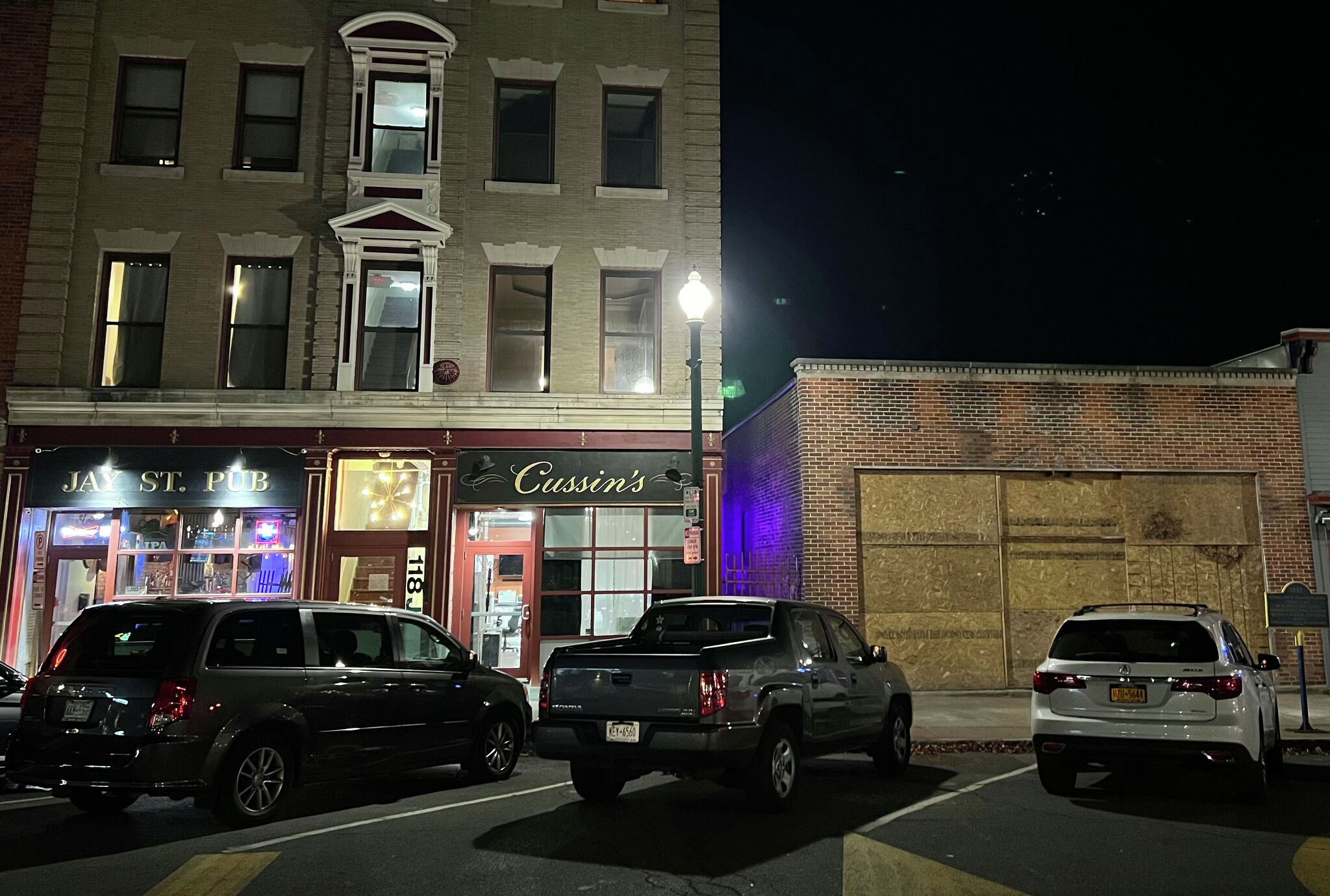 Electric Grinch Name Returns to Schenectady Bar/Venue
SCHENECTADY – For about a decade over 40 years ago, Electric Grinch was a popular spot for lunch, dinner and live music on Erie Boulevard, in a now-demolished building roughly across from the place where Wolff's Biergarten is located today.
The Electric Grinch name is revived a few blocks away by the owner of the Jay St. Pub near City Hall, who is renovating the long-vacant adjoining building at 116 Jay to become the next version of the Electric Grinch, again as a bar. with live music. A March opening is planned, hopefully in time for St. Patrick's Day, according to owner Mitchell Ramsey. He partners in the venue with its owner Jay St. Pub, who also owns the one-story building where the new Electric Grinch will be located.