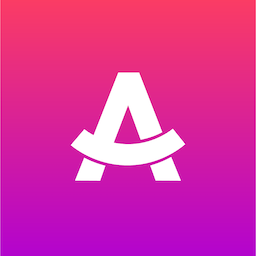 Earn money with AI tests! Bobidi launches weekly challenges for its users
LOS GATOS, Calif./ACCESSWIRE/November 23, 2022/ Bobidi, an AI testing platform, is delighted to announce that it launches new challenges for its users every week. Everyone wants to learn how to earn a few extra bucks in their spare time, especially these days, and AI testing is making it easier than ever. The need to test AIs is increasing dramatically and Bobidi leading the way.
With new challenges launched every week, there is no shortage of opportunities for users to earn money with Bobidi. "We are working with our community to solve an important problem," says Jeong-Suh Choi, CEO and co-founder of Bobidi. "Our community is having fun as we improve models quickly."
Deceptive AI helps it learn and improve, providing invaluable data to companies that rely on AI for their products, services, websites, and more. Similar to taking a survey, you can take part simply by living your life and recording your voice while doing so.
"We took the AI ​​and added a community aspect, which is usually not a high priority for most AI companies," Choi explained.
Take a look at some of the recently released challenges…
Past and current challenges
Voice Recognition Model: Ask your friends fun questions and win up to $165! Your task is to quiz your friends and record the answers using smartphones to get rewards.
Voice Recognition Model: Record newly coined words or newly released TV shows, movies that AI doesn't recognize.
NLP (Chatbot) model: Chat with the AI ​​and report when it swears.
Computer vision model: Agent S, find today's treasure! Your task is to read the clue and take a picture of the object using your smartphone. You get the reward if you succeed. (For example, hint: "It's time you need" –> When you take a picture of a clock, the AI ​​detects it and marks the clock so you know you've earned the reward.)
Computer Vision Model: Create various facial expressions and get rewards.
Steps to start
1. Download the Bobidi application in the App store Where play store
2. Sign up via Facebook, Google or Apple
3. Get Snap!
Overview of future challenges
Voice Recognition Model: Speak your holiday home recipes.
Voice Recognition Model: Talk about the biggest deal you're looking for this holiday season.
Voice Recognition Model: Record your daily concerns (and Bobidi will respond to you).
Voice Recognition Model: Speak your holiday wish list and see if the AI ​​can guess it correctly.
NLP Model (Chatbot) Make the AI ​​laugh and get rewards.
About Bobidi
Bobidi is an AI model testing platform that allows AI companies to safely evaluate models before deploying them. To test models and identify biases, they use their global network of individuals, which increases the efficiency of the process 10 times. To find out more, visit www.bobidi.com and to be part of the Bobidi team, download the application from the App store Where play store.
Testimonials
"It pays very well, I just received my payments this morning. It's fun and easy work and I love training the AI! -Sara K.
"I was able to pay my daughter's school fees today after yesterday's payment… It helped me a lot and I can't imagine our life without it, thank you!" – Anonymous
"It's an amazing app; you will enjoy taking pictures and you can also earn at the same time." -Cathy C.
"I am currently working away from my family and my wife is pregnant. I intend to exhaust all the energy I can just to save." – Anonymous
Contact information:
Name: Jeongsuh Choi
Company: Bobidi
Address: Los Gatos, California
E-mail: [email protected]
Website: www.bobidi.com
Send an email
THE SOURCE: Bobidi