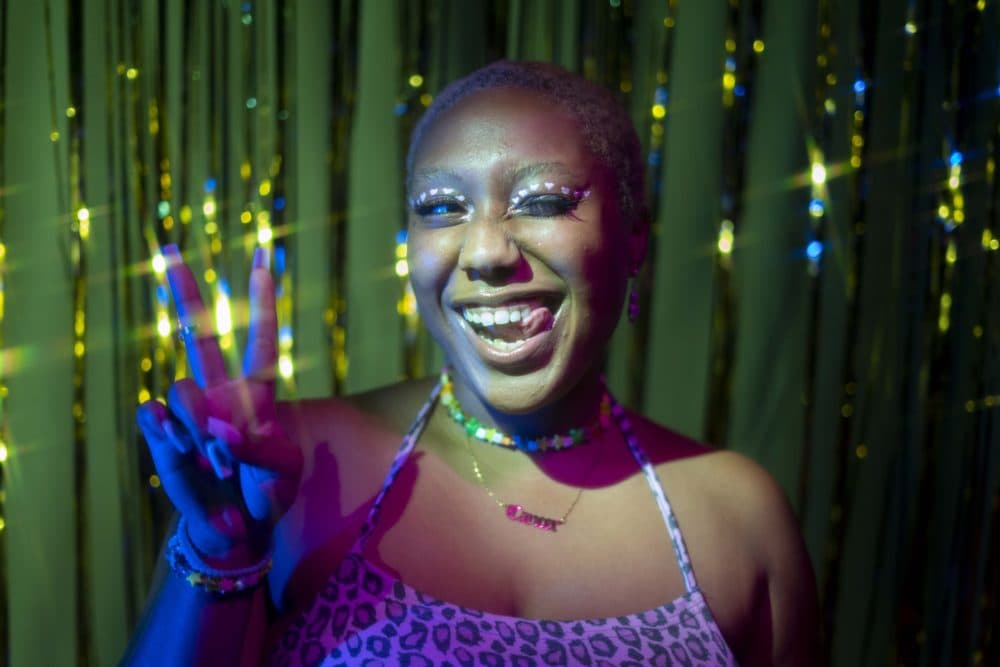 Dorchester musician Eph See channels teenage angst into dynamic pop
Eph See stood in a recording studio at Northeastern University, practicing a stint on electric guitar, undeterred by inch-long powder pink acrylic nails. The 22-year-old singer and songwriter was working on a song idea inspired by early 2000s pop punk. Eph had already laid down the lead track, a throaty ascending chord progression of distortion. Now they just had to run a little lick – more of a flourish, really – that punctuated that triumphant final chord. On the other side of the glass, Eph's friend, Cheryl Tugade, was waiting for the musician's signal. Then she pressed "record".
Back in the engineering cabin, Eph sat at the console and listened. "Oh, that's crazy," they said with a laugh. Yet they had noticed a small imperfection – the first note of the lick landed a fraction of a second late. "I'm just going to push this on it," Eph said, highlighting the offending section with the cursor. After a series of tiny tweaks, the track was deemed satisfactory. Then, a stroke of inspiration: "I think I'm going to harmonize it with the guitar. Eph hurried back to the recording booth and, in two takes, laid down another track; now the twin guitars rose in parallel thirds. Tugade smiled appreciatively. "I can hear punk."
So far, the song had only one lyric: "There are about 80,000 causes to worry about, but nothing is being done" – a line inspired by "doomscrolling on Twitter", according to the words of Eph. It was tuned to an earworm of melody that rose and fell in jagged leaps like the graph of a heart monitor, rising urgently (and high) before flattening out with an air of resignation. Eph sang it clearly, with a slight tremolo on the word "care". After listening to the first take, they decided to dub the vocals. ("Because doubles are punk. You can quote me on that.") That, too, was accomplished in one take. Now two Ephs sang in unison, a disaffected choir of two.
The session had passed 40 minutes, and there were no more songs to record, but it seemed possible that Eph could go on like this for hours, tinkering endlessly with the same 25-second snippet of music. If it was work, it felt a lot like play.

Perhaps that's the secret to Eph See's paradoxically dynamic music, which surrounds wistful feelings with bubblegum melodies and luminous production – a playful environment in which to explore the fallout from teenage angst. Their 2021 debut EP, "g*rlhood," captures teen romance from the perspective of someone (slightly) older and (reluctantly) wiser. "I remember when there was a time when I/Could paint a fantasy behind the lids of my eyes," Eph sings on "princess of daydreaming," a frothy bop about losing the ability to dream. "I remember, but it's out of sight, out of mind."
Eph See, whose first name is Felisha Cabral ("Eph See" is a phonetic spelling of their initials, "FC"), grew up in Dorchester to Cape Verdean parents. The fundamental music of Eph's childhood came from an older sister and a young aunt. "[They] would burn CDs of emo or pop punk or whatever pop diva they were listening to," said Eph – JoJo, Britney Spears, My Chemical Romance, the Spice Girls. Eph can still sing from memory the first song they ever wrote, at the age of 10, which carries the unmistakable influence of early R&B – as well as an unearthly understanding of the structure of pop music.
Eph learned to sing in the school choir and high school drama club, landing coveted roles, like Mimi in "Rent" and lead player in "Pippin." The "Pippin" part was a dream role, but "the costume was, like — I was in borderline lingerie," Eph said. As teenagers, they stood out from their peers, for a myriad of reasons: they had mature voices, developed bodies, and were one of the few black students at their elite private high school. "I also wanted to be the ingenue so badly," Eph said. "But because I had a powerful voice and, you know, I sounded like that… I think, consciously or unconsciously, people see me as the mother and the old woman, more than the young girl."
It wasn't until later that the singer felt they had been typecast. This realization provided the seeds for "the pill," the first song on "g*rlhood" and its most gripping. "I was a theater kid but I was just playing strippers and drama queens / And I never talked about how it hurt but now I'm clear," Eph sings in the verse of openness, summarizing a layered experience with an invigorating economy.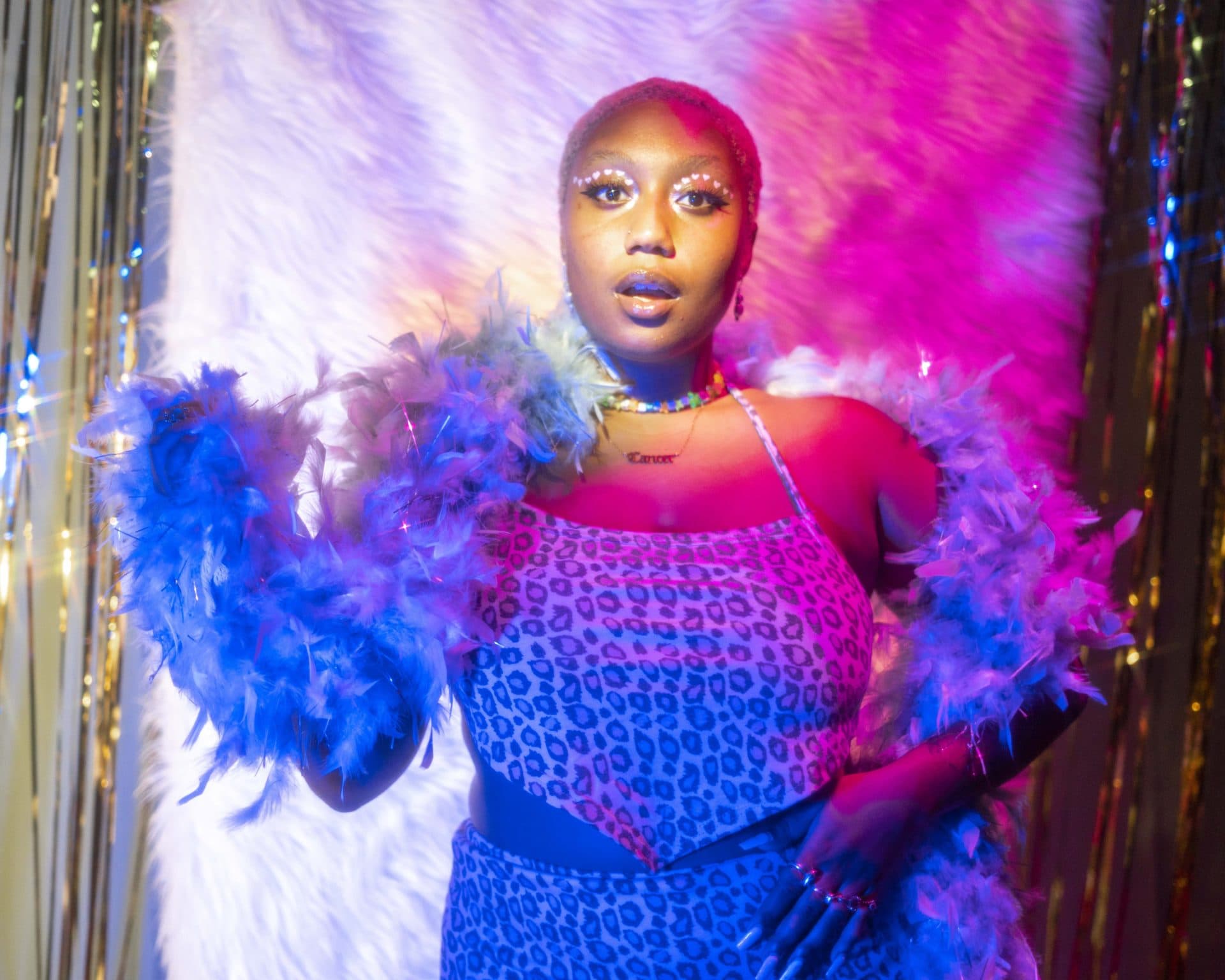 Other songs on "g*rlhood" are about largely relatable teenage experiences. On "did I?", Eph questions whether a teenage crush was even a crush at all — or just a manifestation of a desire to be loved, singing, "Did I, did I really wanted it? / Or did I feel like I had to? / Why did I really want it?" But "did I?" vibrates with a more complex and difficult desire. "Going to a predominantly white school, it was kind of taboo to have crushes on or express interest in or hang out with black kids," Eph said. "I thought about how much I wanted a boyfriend when I was, like, 13, just to kind of have this confirmation that, yes, I might be wanted."
The melody of "Did I?" happened by chance. "I started writing the song after I heard a bird come out" – Eph pursed his lips and whistled a singsong two-note phrase. It became the template for the song's sing-song chorus, made soft and ethereal by echoing backing vocals and, if you listen carefully, the sound of chimes.
These chimes are courtesy of producer Lucas Sim, or LEXIM as he is known professionally. "I would say 'natural', honestly, [is] the best way to describe [Eph's] musicality," Sim said. "They know what they hear in their head and they don't compromise their own style."
Sim, who is a student at NYU, met Eph at the start of the pandemic through the college social networking app Quadio. The two were randomly paired up at a Zoom songwriting club and immediately clicked. Soon they were setting up their own Zoom songwriting sessions, and the outlines of "g*rlhood" began to take shape.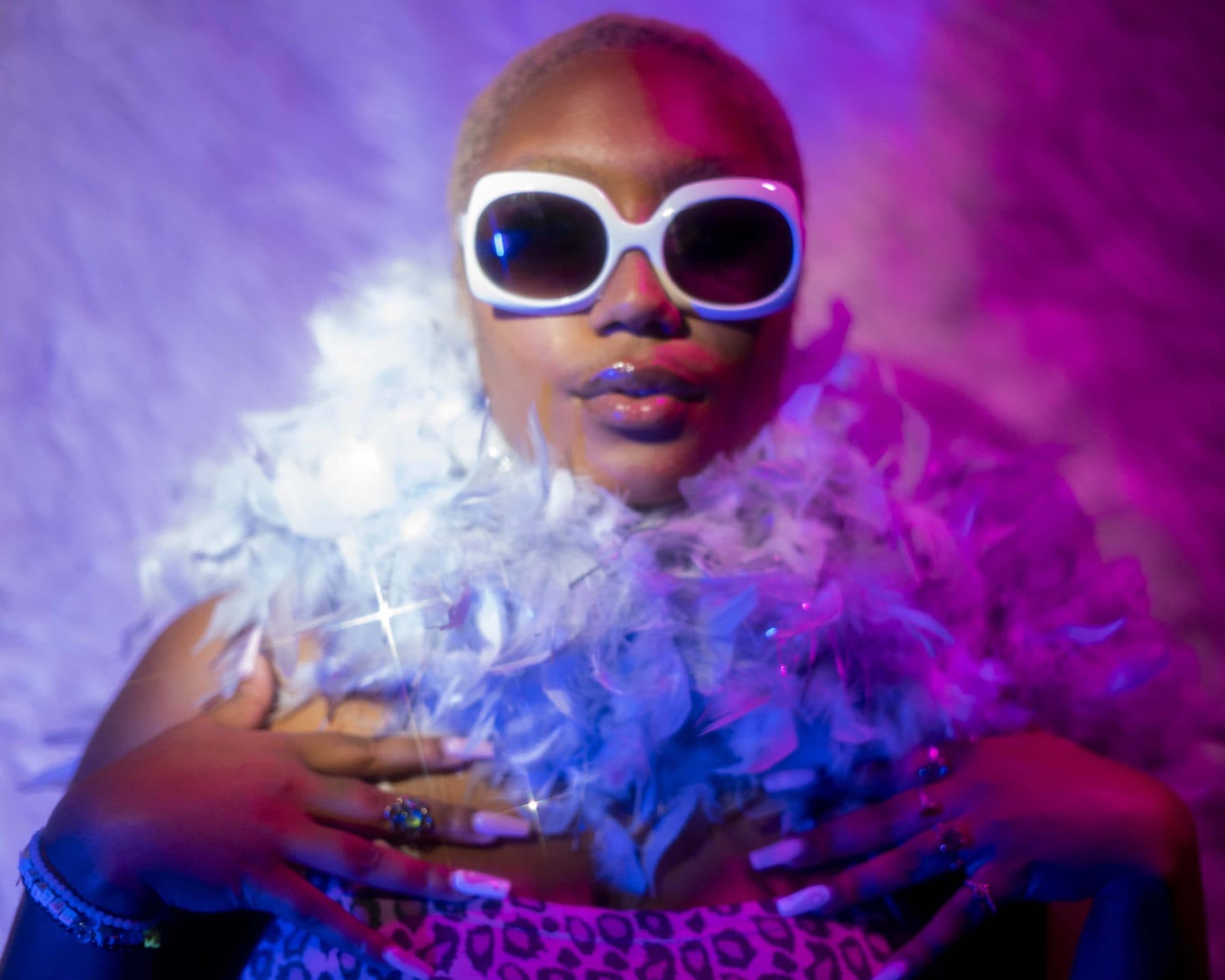 At that time, Eph had only released a few self-produced songs. Sim viewed her role primarily as a supporting role, "just sort of going from a demo to a finished song". His production on "g*rlhod" is light and unassuming, adding texture and polish to Eph's hyper-melodic daydreams.
While "g*rlhood" is a reckoning with adolescence, the asterisk in the title nods to a more recent transformation — Eph's adoption of they/them pronouns and a non-binary identity, in September 2021. "It was a full moon eclipse in Sagittarius," they recall, laughing. "I was just sitting in front of the mirror and looking at myself. And I introduced myself. And I just said, 'Hi. I am Eph See, and my pronouns are she/they. And I was just telling myself that, and it was getting more and more comfortable. And I felt all that pressure of being a 'girl' just kind of melt away.
As the teenage pressure to play evaporates, Eph stands on the precipice of a new landscape. They only have one semester left to complete at Northeastern, where they're majoring in music industry and communications with a minor in music recording. They thought about the city they could move to after graduation – New York? Nashville? – and work on new music. "The singles I'm sitting on are a lot more fun," they said. Although, to be honest, the subjects are typically underwhelming – one demo Eph shared with me is about getting up at the mall, perhaps the most tragic scenario imaginable for a teenager. Yet the singer looks cheerful, his voice backed by cascading backing vocals.
"I feel like I've lost a lot of layers and a lot of the masks that I was wearing," Eph said. "Now I let myself be really curious and explorer again, and I'm less scared."