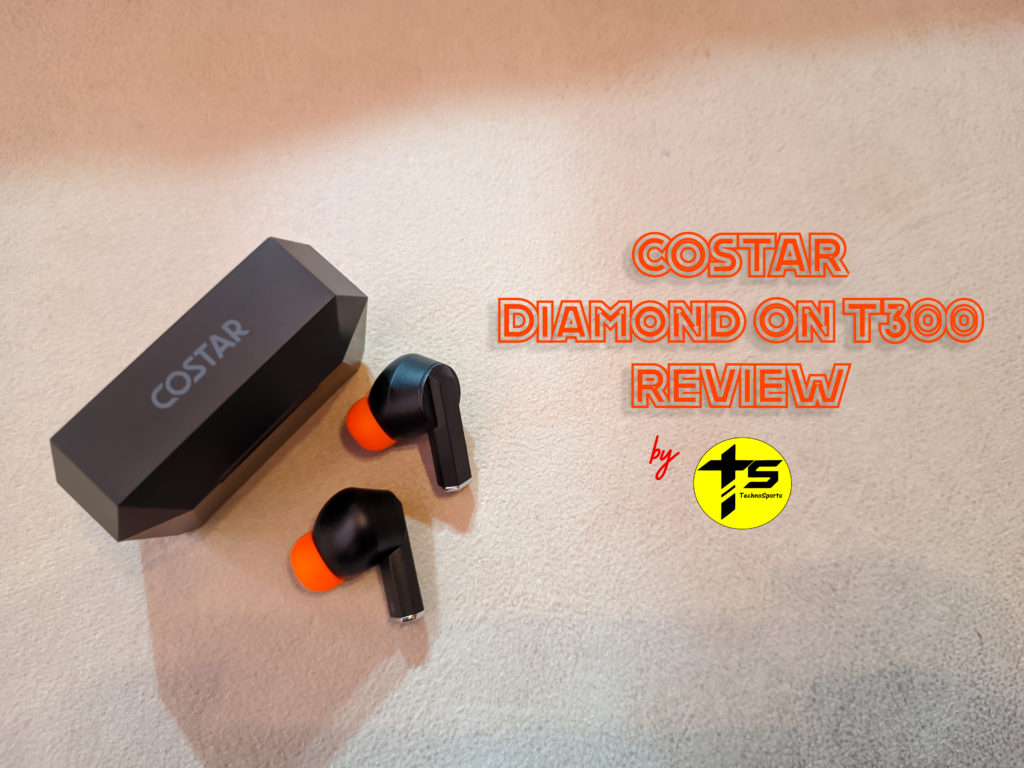 COSTAR Diamond On T300 Buds Review: Here's What The New Player Has To Offer Within Budget
In the Indian audio market, there are several big players with all types of targeted audiences. Giants like Sony, Bose are targeting consumers in the premium segment, while Mivi, boAt, Noise are committed to meeting consumer demand in the budget segment. To make this competition even more difficult, COSTART enters the scene.
COSTAR recently launched its first product, the COSTAR Diamond On T300. It is a true wireless earphone with ANC, transparency mode, game mode, etc. The full package costs just Rs 1,699 and is available through Amazon India and the official COSTAR website. There are three color options: Dynamic Black, Smart Gray and Elite White.
I received the Dynamic Black color variant and in this review I share my experience with the COSTAR Diamond On T300 over the past 5 days.
Features:
The design team masterfully used a linear, geometric and symmetrical design to reveal a futuristic touch. Costar Diamond Buds have gone through over 300 iterations. Diamond buds are finally finished with a pearlescent firing process that features 20 perfect facets
Active Noise Cancellation technology lets you enjoy audio with minimal distractions
With the active noise canceling technology, you can still hear the crystal clear voice clearly in the noisy environment. Voice assistant compatible with Google/Siri Assistant
Enhanced immersive audio experience with PEK composite diaphragm technology 10mm dynamic bass boost drivers
IPX4 water and sweat resistant: enjoy your workout without worrying about sweating
Transparency mode | ANC Mode| 70ms Ultra Low Latency Gaming Mode | Normal Mode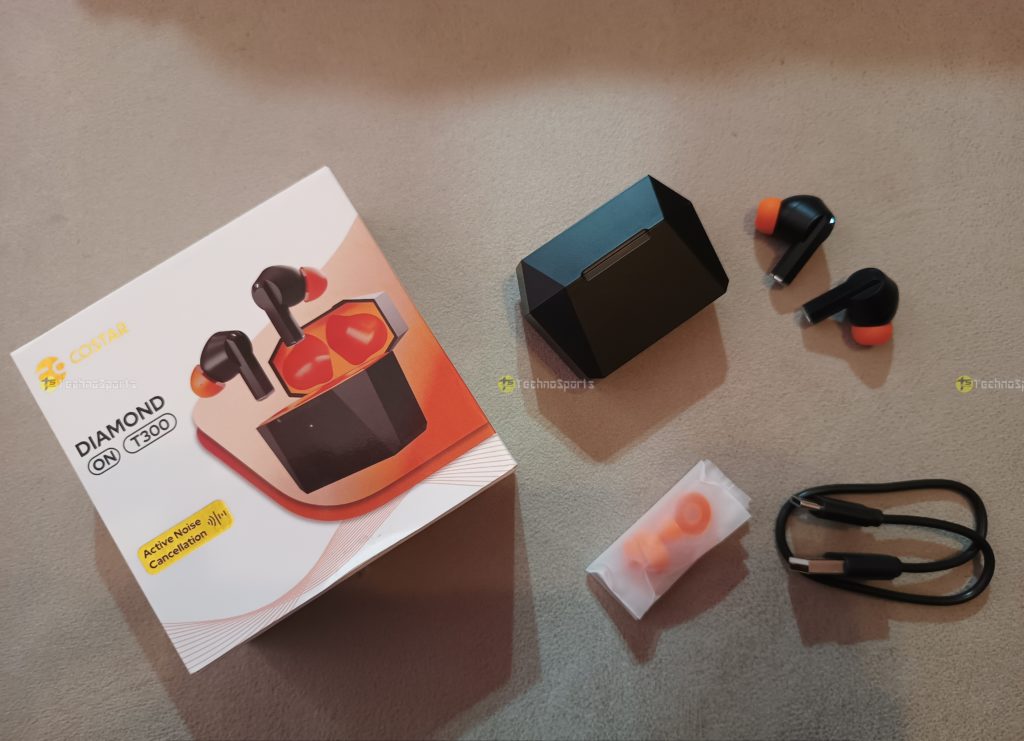 In the box:
Diamond on buds T300
load case
Type-C cable
Extra ear tips
Stationery store
Design and construction:
The design and construction are the first things that attract consumers. And then comes the feeling in hand. The COSTAR Diamond On T300 comes with an almost diamond-shaped charging case carrying a pair of (obviously) small and light headphones. Good quality plastic is used for this. For the Dynamic Black variant, the orange interior is very eye-catching. The exterior of the charging case and the buds have a matte finish, however, they do attract minor fingerprints. The COSTAR branding is placed on the lid, the Type-C charging port is there at the bottom, and on the front there is an LED indicator for charging.
COSTAR designed the buds with almost the same theme as the charging case. As I mentioned before, the buds are small in size and light as well. Each bud has an LED indicator and touch-sensitive multi-function buttons. These earbuds are IPX4 certified, which indicates sweat and splash protection.
On the other hand, the whole unit feels strong and durable, yet lightweight. It weighs about 110 grams only.
Audio:
In this section, COSTAR has put many features that any customer can request in a TWS. It contains 10mm audio drivers inside, which are responsible for the output. Along with that, there is ANC, Transparency mode and Game mode. Let's discuss them one by one.
The first is the sound output. It is well-tuned in all respects compared to most other wireless headphones available under Rs.2,000. The bass is well managed, in addition to other audio components. The stereo experience I had while watching any movie was awesome. I also tried tracks, OTT content and audio stories. My verdict for audio is the same either way. This is one of the best debut audio projects I can say on the pocket market. If you've used high-end headphones before, the sound might sound a bit muted. I completely agree with that and can assure you that it's barely noticeable.
Now is the time for Active noise cancellation. You can find a few brands offering ANC below Rs 2000, but you can hardly trust them. As usual, my expectations were the same in this case as well. But COSTAR proves me wrong. On paper, they used the Comf-ANC algorithm. It claims 91% less noise with it. Although I can't measure this, the buds definitely reduce your surrounding noise by 60-70%, which is truly admirable.
Transparency mode is the feature you won't get at this price, not even on paper. After activating it, the microphones come into action. It captures surrounding sounds and delivers them with continuous multimedia sound. It worked without a problem for me. Come Game mode which brings the latency down to 70ms. According to my observation, there is a noticeable audio lag when activating this mode. This change actually improved audio quality for me and reduced latency.
Combining all of these audio-related features, the experience is exceptionally good for me and capable enough to challenge other major audio brands.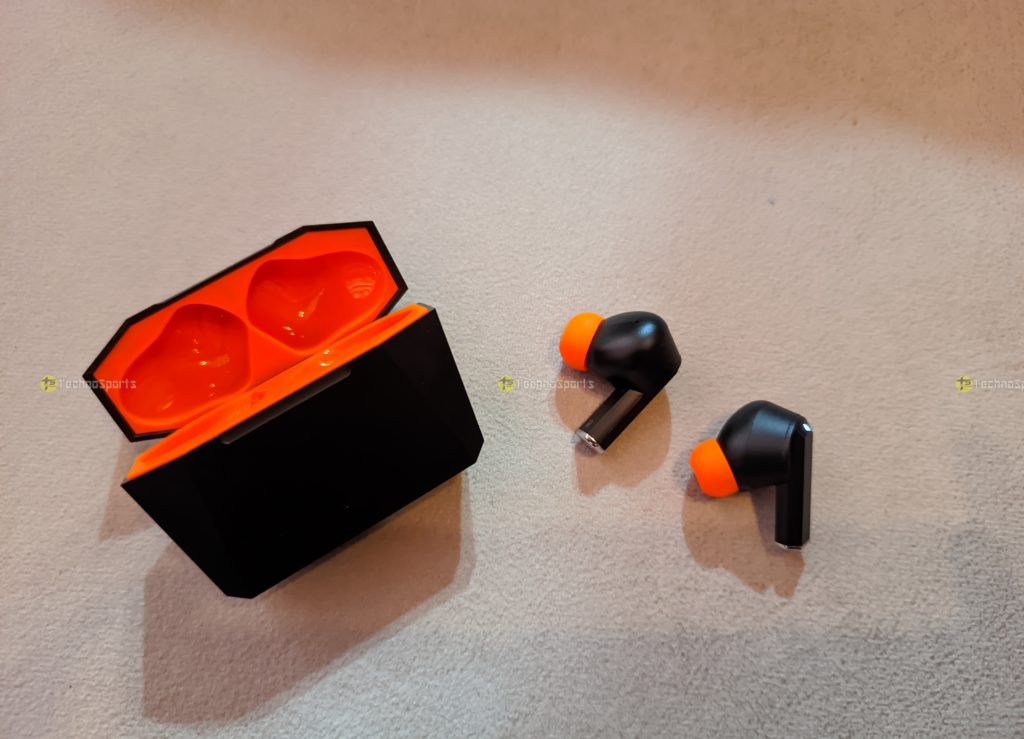 Microphone and call:
Apart from the audio quality, the microphone and the call experience are also important. In addition, the microphones are directly involved in all the functionality of the available modes. It works fine during calls; catch and transfer my words correctly to the opposite person. All calls went through without any interruptions and no one asked for loss of voice.
Connectivity:
Bluetooth 5.0 is there on board for connectivity with support for SBC and AAC audio codecs. For the first time, you need to pair it with your main device, which takes about 6 seconds in total. It was reduced to around 3 seconds from the second time. Simply open the lid to activate Bluetooth and start the pairing process.
There are no major latency issues, even in normal mode. The connection also stays strong most of the time. It disconnected three times at the start of testing, but reconnected within seconds. However, in the last two days, this problem has not repeated.
Comfort & Use:
The buds are small and light, which I mentioned before. The design allows these buds to sit perfectly in the ear and I never have to adjust them twice when using. Silicone ear tips provide extra grip. The stick is small. Thus, there is very little chance that you will miss a press of the multifunction button.
COSTAR manages to include all controls with the MFBs, including track and call management, voice assistant, mode changes and even power off. However, it lacks the volume control. I understand that it is difficult to add everything together when there are three different access modes. I think the integration of mobile app support can solve this problem where users will be able to enable/disable features as per their requirement. In Diamond On T300 Buds, voice assistant can be used as an alternative to volume adjustment.
This TWS is fully qualified in the Comfort and Use section. It maintains overall comfort and beautifully integrates most two-button controls.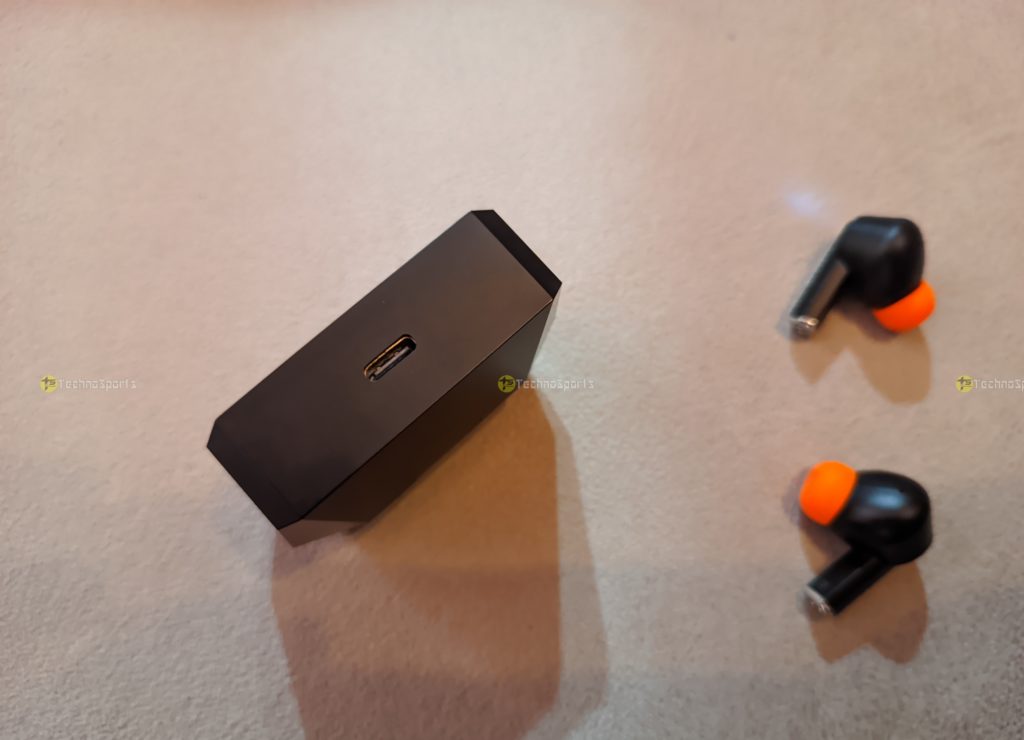 Battery life:
The COSTAR Diamond On T300 buds come with a promise of 16 hours of full battery life. The buds drain 50% of battery life in two hours with ANC and Game Mode enabled at 50% volume. With the same configuration, I had about 6 hours of battery life in total. I'm sure in normal mode and ANC off on battery it will increase by at least an hour. That's enough for a full day's use.
Fortunately, the company used the Type-C port and not the MicroUSB port. It does not have fast charging technology. Thus, fast charging will not occur. The case with the buds takes about 2 hours to fully charge. The LED indicator in the case shows red breathing while charging and stops flashing when 100% hit.
Verdict:
It is very difficult to meet all the demands of the end consumers with the first product and COSTAR almost succeeded with the Diamond On T300 in my opinion. ANC is no gimmick here, transparency mode works too. It delivers the basics, including pleasing audio quality in media, calls, battery life, and management, in a very stylish way and at aggressive prices. COSTAR didn't even compromise on style and design. There are three color options: Dynamic Black, Smart Gray and Elite White. For the global package, one only needs to spend Rs 1,699. It is available through Amazon India.
Purchase link: https://amzn.to/3zGnVeG