Cosmic Byte Equinox Neutrino Gaming Headset Review: Bang for the buck!
Indian brand Cosmic Byte recently launched two new gaming headsets in the market with Dolby Atmos support – Equinox Kronos Wireless and Equinox Neutrino. Both are high fidelity gaming headsets at a budget to give you the best gaming experience without hurting too much.
Here we have the wired variant, namely the Cosmic Byte Equinox Neutrino gaming headset, which comes with flagship specs like 7.1 surround sound and Dolby Atmos, along with environmental noise cancellation. Yet, having so many features, the headset will only cost you ₹4,499 and is available through Amazon India.
Well, are the features and specs too good to be true? I've been using it for over a week now as my main headset for work, music and of course gaming, so here's a full review and guide on whether you should buy this Cosmic Byte Equinox Neutrino headset or not:
Cosmic Byte Equinox Neutrino Gaming Headset Tech Specs
Experience immersive sound with Dolby Atmos
Tri-Input – Connect the headphones using the USB-A, USB-C and 3.5mm Aux cables included in the package to a wide range of devices
The 50mm high-fidelity dynamic driver lets you experience sound the way it was meant to be. Precise placement, good bass, and crisp clarity for an incredible immersive experience
Detachable ENC omnidirectional microphone for excellent recording and streaming quality. Don't waste time reducing the background noise in your room, just activate the ENC function and start playing!!
Compatible with PC, PS4, PS5, Mobiles, Tablets and Xbox. Dolby Atmos with only works on Windows PC. 7.1 surround will work with other devices using USB.
Besides improving the audio experience, Cosmic Byte Equinox Neutrinos comes with on-off buttons to control the LEDs and make the play den light up! It comes with USB, USB C and 3.5mm cables for better connectivity and multiple options.
It also provides 1.8 meter long and strong braided cables for longevity and convenience. The detachable microphone provides dual use for both types of gaming, users can plug it in and take it out whenever they want. The Equinox Neutrino headset features a unidirectional environmental noise canceling microphone.
In the box
1 Cosmic Byte Equinox Neutrino gaming headset, detachable mic, warranty card, cables, manual
Design and construction
When you first look at the headset, you will feel a gaming vibe, however, it is a plastic construction but does not feel cheap as the band is sturdy and has been filled with lots of cushions. I didn't notice much flex and it's very light, weighing only 260 grams, making it one of the best to use for long hours.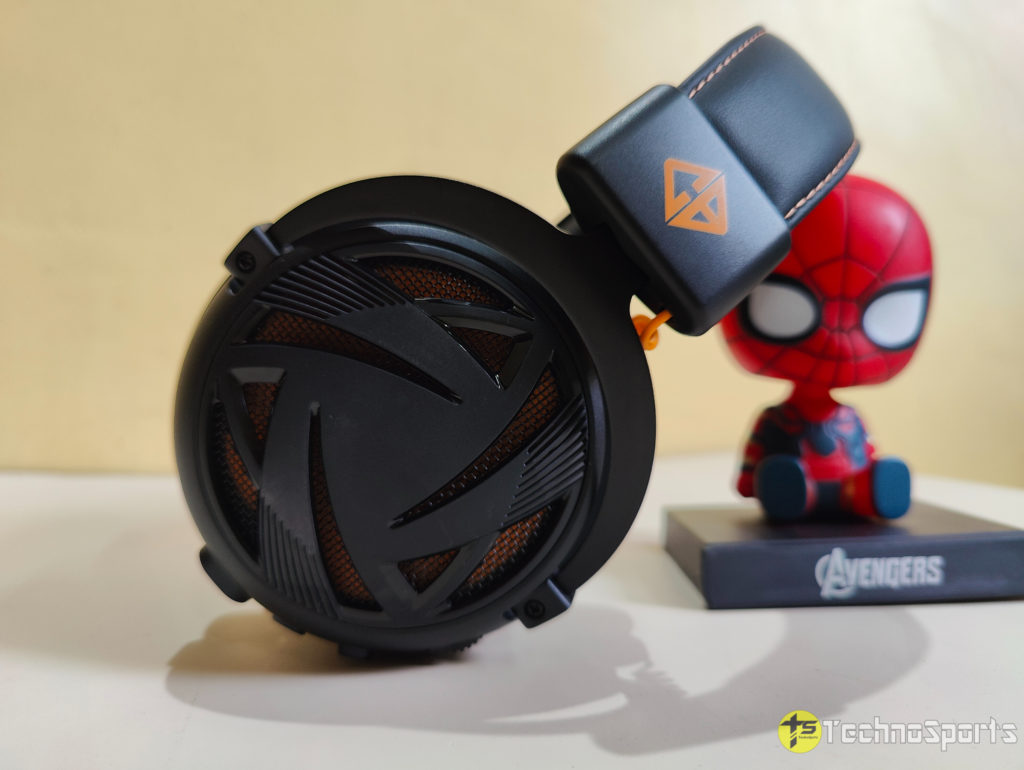 Adjusting the earbuds according to your size is not a problem at all and the switches as well as a volume wheel which is sometimes very practical. Whether it's having a dedicated switch to mute your voice or having lots of cables to connect to various devices, Cosmic Byte won't give up even though it offers this gaming headset at an affordable price.
The branding on the headband which is wrapped around the foam on the back and lots of padding inside makes it just look great and of course it's a joy to use while gaming or listening to some laid back music . In terms of build quality, I'm surprised at the price, Cosmic Byte really does offer a premium vibe that even brands like Logitech or HyperX don't provide for the price.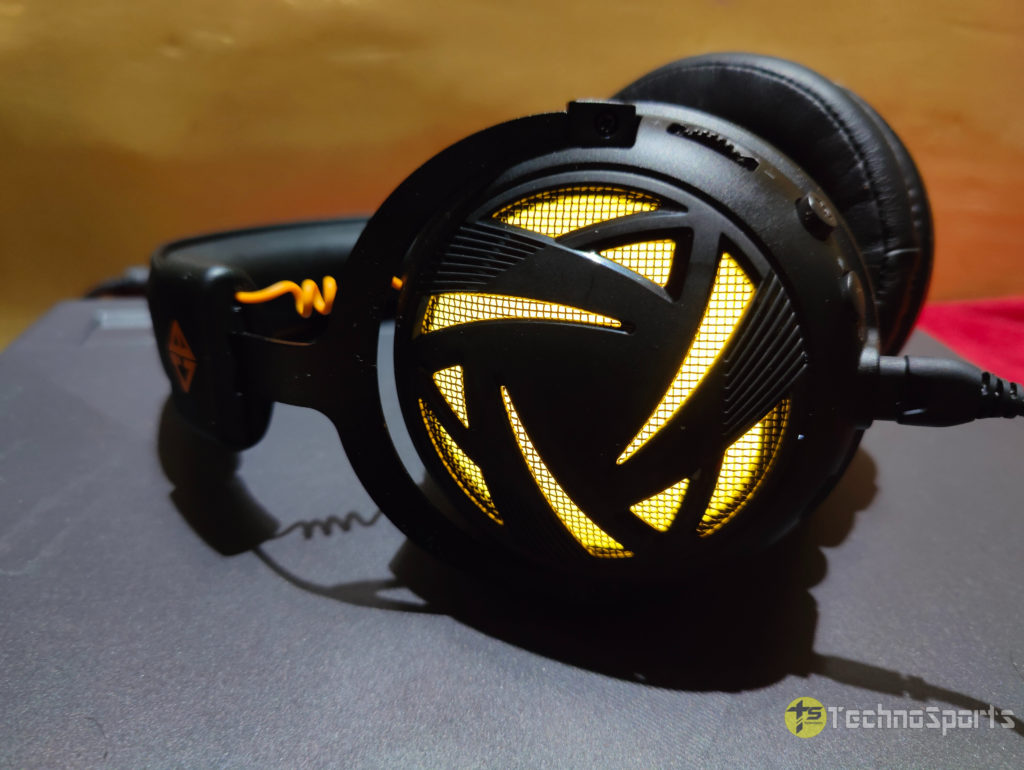 The overall quality and build is quite durable and for an average gamer it should last for many years if used properly, personally I'm not a fan of metal plated gaming headsets as they are quite heavy and this design and this construct make more sense. The RGB lighting adds to the glory and syncs with the ambience to deliver the best gaming experience which again for the price is definitely worth it.
Audio quality
The highlight at launch was bound to be the audio of this gaming headset as it promises features like 7.1 surround sound and Dolby Atmos that weren't there in this price range before. Now how does it work? Well, surprisingly, Cosmic Byte's attempt to provide the best audio experience won't disappoint you at all.
When I used it for my daily use, I felt the sound was adequate for YouTube sessions or for binge watching due to the large 50mm dynamic drivers. The voice and words during the video sessions were very precise and clear, although the footsteps of the opponents can be heard easily, the volume wheel helps to adjust the volume in real time which is a real help.
Noise canceling earbuds eliminate background noise to some extent, then start playing music or gaming, the ultimate sound quality is great. You can hardly be distracted by outside noise unless it's really loud, but I didn't find the Dolby Atmos feature too over the top overall, the sound was pretty good.
However, it lacks bass unless you go really loud as it focuses more on gaming, but the overall audio experience for the price is quite good. The ease of connection to any device like PC, PS4, PS5, Xbox, Mobiles and Tablets makes it an ideal gaming headset that can be used for multiple purposes. Cosmic Byte have provided some really useful headphones in the form of Equinox Neutrino and the audio quality is decent for the price.
Microphone
As for the microphone of this headset, to make the experience even better, Cosmic Byte has provided a detachable ENC microphone for the best recording and streaming quality. Obviously it's not the best noise canceling microphone but rotate the mic or just adjust it via its adjustable arm making it easy to use while gaming.
In terms of volume, your opponent's players can easily hear you without any issues and to be honest, the microphone quality is quite good for the price. Also, suppose you want to clean this Cosmic Byte Equinox Neutrino Gaming Headset, it's easy to do as each cable and microphone can be detached and reattached depending on your usage.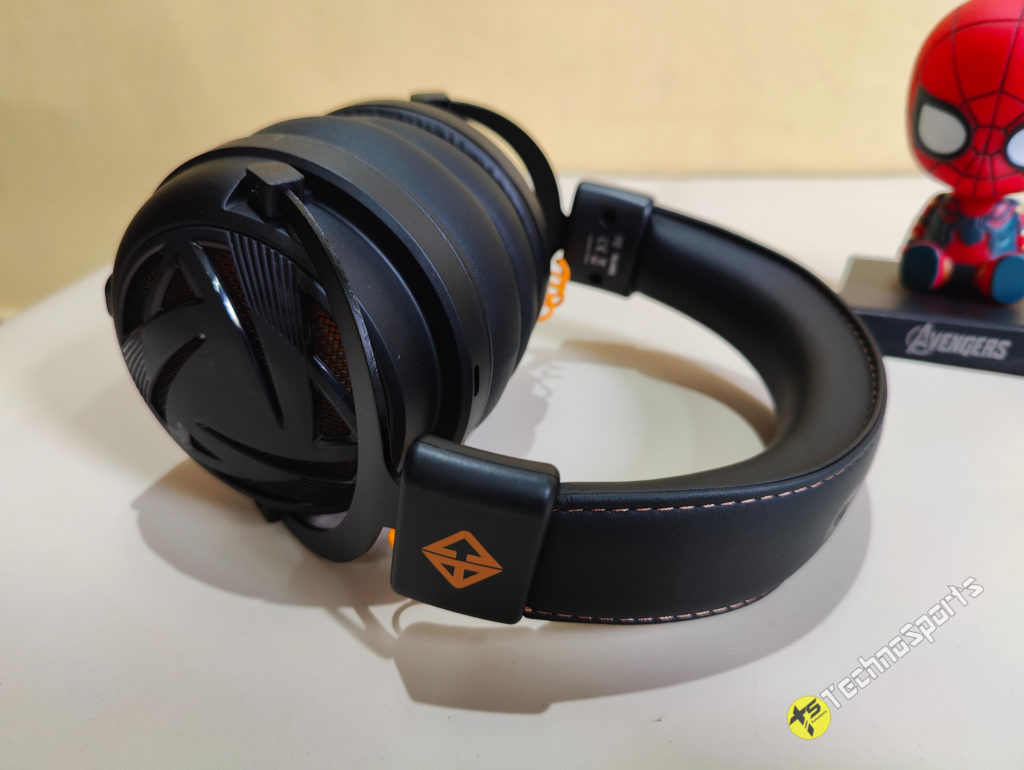 Comfort and software
Speaking of comfort yes this is one of the most comfortable gaming headphones I have ever tried because as you can see the ear cups are really plush as the deep padding easily sinks your ears inside of the helmet. I've used the headphones to watch intense movies and games for hours and never found any discomfort.
I'm really in love with the comfort of this new Cosmic Byte Equinox Neutrino gaming headset and would easily recommend it just for its comfort.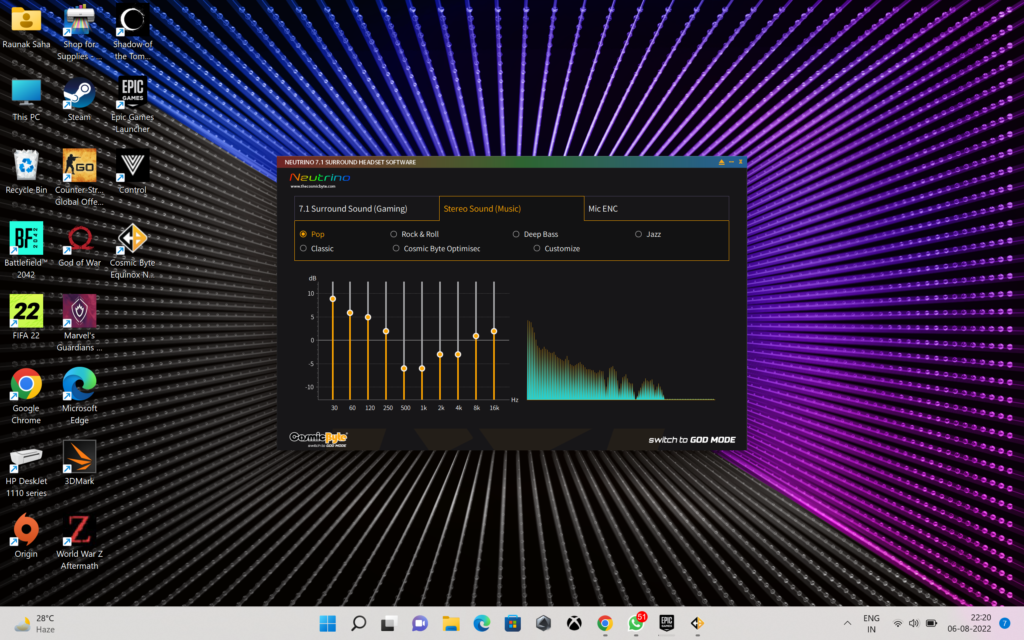 I really found the drivers for this Cosmic Byte Equinox Neutrino Gaming headset easy to use, you can find them here, it is useful to adjust various audio profiles, including stereo sound or even 7.1 surround sound, which is preferred during games. You can even toggle your mic's ENC on and off through this software and having a dedicated one really helps.
Plus, the headphones are really easy to plug into any device and start playing, because whether you're using the Type-C port to connect to a phone or laptop or using the USB cable, making it a long cable again, the experience is really smooth. .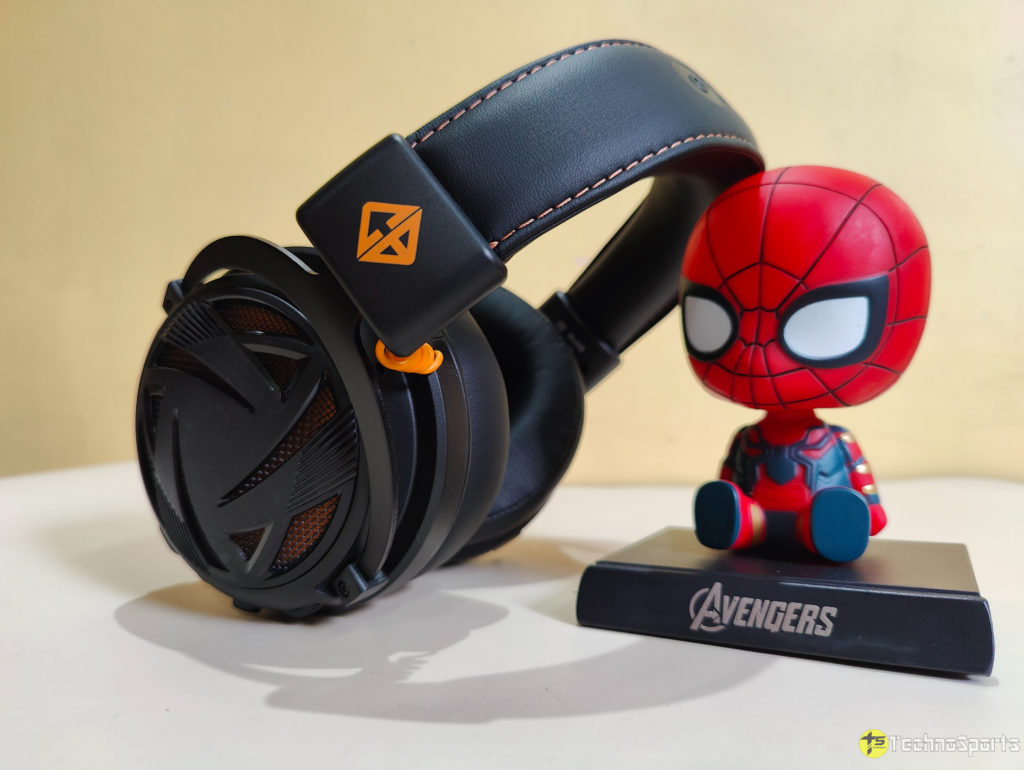 Verdict
Now, should you really go for this budget Cosmic Byte Equinox Neutrino gaming headset? Well, that entirely depends on your use case and budget, however, for a price tag of Rs.4.5k, this is a very well-rounded gaming headset with a wired connection. Now if you don't like wireframes you can go for its brother Kronos wireless which costs R.2k more.
It's really hard to fault for the price but yes the sound could have been better but for an average user it's more than enough I would say. The Equinox Neutrino gaming headset is a comfortable everyday-use headset that's inexpensive, looks classy, ​​feels premium, and is tough enough to last for years.
Buy this New Cosmic Byte Equinox Neutrino Gaming Headset from Amazon India with Free One Day Shipping: https://amzn.to/3Jy8VEe