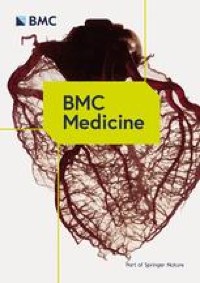 Character of speech silence as a diagnostic biomarker of early cognitive decline and its functional mechanism: a multicenter cross-sectional cohort study | BMC Medicine
Scheltens P, Blennow K, Breteler MM, de Strooper B, Frisoni GB, Salloway S, et al. Alzheimer's disease. Lancet. 2016;388(10043):505–17.
Qiao Y, Xie XY, Lin GZ, Zou Y, Chen SD, Ren RJ, et al. Computer-assisted speech analysis in mild cognitive impairment and Alzheimer's disease: a pilot study in Shanghai, China. J Alzheimers Dis. 2020;75(1):211–21.
Ahmed S, Haigh AM, de Jager CA, Garrard P. Connected speech as a marker of disease progression in autopsy-proven Alzheimer's disease. Brain. 2013;136(Pt 12):3727–37.
Ye Z, Hu S, Li J, Xie X, Geng M, Yu J, Xu J, Xue B, Li S. Development of Cuhk elderly voice recognition system for detection of neurocognitive disorders using Dementiabank corpus . ICASSP 2021 – IEEE 2021 International Conference on Acoustics, Speech and Signal Processing (ICASSP). 2021. p. 6433-7.
Martinez-Nicolas I, Llorente TE, Martinez-Sanchez F, Meilan JJG. Ten years of research on automatic voice and speech analysis of people with Alzheimer's disease and mild cognitive impairment: a systematic review article. Before Psychol. 2021;12:620251.
Pistono A, Pariente J, Bezy C, Lemesle B, Le Men J, Jucla M. What happens when nothing happens? An investigation of pauses as a compensatory mechanism in early Alzheimer's disease. Neuropsychology. 2019;124:133–43.
Patricia Pastoriza-Domínguez IGT, Diéguez-Vide F, Gómez-Ruiz I, Geladó S, Bello-López J, Ávila-Rivera A, et al. The distribution of pauses in speech as an early marker of Alzheimer's disease. Speech Comm. 2022;136:107–17.
Balogh R, Imre N, Gosztolya G, Hoffmann L, Pakaski M, Kalman J. The role of silence in fluency tasks – a new approach for the detection of mild cognitive impairment. J Int Neuropsychol Soc. 2022;1-13. https://doi.org/10.1017/S1355617721001454.
Pistono A, Jucla M, Barbeau EJ, Saint-Aubert L, Lemesle B, Calvet B, et al. Pauses during autobiographical speech reflect episodic memory processes in early Alzheimer's disease. J Alzheimers Dis. 2016;50(3):687–98.
Yeung A, Iaboni A, Rochon E, Lavoie M, Santiago C, Yancheva M, et al. Correlate natural language processing and automated speech analysis with clinician assessment to quantify language changes in mild cognitive impairment and Alzheimer's dementia. Alzheimer Res Ther. 2021;13(1):109.
Crosson B, McGregor K, Gopinath KS, Conway TW, Benjamin M, Chang YL, et al. Functional MRI of language in aphasia: review of the literature and methodological issues. Neuropsychol Rev. 2007;17(2):157–77.
Folstein MF, Folstein SE, McHugh PR. "mini-mental state". A practical method to assess the cognitive status of patients for the clinician. J Psychiatr Res. 1975;12(3):189–98.
Goodglass H, KE. Assessment of Aphasia and Related Disorders, 2nd Edition. Philadelphia: Lea Febiger; 1983.
Google Scholar
Hsieh S, Schubert S, Hoon C, Mioshi E, Hodges JR. Validation of Addenbrooke's Cognitive Examination III in frontotemporal dementia and Alzheimer's disease. Dementia Geriatr Cogn Disord. 2013;36(3-4):242–50.
McKhann GM, Knopman DS, Chertkow H, Hyman BT, Jack CR Jr, Kawas CH, et al. The diagnosis of dementia due to Alzheimer's disease: recommendations of the working groups of the National Institute of Aging and the Alzheimer's Association on guidelines for the diagnosis of Alzheimer's disease. Alzheimer's dementia. 2011;7(3):263–9.
Petersen RC, Smith GE, Waring SC, Ivnik RJ, Tangalos EG, Kokmen E. Mild cognitive impairment: clinical characterization and outcome. Arch Neurol. 1999;56(3):303–8.
Becker JT, Boller F, Lopez OL, Saxton J, McGonigle KL. The natural history of Alzheimer's disease. Description of the study cohort and diagnostic accuracy. Arch Neurol. 1994;51(6):585–94.
Fraser KC, Meltzer JA, Rudzicz F. Linguistic features identify Alzheimer's disease in narrative discourse. J Alzheimers Dis. 2016;49(2):407–22.
Hernandez-Dominguez L, Ratte S, Sierra-Martinez G, Roche-Bergua A. Computerized assessment of patients with Alzheimer's disease and mild cognitive impairment during a picture description task. Alzheimer's dementia (Amst). 2018;10:260–8.
Pakhomov SV, Smith GE, Chacon D, Feliciano Y, Graff-Radford N, Caselli R, et al. Computerized speech and language analysis to identify psycholinguistic correlates of frontotemporal lobar degeneration. Cogn Behav Neurol. 2010;23(3):165–77.
Forbes-McKay K, Shanks MF, Venneri A. Profiling spontaneous speech decline in Alzheimer's disease: a longitudinal study. Acta Neuropsychiatrist. 2013;25(6):320–7.
Konig A, Satt A, Sorin A, Hoory R, ​​Toledo-Ronen O, Derreumaux A, et al. Automatic speech analysis for the assessment of patients with predementia and Alzheimer's disease. Alzheimer's dementia (Amst). 2015;1(1):112–24.
Toth L, Hoffmann I, Gosztolya G, Vincze V, Szatloczki G, Banreti Z, et al. A solution based on voice recognition for the automatic detection of mild cognitive impairment from spontaneous speech. Curr Alzheimer Res. 2018;15(2):130–8.
Anderson AJ, Lin F. How analyzes of information about patterns of semantic brain activity elicited in language comprehension could contribute to the early identification of Alzheimer's disease. Neuroimage-Clin. 2019;22:101788.
Friederici AD. The cerebral basis of language processing: from structure to function. Physiol Rev. 2011;91(4):1357–92.
Vigneau M, Beaucousin V, Hervé PY, Duffau H, Crivello F, Houde O, et al. Meta-analysis of linguistic areas of the left hemisphere: phonology, semantics and sentence processing. Neuroimage. 2006;30(4):1414–32.
Shafto MA, Tyler LK. Language in the aging brain: network dynamics of cognitive decline and preservation. Science. 2014;346(6209):583–7.
McGeown WJ, Shanks MF, Forbes-McKay KE, Venneri A. Patterns of brain activity during a semantic task differentiate normal aging from early Alzheimer's disease. Psychiatry Res. 2009;173(3):218–27.
Paulesu E, Goldacre B, Scifo P, Cappa SF, Gilardi MC, Castiglioni I, et al. Functional heterogeneity of the left inferior frontal cortex revealed by fMRI. Neuroreport. 1997;8(8):2011–7.
Metzger FG, Schopp B, Haeussinger FB, Dehnen K, Synofzik M, Fallgatter AJ, et al. Brain activation in frontotemporal dementia and Alzheimer's disease: a functional near-infrared spectroscopy study. Alzheimer Res Ther. 2016;8(1):56.
Vaughan RM, Coen RF, Kenny R, Lawlor BA. Semantic and phonemic difference in verbal fluency in mild cognitive impairment: potential predictor of progression to Alzheimer's disease. J Am Geriatr Soc. 2018;66(4):755–9.
Woodard JL, Seidenberg M, Nielson KA, Antuono P, Guidotti L, Durgerian S, et al. Activation of semantic memory in amnesic mild cognitive disorders. Brain. 2009;132(Pt 8):2068–78.
Meinzer M, Flaisch T, Seeds L, Harnish S, Antonenko D, Witte V, et al. Same modulation but different starting points: Performance modulates age differences in lower frontal cortex activity during word retrieval. PLoS One. 2012;7(3):e33631.
Yuan Q, Li H, Du B, Dang Q, Chang Q, Zhang Z, et al. The cerebellum and cognition: further evidence of its role in language control. Cerebral cortex. 2022;bhac051. https://doi.org/10.1093/cercor/bhac051.
Hartwigsen G, Neef NE, Camilleri JA, Margulies DS, Eickhoff SB. Functional segregation of the right inferior frontal gyrus: evidence for coactivation-based fragmentation. Cerebral cortex. 2019;29(4):1532–46.
Jiao Y, Lin F, Wu J, Li H, Fu W, Huo R, et al. Plasticity in the language cortex and white matter pathways after resection of arteriovenous malformations of the dominant inferior parietal lobule: a combined fMRI and DTI study. J Neurosurgery. 2020;134(3):953–60.
Cabeza R. Reduction of hemispheric asymmetry in the elderly: the HAROLD model. Psychological aging. 2002;17(1):85-100.
Wierenga CE, Stricker NH, McCauley A, Simmons A, Jak AJ, Chang YL, et al. Increased functional brain response during word retrieval in cognitively intact older adults at genetic risk for Alzheimer's disease. Neuroimage. 2010;51(3):1222–33.
Marsolais Y, Perlbarg V, Benali H, Joanette Y. Age-related changes in functional network connectivity associated with high levels of verbal fluency performance. Cortex. 2014;58:123–38.
Pistono A, Guerrier L, Peran P, Rafiq M, Gimeno M, Bezy C, et al. Increased functional connectivity supports language performance in healthy aging despite loss of gray matter. Neurobiol Aging. 2021;98:52–62.
Mohanty R, Gonzalez-Burgos L, Diaz-Flores L, Muehlboeck JS, Barroso J, Ferreira D, et al. Functional connectivity and phonemic fluency compensation in aging. Front Aging Neurosci. 2021;13:644611.