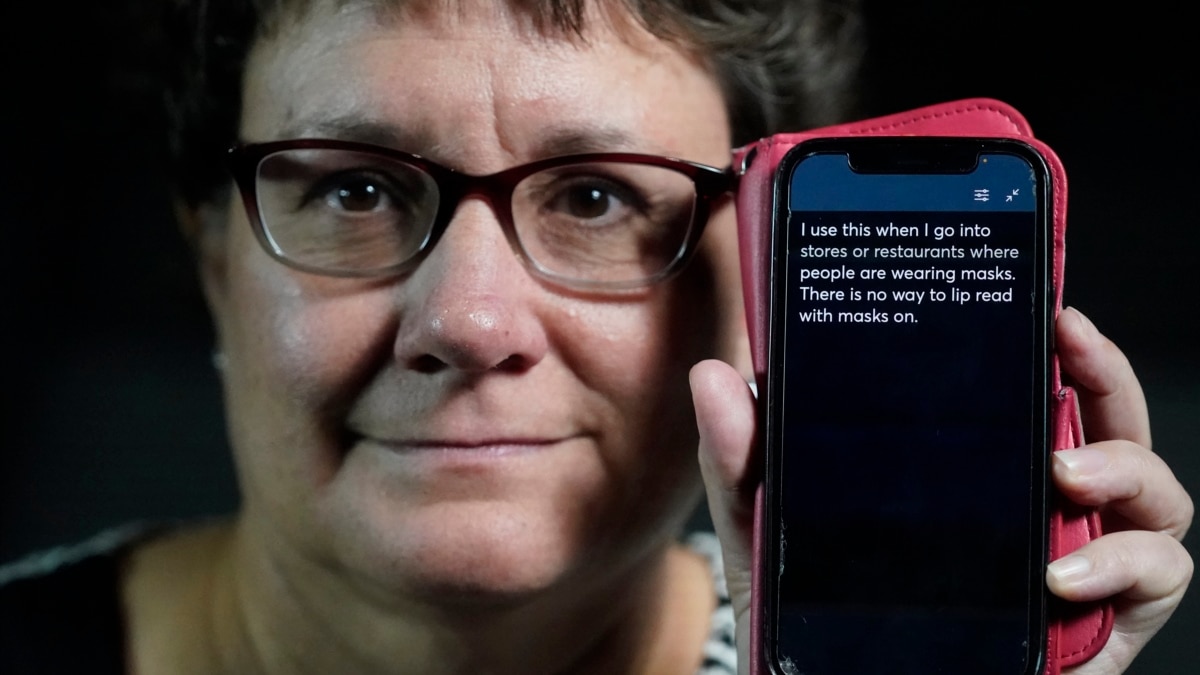 Captioning tool extension helps people who are hard of hearing
The number of tools used for legend words has been expanding in recent years. The tools are especially useful for people with hearing loss who may not be able to use traditional hearing aids.
Captioning services were mostly limited to TV shows. But in recent years, developers have created apps for phones and other electronic devices. These apps allow many people to use captioning technology wherever they go.
In the United States, hearing loss problems affect approximately 40 million adults. Many people use hearing aids to combat the problem. But high-quality hearing aids can cost up to $5,000. Devices are often not covered by Insurance and don't work for everyone.
Frank Lin is the director of the Cochlear Center for Hearing and Public Health at Johns Hopkins University in Maryland. He told The Associated Press that many people fail to address their hearing issues due to lack of effectiveness. options.
"Existing solutions are clearly not a single model and do not meet the needs of a large number of people in terms of cost, to accessa lot of different things," Lin said.
Industry experts claim that lower cost, quality hearing aids are currently being developed. But right now, only about 20% of people who could benefit from hearing aids use them.
Closed captions are generally much easier to access than hearing aids. They began to appear in many other forms of media. These include video conferencing apps like Zoom, TV show providers like Netflix, and social media services YouTube and TikTok. Closed captions can also be found in some movie theaters and live event centers.
There are also several phone apps that provide captions, such as Otter, Google's Live Transcribe, Ava, and InnoCaption. Some of these apps are for people who are hard of hearing and use humans to improve the quality of subtitles.
Otter and the Live Transcribe apps depend on a technology called Automatic Speech Recognition (ASR). This system uses artificial intelligence to learn and capture speech.
The ASR may produce errors or experience delays when transcribe spoken words. But many users and experts say the technology has improved dramatically over the years.
Although there are other offers to help improve hearing, none of the solutions are perfect.
Toni Iacolucci from New York says she has sometimes had difficulty using Otter to transcribe at book club meetings. Captions were often incorrect and did not identify individual speakers. That could make tracking difficult, she said.
"It kinda worked out," said Iacolucci, who lost his hearing nearly 20 years ago. After she got home, she was so tired of trying to keep up with the meeting discussion that she had to lie down. "It takes so much energy," she said.
Otter said in a statement that it welcomes feedback on its products from people who are completely deaf or have hearing difficulties. The company said it now provides a paid software assistant capable of transcribing virtual meetings.
A new law that took effect in New York on May 15 requires movie theaters to offer on-screen captions for up to four hours of broadcast time per movie each week. Subtitles are also increasingly available for live performances.
I am Brian Lynn.
The Associated Press reported this story. Bryan Lynn adapted the report for VOA Learning English.
We want to hear from you. Write to us in the Comments section, and visit our facebook page.
_______________________________________________________________________
words in this story
legend – nm words written under a picture or screen to explain or describe what is being said and what is happening
application – nm a computer program that performs a special function, usually found on mobile phones
option – nm a choice
to access – nm a means of reaching, approaching or reaching something
artificial intelligence – nm the development of computer systems with the ability to perform work that normally requires human intelligence
transcribe – v. make a written record of something that is heard, such as speech or music
virtual – adj. used to describe something that can be done or seen using computers or the internet instead of happening in a physical location