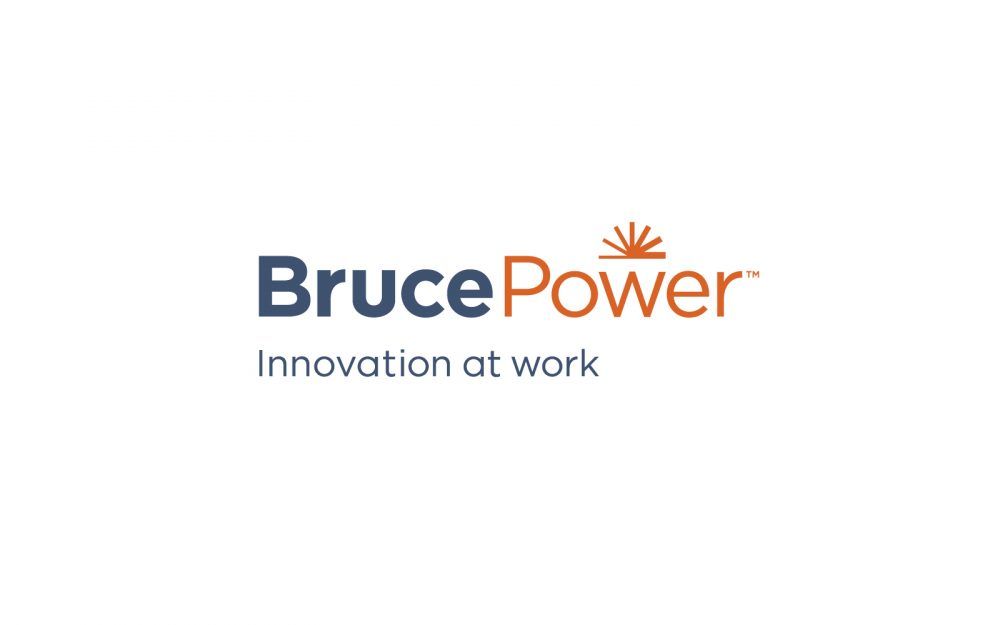 Bruce Power News | Owen Sound Sun Hours
Content of the article
Unit 2 sets operating record before scheduled maintenance shutdown
Content of the article
Bruce Power's Unit 2 achieved a record 626 consecutive days of delivering clean, reliable electricity to the province before being taken out of service on May 5 for a planned maintenance outage.
Unit 2 eclipsed its previous post-restart record of 282 days during this operation which began in August 2020, providing clean, reliable power to Ontario every hour of every day throughout the pandemic. COVID-19.
The milestone comes in the reactor's 45th year since commissioning in 1977 and is significant as it demonstrates the value of refurbishing Ontario's nuclear fleet, as the unit was restarted in 2012 after being shut down. in 1995 by the former Ontario Hydro.
Bruce A was one of the most successful nuclear power plants in the world in the early 1980s. In 2007, Unit 2 made history with the first successful replacement of a steam generator at a Canadian nuclear power plant.
In 2012, a refurbished Unit 2 was returned to service, 17 years after being mothballed, and in 2014 Bruce A's four units provided 70% of the clean energy the province needed to shut down its last coal-fired plant, providing cleaner air for the people of Ontario.
"The strong performance of Unit 2 after its refurbishment shows that we can successfully extend the life of our units," said Chris Mudrick, executive vice president and chief nuclear officer of Bruce Power. "With the Unit 6 Major Component Replacement (MCR) project progressing well and plans in place to refurbish Units 3, 4, 5, 7 and 8 over the next decade, we are committed to help the province achieve its Net Zero goals by providing safe and reliable energy for decades to come.
Content of the article
Through the activities of the $80 million maintenance and inspection program, Unit 2 will be able to produce more reliable and cleaner electricity for Ontario families and businesses. Unit 2's gross peak capacity will be increased by 39 megawatts (MW) to 880 MW, following this shutdown, building on the innovative system improvements made during the initial Unit 2 restart, then subsequent maintenance shutdowns. Specifically during this outage, significant planning was devoted to innovation, with improvements made to the transformer system, which connects the unit to the Ontario grid, and several generator support systems.
This work is part of Bruce Power's 2030 Project, which will see the company invest in innovative upgrades to increase its maximum capacity from eight units to 7,000 MW by 2030. The Bruce Power site currently has a capacity of eight 6,550 MW units.
Bruce A units to be removed from service due to vacuum building failure
Bruce Power's Bruce A Generating Station will see all four operating units (Units 1-4) taken out of service for its scheduled vacuum construction shutdown (VBO), beginning May 9.
Vacuum buildings are unique to multi-unit CANDU plants and are part of their robust safety systems, providing an additional barrier of protection against the release of radioactivity into the environment. The four operating units must be shut down once every 12 years to allow inspections and maintenance of the vacuum building.
Content of the article
During the vacuum building shutdown, Bruce Power is investing in an innovative new filtration system that will provide an additional layer of safety and protection for the public and the surrounding environment. The new system is expected to be fully live and available by the end of 2022.
"With four operational units out of service, this is not a typical outage campaign," said Frank Payne, vice president of Bruce A. "Years of planning and preparation go into our VBO outages. and we are ready to safely perform our maintenance and inspection work and successfully return these units to service.
Bruce Power is working closely with the Independent Electricity System Operator (IESO) to ensure the timing of these outages can be tailored to meet the needs of the province's electrical system. VBOs are scheduled during times of the year when demand is expected to be low – usually spring or fall. This allows Bruce Power to ensure its units will be operational during the summer peak period, providing approximately 30% of Ontario's carbon-free electricity at a time when reliable power is needed most.
Bruce Power partners with Sargent & Lundy to deliver project excellence
Bruce Power and Sargent & Lundy are pleased to announce that they have entered into a multi-year agreement for project services.
Sargent & Lundy will support all project controls and project management at the Bruce Power site, including major component replacement (MCR) and asset management, in addition to providing support to project organizations to to improve and enhance the governance of the Bruce Power project. Comtech Group Inc. will provide project controls support to Sargent & Lundy. Comtech is a leading provider of integrated program/project management and technical consulting solutions, delivering complex capital projects to the public and private sectors in North America.
Content of the article
The agreement will contribute to the excellence of the project, including asset management and the RCM, which is the largest private infrastructure and clean energy project in Canada.
"Our partnership with Sargent & Lundy will allow us to leverage their industry expertise to ensure that all of our project work continues to be completed," said Jeff Phelps, Vice President, Major Projects, Projects and Engineering at Bruce. Power. "Our project work here on site is integral to supporting Ontario's economic recovery and helping the province achieve its climate change goals.
The deal, worth approximately $85 million per year, is also expected to generate estimated savings of $30 million on project services by the end of 2023.
"We have a long and successful history of working with Bruce Power and helping them achieve their goals," said Tom Behringer, nuclear director at Sargent & Lundy. "Our local presence in Bruce County demonstrates our long-term commitment to further support this project and regional economic growth. I am confident that our extensive expertise in asset management, RCM and overall project management is perfectly aligned with the needs of the Bruce Power project and the nuclear energy needs of families and businesses across the province.
Bruce Power Receives 2021 Champion of Diversity, Equity and Inclusion in the Workplace Award by Electricity Human Resources Canada
Bruce Power was awarded the 2021 Champion of Diversity, Equity and Inclusion in the Workplace Award by Electricity Human Resources Canada.
Content of the article
The Champion of Diversity, Equity and Inclusion in the Workplace Award is presented to an employer in Canada's electricity sector at the annual Electricity Human Resource Canada Annual Awards, an event dedicated to the electrical industry workforce, recognizing and celebrating the outstanding achievements of those who are at the forefront of the industry's best human resources. practice and leadership.
"It was a proud moment for Bruce Power and our Human Resources team," said Cathy Sprague, Bruce Power's Executive Vice President of Human Resources. "We are committed to diversity, equity and inclusion because it is the right thing to do and it is reflected in our bright and diverse workforce at Bruce Power.
A key part of our diversity, equity and inclusion strategy focuses on talent and the promotion of women and visible minorities in order to change the composition of our workforce. This includes a detailed review of our current composition and the engagement and training of our leaders to support our organizational goals. Our talent focus includes attracting, developing and promoting diverse skilled talent through our programs.
Key program achievements that were highlighted include:
Emphasize gender diversity, including:
Increase the percentage of women across the organization, specifically focusing on non-traditional roles with great success within nuclear operations and equipment performance.
Partnership with Ontario Tech University, with a commitment to hire women from their engineering program each year.
Partner with various non-profit organizations such as #BuildADream to encourage young women in the trades.
Content of the article
Emphasis on the Aboriginal Employment Program includes:
Aboriginal Education and Work Experience Opportunity, which helps Aboriginal people obtain the necessary educational requirements by offering full tuition sponsorship.
Power Workers Union (PWU) Aboriginal Internship Program, which provides employment opportunities for members of the Aboriginal community to gain work experience at Bruce Power, providing industry experience and personal development opportunities.
The Millwright Pre-Apprentice Program, which educated and prepared seven Indigenous people to successfully participate in a full millwright apprenticeship program in 2021.
Bruce Power and its Diversity, Equity and Inclusion program focus on these and other sustainable initiatives to foster a workplace that provides opportunity for all.