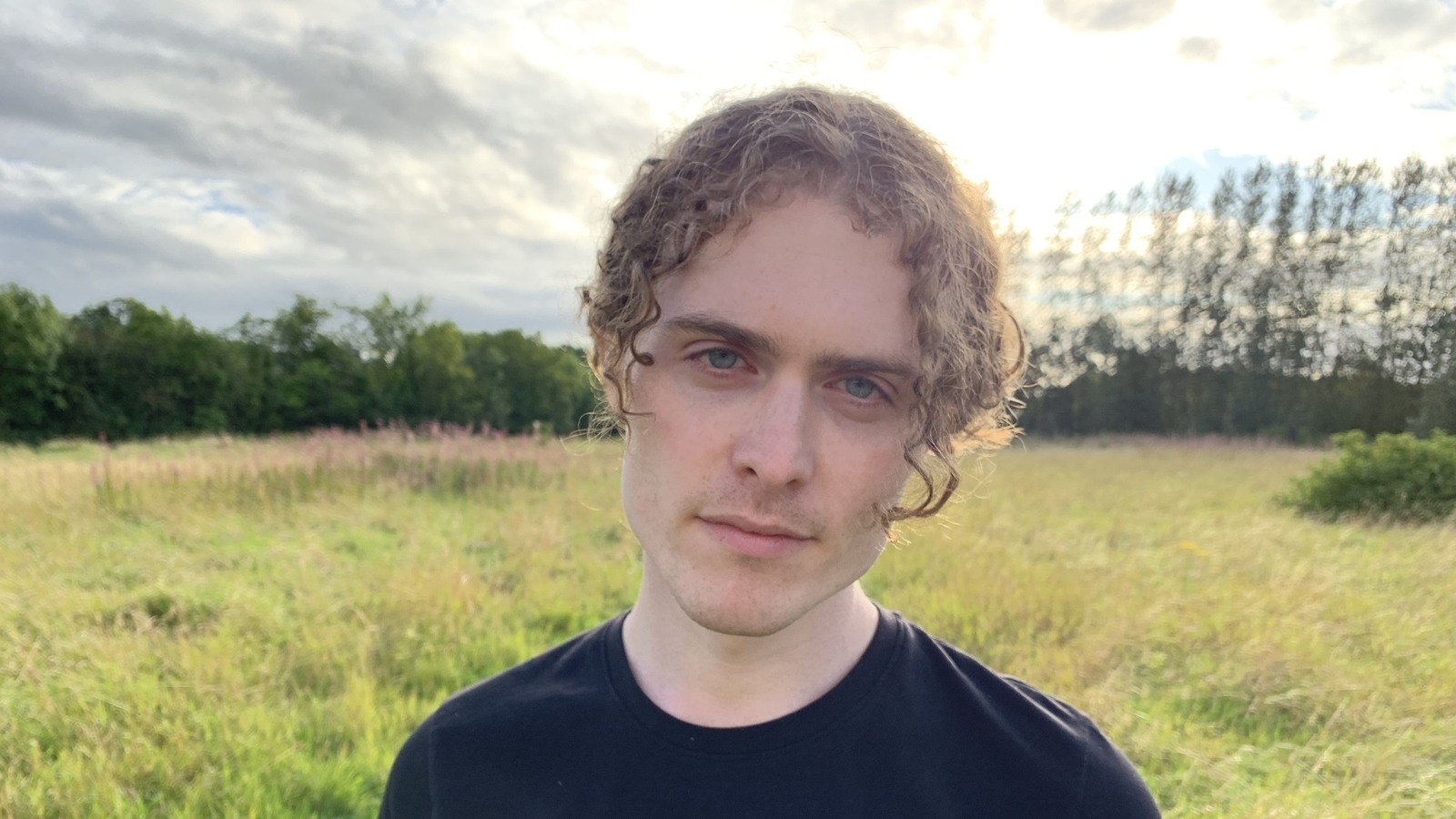 Behind the Music – Iain Andrew
Folk/indie/alternative Iain Andrews released his first album, I poured myself into you. We asked him the BIG questions. . .
Based in Dublin, Iain has been playing music since the age of 12 but it wasn't until 2019 that he found his voice with his debut EP Everything is waiting for youcontaining two lo-fi folk songs recorded on an old Tascam cassette portastudio from the 80s.
We need your consent to load this Spotify contentWe use Spotify to manage additional content which may place cookies on your device and collect data about your activity. Please check their details and accept them to load the content.Manage preferences
This was followed by I can't be hurt if I'm aloneanother lo-fi EP that achieved modest success, with the title track reaching over 80,000 streams.
In this earlier work, Iain took a do-it-yourself approach, recording alone in his Dublin City flat on cassette tape. With his latest work, however, long-time friend and recording engineer Peter Ashmore took over the reins of Hellfire Studios in the mountains of Dublin, co-producing, engineering and mixing, as well as playing drums.
Tell us three things about yourself. . .
I'm a folk singer from Dublin. I'm a software engineer by day. I'm a big fan of black/death metal music.
How would you describe your music?
Intimate, confessional alternative folk/rock. Sad people for sad people.
What are your musical inspirations?
Bright Eyes, Conor Oberst, Elliott Smith and Pinegrove to name a few.
What was the first concert you went to?
I'm pretty sure it was a metal festival called Cork Winterfest when I was about 16.
What is the first record you bought?
I think it was either Linkin Park – Hybrid theory or Sum 41 – Any killer with no filler.
What's your favorite song right now?
I really love Derek Ted's new song w roses.
Favorite lyric of all time?
"The end of paralysis, I was a statuette, Now I'm drunk as hell on a piano bench, And when I press the keys, everything reverses, The sound of loneliness makes me happier "-Bright Eyes- poison ivy.
If you could only listen to one song for the rest of your life, what would it be?
Maybe Two-Headed Boy Pt.2 by Neutral Milk Hotel. Just a perfect song.
Where can people find your music/more information?
My first album I poured myself into you is now available on all streaming platforms. Spotify, Apple Music, SoundCloud, Bandcamp. My website and Instagram.