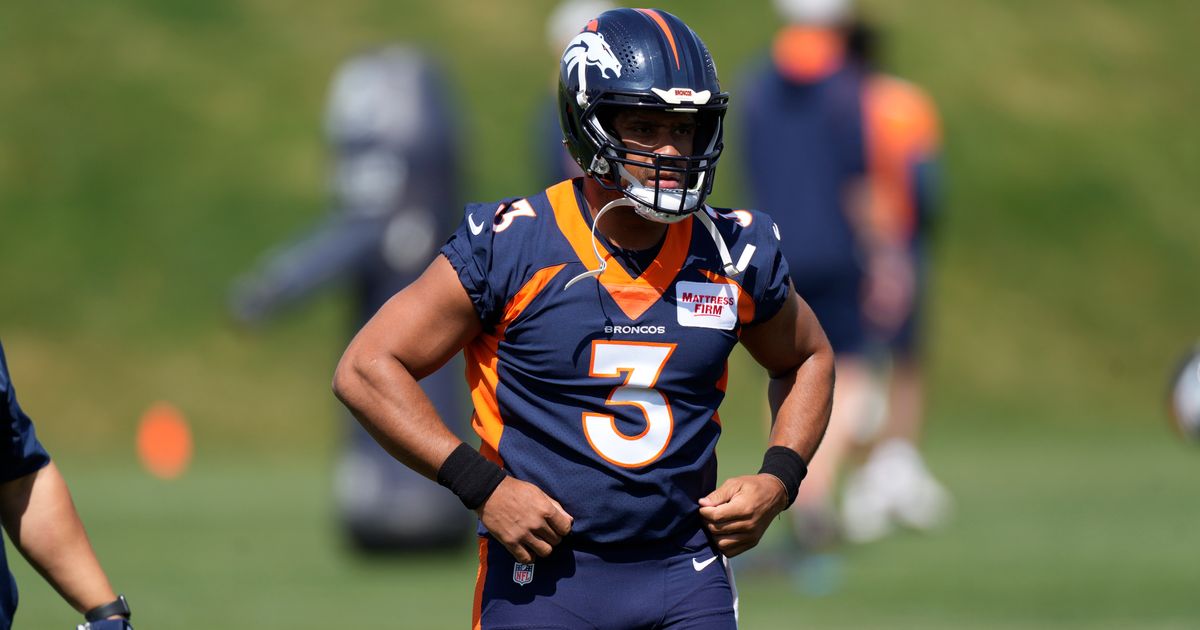 Backtalk: Times readers talk about Mariners' struggles and Russell Wilson's return
sailors
I'll take two pounds of hamburger
Matt Calkins' recent assessment of the Mariners' struggles was grim, but fair (Calkins: "Scott Servais remains optimistic, but his Mariners are making it difficult for the fans"). Manager Scott Servais, looking for new terms to stay positive, tells us his team will continue to "squeak". Grinding used to be what the butcher did when you ordered a burger. Right now, the guys are "bustling" and have to start hitting.
Grinding is what fans do to their teeth.
Henry Thompson, Broadmoor
Praising Adamack for M's career
Since retiring from my teaching career, I have worked for the Mariners for 14 years as a seasonal employee, and have witnessed and experienced the kindness and respect that Randy Adamack always has. illustrated (Larry Stone: "Recently retired Mariners executive Randy Adamack was the face of the franchise behind the scenes for 44 seasons").
He never failed to greet and acknowledge me whenever he passed, even when entertaining and accompanying a group of people.
To me he was a first class representative of the Mariners front office and I always looked forward to seeing him. His mother did well.
Jan Broz
Reset button(s)
Mariners batting average: .230. The hard-hitting DH (Abraham Toro) is at .150. Is it any wonder they have a lousy record? Well, Mr. Dipoto, maybe you can convince the owners of another reboot.
Jay HolmanIssaquah
Kelenic brought down
If the Mariners want to win after their "rebuild", then Dustin Ackley, I mean Jarred Kelenic, has to go. He's been sucking the wind out of the Mariners' sails for nearly two years now. I can't stand to see him lay down another hit three and then get pissed off at the ref for the call. Drop it. Drop it. Enjoy Kyle Lewis when he returns.
Craig Birgfeld
sea ​​hawks
Week 1 is a visit from Russell
I see Denver blasting Seattle and fans wanting Pete Carroll's header from day one (Stone: 'NFL reaffirms they know how to turn on the hype machine by putting Russell Wilson's return to Seattle first') . Want cheap tickets? This is the year to find them.
Gregc (online commentary)
Reaction
I'm thinking more of an A-Rod welcome than a Griffey welcome, but we'll see.
Berndt Kratz (online commentary)
Send us your backtalk:
Please limit comments to 125 words or less. They are subject to change. Send to: [email protected].