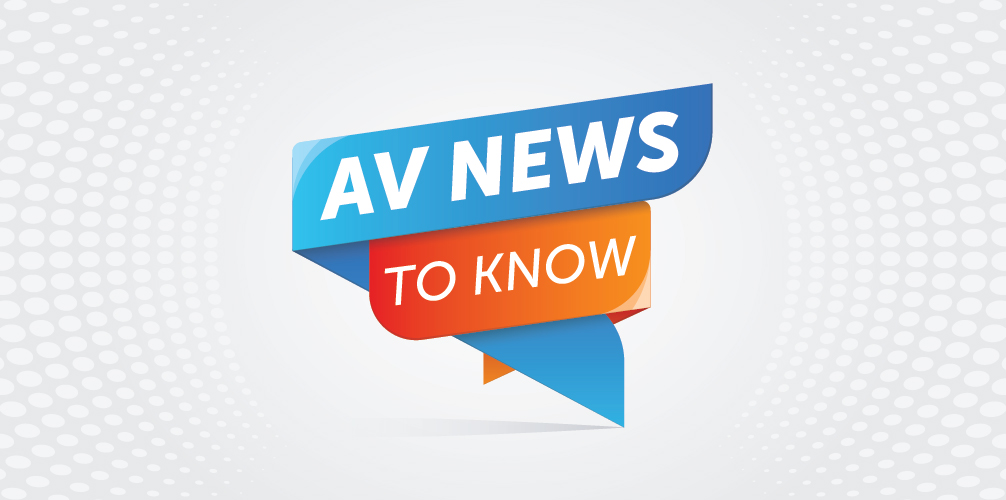 Audiovisual news roundup: products, projects and people in new places
New products
Ashly Audio launches new subwoofer for various environments
Ashly Audio, the Webster, NY-based sound reinforcement technology company, has launched a new addition to its line of compact and rugged subwoofers. Called the SP-8.1P passive subwoofer, it comes with 150W of processing power, so it provides sound reinforcement systems with extra power in a variety of environments. The company also states that it comes in an 8-inch case.
"With the addition of the 8-inch subwoofer to our SP Series, we are enabling audio system integrators to tailor unique audio experiences for their customers," says Noel Larson, EVP of Sales and Marketing at Ashly Audio. He points out that its compact size allows installations in areas unsuitable for a larger subwoofer.
Larson continues, "We remain committed to creating complete, integrated solutions for everyone — from storefronts to restaurants, houses of worship and schools — and the addition of the SP-8.1P provides the ability to install more facilities in more places.
SP-8.1P Features
The new SP-8.1P handles up to 150W into 8 Ohms. It also has a sensitivity of 95dB ([email protected]) and a frequency response of 43Hz-180Hz (-10dB). According to the company, this provides audiences with powerful audio experiences.
The subwoofers' DSP voice presets also provide frequency response, delay and crossover adjustments with Ashly's IS & AW speakers with AquaControl and Protea-equipped processors. Ashly suggests pairing the subwoofer with her nXp 400 or higher or Pêma 4125, 4250, 8125, 8250 amplifiers. This will then allow maximum effect.
According to a statement, Ashly designed the new SP-8.1P subwoofers with an 8-inch dynamic woofer with ferrite magnet, front-loaded bass-reflex and 0.6″ reinforced plywood enclosure. It also has two recessed handles, one on each side. In addition, it has rubber feet on the bottom and on the sides. This allows for quick configuration of audio system transport and stacking. For added flexibility, integrators can hook the system to the subwoofer with the SP-8.1P's 10mm threaded bolt holes along the top, sides and rear to accommodate optional pendant eyebolts.
Larson then states that Ashly's mission is to provide customers with high quality sound. Thus, the extension of its range of passive dynamic range subwoofers allows integrators to deliver powerful sound in compact spaces. He concludes: "With the new 8-inch passive subwoofer, our customers have more flexibility than ever before."
The subwoofer range is now available with a textured paint finish in black or white for almost any installation.
Bluefin unveils an all-in-one digital signage platform
Bluefin International, a leader in innovative digital signage solutions, announced a new product category based on the Rockchip platform. According to the Atlanta, Georgia-based company, the R-Series is a state-of-the-art digital signage platform that offers users a host of operating systems. These include Android 10, Debian 10, Linux, etc.
"The R-Series all-in-one display suite creates new possibilities within Bluefin's core lineup. Integration into multiple screen sizes, form factors, and the ability to customize sets us apart. We see these displays entering retail and hospitality venues, or point-of-sale fixtures," says Randy Guy, owner of Bluefin International. "The dual processor delivers powerful performance and delivers crisp graphics to enhance the customer experience. The comprehensive open-source platform gives developers the flexibility and freedom to design in their favorite CMS or operating system.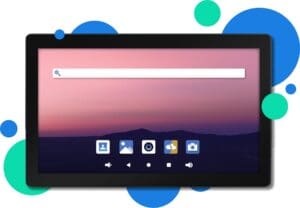 The R Series is available in a variety of sizes ranging from 10.1 inches to 43.0 inches. Options include interactive touch, Wi-Fi and PoE (power over Ethernet). The R Series also comes with standard I/O which includes Micro-SD, USB, Phoenix GPIO, RJ45 and analog/digital output. As with all Bluefin products, there are a host of customizable features.
For more information on this digital signage solution, please visit the Bluefin website.
Audiovisual projects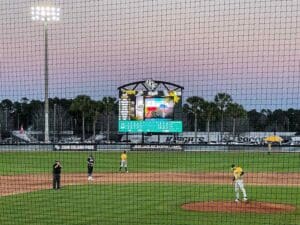 The University of Central Florida Knights upgraded their ballpark, John Euliano Park, just ahead of the 2022 season. The centerpiece of the stadium's renovation is an EMPIRE Exterior LED video scoreboard made by SNA Displays, based At New York.
"So far everyone has been really excited and positive [about the videoboard]. We needed a major upgrade and this has been a great addition that our fans have loved so far," said UCF Baseball Head Coach Greg Lovelady. He adds: "Facilities are always a big part of the recruitment process and come into play what the stadium looks like, the experience the players get and how that affects our audience." Other recent improvements to the ballpark include upper deck seating, dugout upgrades, and a new sound system.
The new baseball stadium LED video sign is 22 feet and 10 inches high and 35 feet and 8 inches wide. He is positioned just beyond the fence in right center field. The display also uses a 10mm pixel pitch. Moreover, it comes with a resolution of 696 x 1088 pixels. This gives the 815 square foot video screen over 750,000 total pixels.
American & Interstate Signcrafters, which has key locations in Florida and New York, installed the digital signage.
"It's always a challenge when it comes to dismantling existing signage and fitting a new display to the existing structure," says Nick Gioia, project manager for SNA Displays. "But we had a great team of engineers, inspectors and installers to make it work. During setup, we also had to deal with daily batting practice while working in the outfield – bombs away!"
people and places
Clear-Com Appoints Kris Koch as Director of Business Development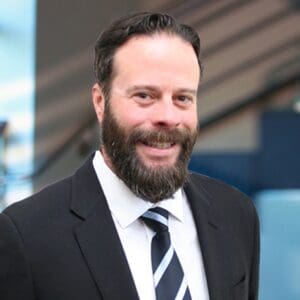 Clear-Com, based in Alameda, Calif., has appointed Kris Koch as Director of Business Development, Broadcast Network & Media Production for Clear-Com. In this new role, Koch will be the interim head of sales for major US broadcast networks. He will also serve as the main point of contact for US national broadcast system integrators.
"Our broadcast sales have always been an important part of our business, and now TV and film media production has grown significantly over the past two years," commented Chris Willis, vice president of sales for Clear. -Com. "Kris' knowledge and professional experience in both areas will lend itself greatly to these related areas of interest."
Koch started at Clear-Com in 2018 as Regional Sales Manager for the Southwest United States. Here he managed to increase sales and build partnership relationships in the region.
Koch has also held several senior sales and engineering positions in the broadcast and live events industry. Prior to joining Clear-Com, he was Director of Engineering at MediaOne. In this role, he designed and built a new facility with two studios. He also managed broadcast operations for AT&T Park, home of the San Francisco Giants. Additionally, his experience includes time at Key Code Media and Sonic Solutions.
"During my time at Clear-Com, I have had the opportunity to work with some great partners and amazing clients. Clear-Com has a rich history of success with our broadcast partners and I am excited to continue this tradition. remarks Koch, "I think my experience in sports and news broadcasting as well as my time working with top system integrators will be helpful in continuing to grow and learn."
ASG Announces Michele Ferreira as Vice President of Systems Integration and Support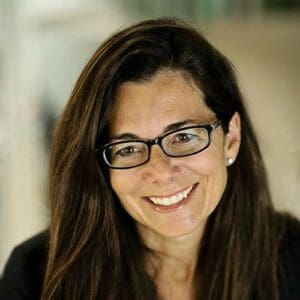 Emeryville, Calif.-based Advanced Systems Group (ASG), a solutions provider for media creatives and content owners, announced the appointment of Michele Ferreira as Vice President of Systems Integration and Support . In the newly created position, Ferreira is responsible for the overall management of the company's design, integration and technical services.
Ferreira comes to ASG with extensive experience leading successful teams at systems integration firms and technology vendors. Her last position was as vice president of sales at international audiovisual and technology services company Electrosonic. She has also held similar titles at NES Associates, VBrick Systems and Audio Video Systems.
"I am delighted to be part of such a dynamic and forward-looking team," says Ferreira. "I'm excited to support customers in our systems integration and professional services divisions, while leveraging our experience in cloud-based infrastructure design and the managed services side of our business." By connecting the different aspects of ASG's business, we can offer a more in-depth and beneficial approach to the media and entertainment community. »
The potential for innovation and learning more about media technology attracted Ferreira to ASG. She continues: "I have always chosen professions in which I learn. The availability of cloud-based workflows and microservices opens up the possibility of "streaming" to include many types of content creators, from businesses to schools to small live event producers. You name it. I'm excited to be at the center of the future of broadcasting.
Dave Van Hoy, president of ASG, met Ferreira while she was at Electrosonic, and the two vowed to work together one day. He says, "She brings a great passion for this industry and runs a very successful global business. I am confident that she will make ASG an even better company for our team and our customers.