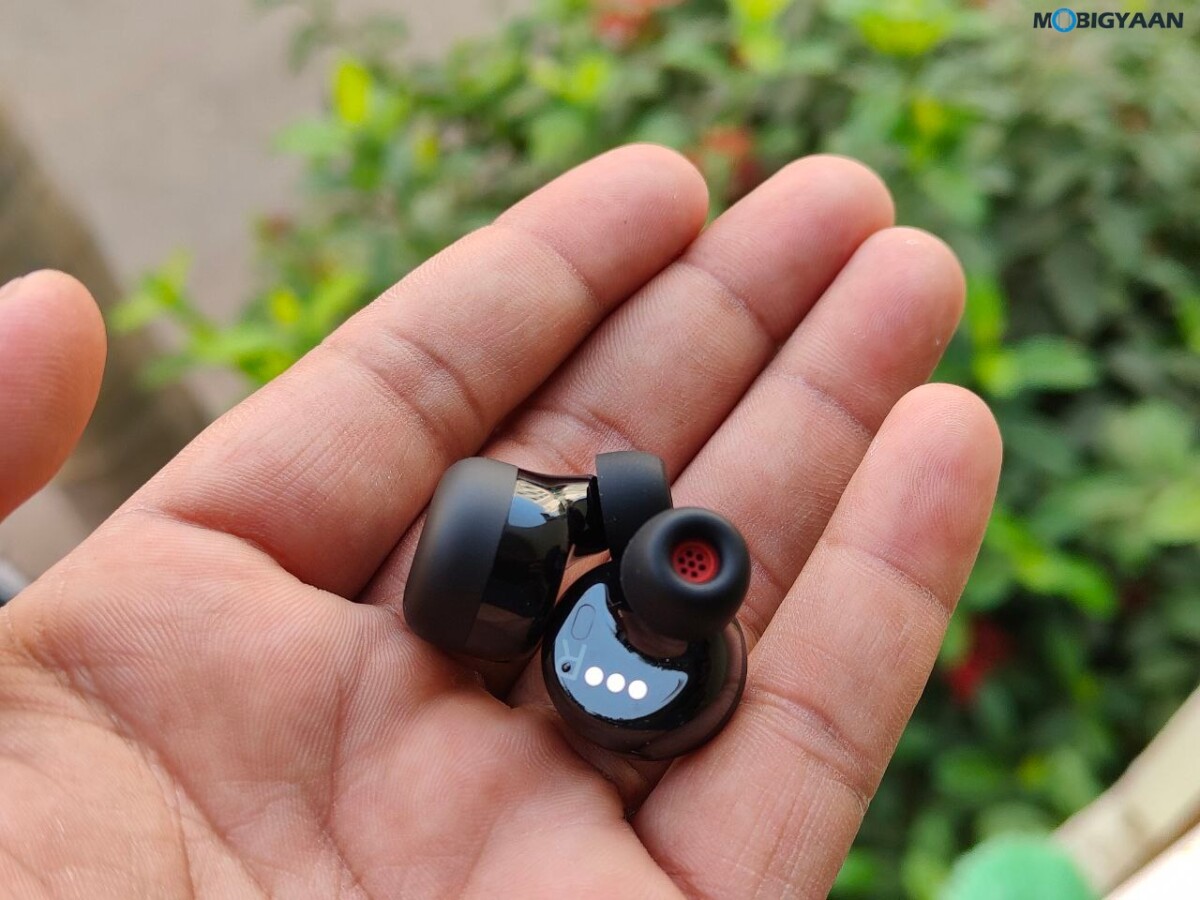 Amazon has introduced its new Echo Buds TWS (True Wireless Earbuds), for the first time, in India with Active Noise Cancellation (ANC) and wireless charging support. The Alexa-powered Echo Buds are the second-generation pair of wireless earbuds that support the hands-free Alexa voice assistant. You can actually ask Alexa to control music and volumes, and even make calls, without touching the headphones. Sounds cool, doesn't it? We just got the new Echo Buds and here's what we have to say about them in our Amazon Echo Buds review.
Amazon Echo Earbuds Specifications
Driver:

5.7mm dynamic drivers

Connectivity:

Bluetooth 5.0, USB Type-C

Protection:

IPX4 water resistance (headphones)

Features:

Active noise cancellation, hands-free Alexa, touch controls, in-ear sensing, privacy features, Alexa app

CPU:

Realtek RTL8763C Bluetooth system on chip with integrated audio codec, NXP digital signal processor

Battery life :

Up to 15 hours of playtime (ANC and Alexa On), up to 19.5 hours (ANC and Alexa Off), 12 hours of talk time (with case), 4 hours of talk time (single charge), up to at 6.5 hours of playback (each bud, ANC and Alexa Off), up to 5 hours of playback (ANC and Alexa On)

Loading:

2 hours of playback in 10 minutes of fast charging

Colors:

Black

Lester:

44.4 grams (wired box), 47.6 grams (wireless box), 5.7 grams (each bud)

Price:

From ₹11,999

Offer price:

₹6,149 (wired), ₹8,149 (wireless)

Availablity:

Amazon.co.uk
Design, manufacturing and ergonomics
A quick look at the headphones' highlights and features, the Echo Buds offer an IPX4 water-resistant design, hands-free Alexa, active noise cancellation, wireless charging, 15-minute quick charge and lasts up to 15 hours on battery. .
The box includes the Echo Buds with the case, colorful ear tips, wing tips, user manuals and a USB Type-C fast charging cable. Design wise, the Amazon Echo Buds come in a black colored matte finish case which looks quite classy and classic. The case is compact and fits easily in the hand thanks to its rounded corners. The overall build of the case is very good.
As you can see, the bottom side bears Amazon's smiling logo for its brand. The front side has an LED indicator while the back side has the pairing button and a USB Type-C for wired charging. You get two different variants – one wired charging and one with wireless charging which you can see in the images below.
Opening the case, you can see the headphones in a two-tone matte and glossy mix design that looks amazing. The outer head is matte while the other side is completely glossy. It has four interchangeable earpads in different colors and also comes with wingtips that come in the box for a secure fit and better comfort. The Echo Buds are sweatproof, which means they have an IPX4 rating, but not for the case, the earbuds only.
The headphones are lightweight and fit easily thanks to their sleek design. The Echo Buds weigh around 44.4 grams for its case (47.6 grams for the wireless case) and 5.7 grams for each bud. We liked the fit of the buds, the wings provide extra comfort and it doesn't fall off easily while the case slips inside the pocket seamlessly.
Performance, features and connectivity
Amazon Echo Buds are equipped with 5.7mm dynamic speakers and 3 microphones, 2 external beamforming microphones + 1 internal microphone. It is powered by Realtek RTL8763C Bluetooth SoC (System on Chip) with integrated audio codec and NXP digital signal processor. The drivers are generally smaller than other wireless buds which usually come in 10mm or 12mm+ drivers.
One of the main highlights of the headphones is its hands-free Alexa voice that lets you talk with Alexa using the Echo Buds. If you are familiar with Alexa devices, you will definitely like this feature. You can actually ask Alexa to control music and volumes, and even make calls, without touching the headphones.
Other features of the headphones include active noise cancellation which blocks out ambient and outside noise and passthrough mode which lets you hear your surroundings, more like transparency mode. We couldn't find a Low Latency Mode and Bass Mode option other than the standard EQ in the Alexa app that lets you control bass, mids, and treble.
The headphones are optimized for increased bass and treble fidelity according to Amazon, the audio quality is good, however, for bass lovers, you don't get any bass enhancement other than Alexa's built-in equalizer. The sound is a bit more midrange and treble than bass. There's a good experience when playing content like podcasts, audiobooks, or watching speech-based videos. It offers a decent music experience and microphone quality, call quality is good, and the wireless connection is strong.
The Amazon Echo Buds pair via Bluetooth 5.0, but you'll need to set up the headphones using the Alexa app to get the most out of them. Once setup is complete, simply say "Alexa, how are you?" or "Alexa, play the latest songs" or whatever you usually ask the Alexa voice assistant. It works very similar to Echo smart speakers, you can use the most basic controls like making calls, listening to music, controlling volumes, adding items to your shopping list, knowing how much battery is left , set reminders, and more. The Alexa function works through your phone's Wi-Fi so that it connects to the Alexa service.
Battery life and charging
Moving on to its battery, the Echo Buds can last up to 15 hours on battery, which at first glance seems mediocre for its price, headphones in this price range offer longer battery life, take the OnePlus Buds Pro with battery life amazing 38 hours. We didn't like the battery lives, but we do understand that it has active noise cancellation and Alexa which uses your mobile's Wi-Fi to connect to the Alexa service, both significantly reduce battery life.
Each earbud can last up to 5 hours of music playback with ANC on and using Alexa hands-free while it lasts up to 6.5 hours without them. The charging case, on the other hand, can last up to 19.5 hours without these features. For calls, you can expect up to 4 hours of talk time on a single charge and up to 12 hours of talk time using the charging case. Battery life depends on your usage and varies with volume levels and features you use.
You get a 15-minute quick charge that gives you up to 2 hours of battery life. In addition, you have the wireless charging function which is very practical. It has a wireless charging case compatible with Qi-certified wireless chargers.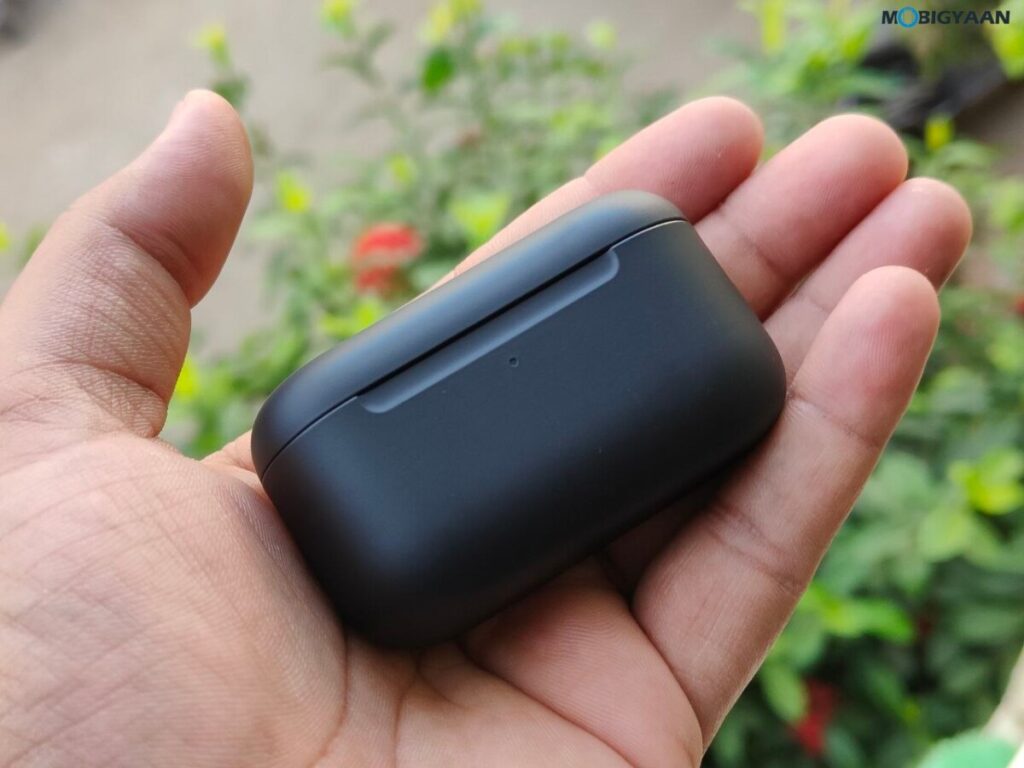 Verdict
The Amazon Echo Buds are compact, light and fit perfectly. The audio quality and the feature set they offer, especially the Alexa function which is the most important trait of the headphones, it gives you the hands-free Amazon Alexa feeling, similar to the one you used on the Echo devices. The active noise cancellation works well, the audio quality is crisp and the sound impressive. Overall the Amazon Echo Buds are a great pair of headphones, you get a solid mix of features for the price it holds. The price of Echo Buds is ₹11,999 (at the time of launch), however, you can get them with continued discount on Amazon India at ₹6,149 (wired box) and ₹8,149 (wireless box).