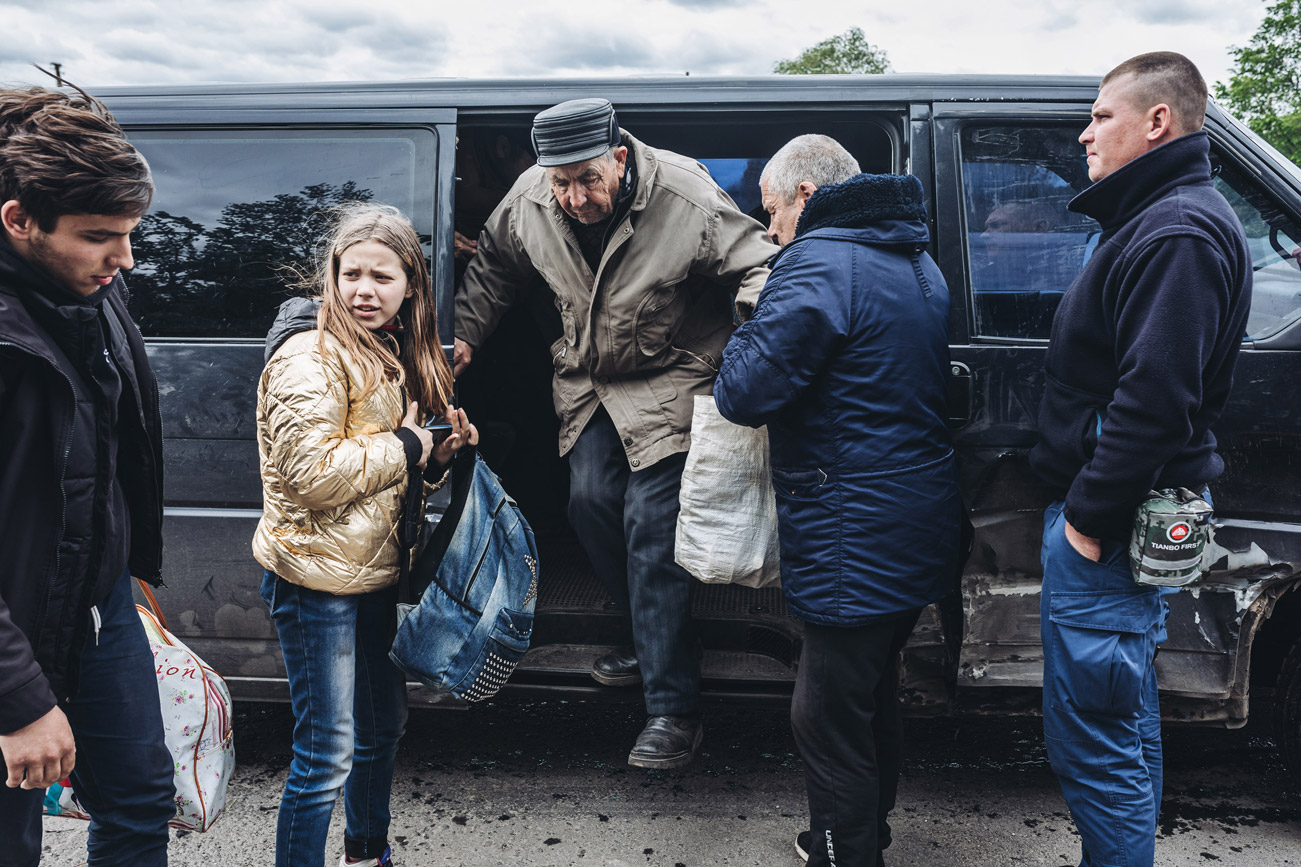 'A milestone' as more than 100 million people have been forced to flee conflict, a record propelled by war in Ukraine
The venue typically used by Russia to promote itself at the World Economic Forum (WEF) in Davos has been renamed the Russian War Crimes House.
Russia House has been used to host events at WEF by Russians for many years. A Ukrainian businessman, working with the WEF, has turned the venue into an exhibit depicting the devastation and destruction of war in Ukraine.
Organized by the Victor Pinchuk Foundation and the PinchukArtCentre, an international center for contemporary art based in kyiv, "the exhibition aims to inform about the main facts, to share faces, names and dates and to provide at least some victims a platform from which to tell their true story," the foundation said in a press release.
Björn Geldhof, the exhibit's curator, told CNN the image collection and verification process took about a week and a half, bringing together more than 4,600 images showing "an overwhelming amount of evidence of war crimes". .
"An exhibition like this, is one of the steps to raise awareness of the absolute need to bring war criminals to justice and it is not exclusively the task of Ukraine, it is a common task, c It's a task for every country in the world to say it can't be," Geldhof told CNN.
He added that this project is about "people" who have been attacked and killed. "And we have to honor them, we have to give them a voice and we have to give them a face," he said.
Russian politicians and businessmen were not invited to this year's World Economic Forum after Russia invaded Ukraine.
"Since Russia is not there, we had the opportunity to talk about Russia but about a different reality of Russia, about the war crimes that Russia is committing in Ukraine," Geldhof said, adding that "it is extremely important to show what Russia really is". made in Ukraine that proactively and consciously targets civilians, kills, rapes civilians in an attempt to exterminate Ukraine as a nation.
The initiative was supported by the city council and the World Economic Forum.