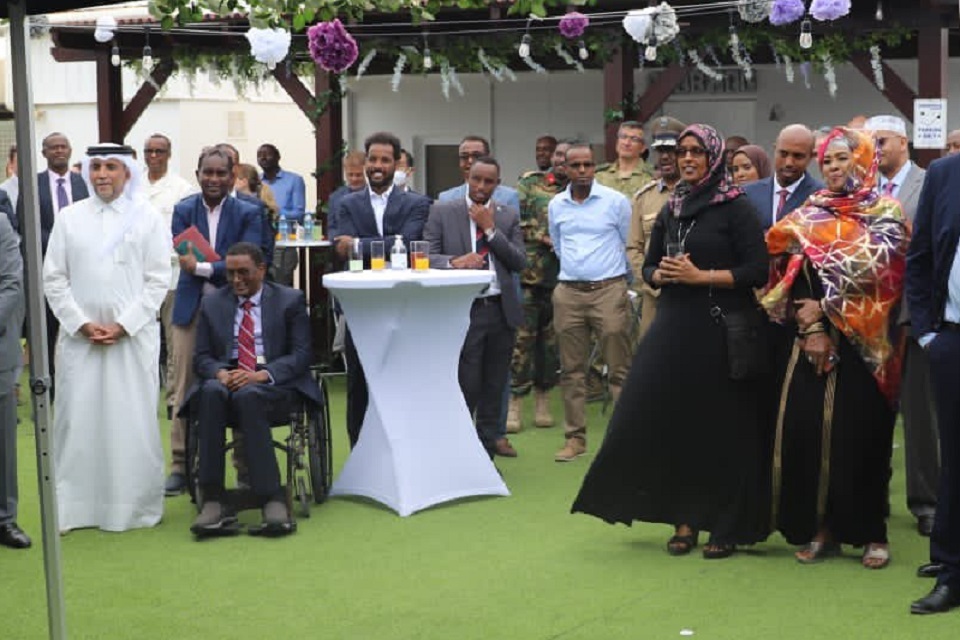 2022 Queen's Birthday Celebration in Mogadishu, Somalia: Speech by Kate Foster
Galab wanagasaan. I am delighted to welcome you here at the British Embassy to celebrate Her Majesty The Queen's Birthday and Platinum Jubilee. It's wonderful to see so many of you here today.
And to our Somali hosts waxan ku farasanahay inaa nagala soo keb-gashaan haaf-ladaa maanta.
This is by far the biggest event we have been able to hold since the start of COVID-19, our first Queen's birthday party in three years, and most importantly, it marks the recognition of the Queen's 70th reign. and its platinum jubilee.
For all of us here at the British Embassy and across the UK diplomatic service, the Queen holds us in a special place of affection. She is the UK's top diplomat, affirming old relationships and building new ones – her extraordinary reign has seen her travel extensively, undertaking more than 260 official visits abroad.
Her dedication to public service is an example to all of us and it is with great pride that I represent her here in Somalia.
This event also comes at an important time for Somalia and a time of hope and optimism.
The Queen sent a personal message to President Hassan Sheikh Mohamud about his election, and she said:
I congratulate you on your assumption of the presidency of the Federal Republic of Somalia. I look forward to the continued warm friendship and strong partnership between our two countries during your presidency. I send my best wishes to you and to the people of the Federal Republic of Somalia.
The relationship between the UK and Somalia is long and significant; the UK is home to the largest Somali diaspora community in Europe. I know many Somalis who now live in the UK, or in one of their homes, have taken part in celebrations across the UK in recent days.
Before giving the floor to Her Excellency President Sadiya to say a few words, I want to end by drawing inspiration from the always wise words of the Queen. This comes from a speech she gave at COP26 last year that perfectly describes this moment in Somalia:
"none of us underestimate the challenges ahead: but history has shown that when people come together for a common cause, there is always room for hope."